The good news: More businesses are taking CSR seriously. As a result, jobs in the sector have increased in the last decade. The caveat: Interest in CSR jobs has outpaced the number of jobs available. But it's an exciting time to enter a growing field, and with a little creativity, competitive job seekers can be rewarded with a fulfilling career.
---
Cross-sector partnerships are key to reducing poverty and tackling social and environmental challenges around the world. Their success depends, in large part, on those meant to bring such unions to fruition: the partnerships professional. Find out what it takes to succeed in this area.
---
CSR positions aren't always clearly labeled and can benefit from a wide variety of backgrounds. Devex members put Katherine Neebe, director of sustainability for Walmart, and Steven Rochlin, co-founder and co-CEO of IO Sustainability, to the test in this edition of Ask Devex.
---
Young professionals rising to leadership positions and those just entering the job market are increasingly seeking careers that leverage the power of business for good. If you're looking to launch a career in corporate social responsibility, here are four surprising facts about the sector.
---
There is a heavy focus on tri-sector collaboration — or bringing together business, government and civil society actors — to solve development dilemmas, but little on how to prepare people for that kind of dialogue. Ann Florini, professor of public policy at Singapore Management University, explains why it's time to change that.
---
Effective tri-sector leadership is as much about personality type as it is a set of hard skills, according to Singapore Management University's Anne Florini. So what kind of soft skills does a tri-sector athlete need to succeed?
---
How does Alexandra Palt aim to set the tone for sustainability in the beauty sector? L'Oreal's chief sustainability officer tells Devex why her position is more about leading change than being a sustainability expert.
---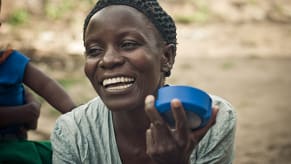 While much has been written about what makes a successful social enterprise and what lessons can be learned from the common pitfalls, there has been little discussion on determining the social enterprise's legal structure — whether for-profit or nonprofit. Here are three key considerations.
---
Whether you consider yourself a generalist or specialist, or just aren't sure, thinking like an integrator can add significant value to any role. If you want to become an integrator — or think like one — start doing these five things now.
---
We need a new type of partnership manager position within corporations and NGOs to ensure high-minded rhetoric is really matched by impact on the ground, Neil Ghosh, executive director of SNV USA, writes in this guest commentary.
---
What skills do private sector fundraisers need to succeed in global development? Here are three tips for putting your expertise to work in a new setting.
---
Innovation is an organizational-wide effort, according to Pact's innovations officer. Michelle Risinger explains how she assists stakeholders at Pact to progress their ideas, and how "innovator" hopefuls can get started in development.
---
The current state of the global economy shows that businesses have immense opportunity — not only by expanding into booming markets, but also by helping develop the economic potential of underdeveloped markets. One way they can do that is through international corporate volunteering programs, which all companies should have, argues Mark Horoszowski, co-founder of MovingWorlds, in this guest column.
---
Devex speaks with Nicky Newton-King, CEO at the Johannesburg Stock Exchange, to learn how exchanges can help mobilize capital for the SDGs and their role in development finance.
---
Speaking from the sidelines of UNGA, GE Africa's Farid Fezoua explains why working toward universal health coverage means putting the improvement of primary health care systems first.
---
For years, Habitat for Humanity has focused its attention on addressing the problem of access to finance for low-income households. But the organization realized it's not the only gap it has to address.
---
Following in India's footsteps, the Nigerian government wants to end open defecation by 2025. But so far, less than 2% of its local government areas have achieved this.
---
TechSoup Vice President Paul van Haver explains how to bridge the verification gap between corporate donors and smaller NGOs.
---
As delegates gather in Lyon, Devex rounds up what we know so far, and speaks to Global Fund Chief of Staff Marijke Wijnroks about what to watch out for.
---
Many victims of Typhoon Haiyan have yet to find permanent, disaster-resilient homes. A skills training program that started in Cebu hopes to help.
---
Johnson & Johnson announces the Center for Health Worker Innovation and explains how it's putting nurses, midwives, and community health workers at the forefront of its global health agenda.
---