As of Oct. 1, the International Finance Corporation is publicly disclosing the estimated subsidy for each proposed project — along with a justification. IFC CEO Philippe Le Houérou explains why.
---
The story of DRC's Ebola outbreak has focused on how skepticism, misinformation, and mistrust have hindered the response. We should be focusing on the unequal distribution of aid money. Wakisha Co-Founders Jonathan Shaw and Leslie Ruyle explain.
---
The Global Fund is the single largest funding mechanism in global health. Save the Children's Samy Ahmar explains why the organization should move beyond HIV, malaria, and TB to focus on health systems strengthening.
---
In the fight to mitigate the impacts of climate change, intergovernmental collaboration is essential. Commonwealth Secretary-General Patricia Scotland speaks about the practical action being taken to tackle devastating impact of climate change on people's lives.
---
How can systemic change be cultivated in a country like Afghanistan? Tetra Tech shares best practices and the lessons it has learned in empowering women.
---
The $2.5 trillion SDG annual funding gap represents less than 2% of total private wealth. How can we tap into private capital to generate more sustainable sources of investment in development? Phyllis Kurlander Costanza, head of UBS Philanthropy and CEO at UBS Optimus Foundation, explains.
---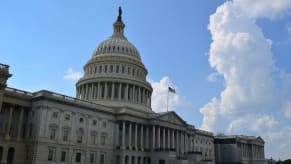 The BUILD Act garnered such broad bipartisan support is because it met many objectives shared by various political and philosophical interests, writes former OPIC chief Rob Mosbacher.
---
Following New York's Climate Week, GGGI's Dr. Frank Rijsberman shares details on the progress made and that's yet to be achieved by COP 26.
---
Fortifying rice, the world number one staple food, is on the nutrition agenda and a growing number of governments, rice companies, NGOs, donors, and U.N. agencies see the need to make rice more nutritious. DSM's Judith Smit explains why fortifying rice is the way forward.
---
As the World Bank board solidifies a set of reforms to its inspection panel, former panel member Maartje van Putten makes the case to strengthen its powers — or risk undermining the "spirit of accountability" at the bank.
---