Global value chains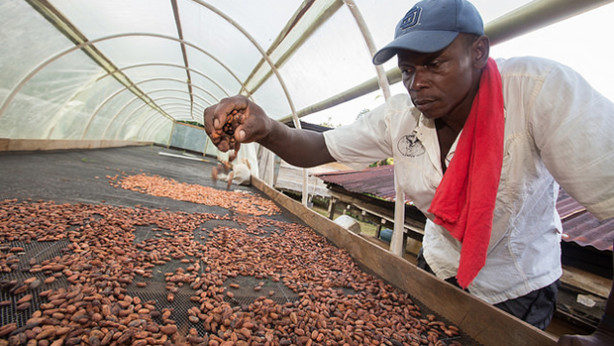 How can partners ensure that the poor see a fair share of the benefits from public-private partnerships in global value chains? On the heels of a recent USAID report, Devex takes a look at how these partnerships are affecting the poor and what needs to be done to improve them.
---
Did microfinance chase profits at the expense of the poor the industry purports to help? If it has left the social benefits behind, should it not be considered an impact investment? Mal Warwick, Paul DiLeo and Paul Polak share their insights and lessons learned in this exclusive commentary.
---
A social enterprise incubator in India is challenging some of the thinking around social enterprise and how to support its growth. We spoke to its senior director, who shared five ways UnLtd India is challenging conventional thinking.
---
GlaxoSmithKline and Save the Children hope to evolve their relationship with the winners of the Healthcare Innovation Award into a more strategic one in the coming years.
---
Diaspora populations have long sent money back to their countries of origin in the form of remittances. Now, a new U.S. Agency for International Development-led initiative seeks to tap that capital and put it to work more strategically. The Indian Diaspora Investment Initiative is a test case that could inspire similar initiatives elsewhere.
---
The signature success of the microfinance industry has been its ability to marshal billions of dollars in capital, much of it from mainstream capital markets, to address the challenge of poverty. This is a huge achievement. But why haven't microfinance institutions had impact on the poor that's commensurate with the capital invested? Mal Warwick, Paul DiLeo and Paul Polak share their answers.
---
Synonymous to innovation, development startups have a flexible and dynamic work culture that allows them to improve lives despite limited funding. Here are some notable examples.
---
Impact investment has a role to play in how we address the world's most pressing concerns. But what is it exactly and how does it work? Devex Impact Associate Editor Adva Saldinger explains in this video feature.
---
So what exactly are public-private partnerships? Where did they come from and what's so special about them? Is this another development fad, or will it continue to evolve, and how? Here are seven must-reads about public-private partnerships that tackle some of those questions.
---
Search for Partnerships
Find partnerships by sector, country, donor experience and more.