Multilateral affairs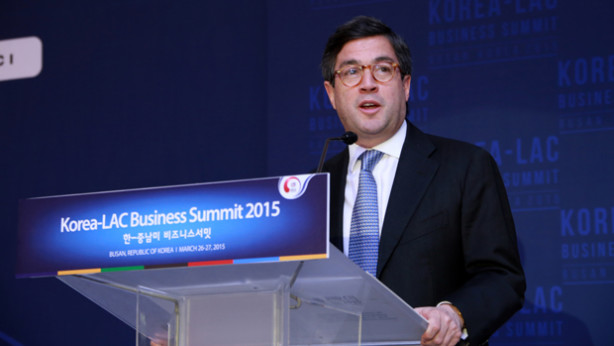 Details of the plan to combine the multilateral bank's four existing private sector windows are being discussed at the annual meeting of the board of governors in Busan.
---
Some of the world's leading international NGOs are exploring cost-effective ways to transform their relationships with corporate partners and change the dynamics that hold outdated norms in place. The Shared Value Initiative's Chad Bolick takes a look at how they're approaching a new era of partnership in this guest column, which launches our new campaign on "The Future of International NGOs."
---
Local governments are critical players in public-private partnerships, but many officials lack the necessary skills to negotiate and close deals. Now Tanzania, with support from the World Bank, plans to improve its ability to build relationships with the private sector.
---
Jho Low's beaming smile, business acumen and deep pockets have endeared him to movers and shakers from Hollywood to Wall Street and beyond, and with his takeover of IRIN, the humanitarian news service, he's ready to shake up international development cooperation. How? An exclusive interview.
---
The Asian Development Bank is set to release within the first half of this year an action plan to boost its engagement with inclusive businesses, Devex has learned from Bart Edes, ADB's social development director.
---
Public-private partnerships are part of the way donors, NGOs and private companies are working on development today but how are they changing the way those organizations operate? Watch this video to find out.
---
Aid agencies must invest more in strengthening health systems and infrastructure to avoid the catastrophic consequences of multidrug-resistant tuberculosis, U.K. parliamentarians have warned. But prevention is not only dependent on drug development, senior figures in the pharmaceutical sector have told Devex.
---
The microfinance industry is once again coming under fire for failing to deliver on poverty alleviation, income generation, education and women's empowerment impacts — this time as the result of a broad survey of microfinance programs. Devex looks into the survey's results and how industry watchers have responded.
---
A clearer picture is emerging about how investors — especially millennials — are thinking and what that means for companies and development goals in the future. Devex Impact Associate Editor Adva Saldinger unpacks the most recent reports and data out this month.
---
Ending TB is within reach but far from certain. Every TB patient should have access to quality care, and here's one strategy that could help ensure that. An exclusive commentary from PSI President and CEO Karl Hofmann and WHO Director of the Global TB Program Mario C. Raviglione for World Tuberculosis Day.
---
Australia's foreign affairs department launches an innovative facility that is meant to encourage greater participation from the private sector on the same day Canberra holds its final public hearing on business' role in Australian aid. How can these strengthen partnerships between development stakeholders in Australia?
---
Search for Partnerships
Find partnerships by sector, country, donor experience and more.