Numerous innovations have already been developed but there are many barriers to identifying and speeding up the spread of innovative policies and practices. Here are some of the essential elements to make that happen.
---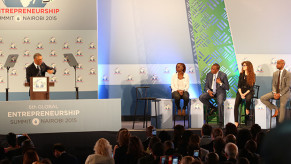 East Africa, and perhaps beyond, has been astir with entrepreneurship this past week. Perhaps it is because of the moment and the occasion of the Global Entrepreneurship Summit and U.S. President Barack Obama's visit to Kenya, but it doesn't quite seem that way. On the ground in East Africa, Devex Impact editor Adva Saldinger shares her observations on the growing field of social entrepreneurship.
---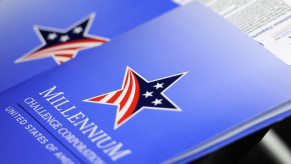 The Millennium Challenge Corp. has pledged new funds to support public-private partnerships worldwide. The commitment represents a new financing platform for the bilateral donor, which supports pre-project feasibility and due diligence.
---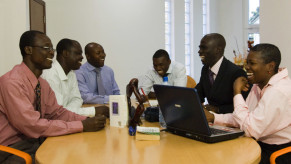 How can public-private dialogue encourage businesses to help tackle global development challenges? Kim Eric Bettcher, senior knowledge manager at the Center for International Private Enterprise, explains in this guest commentary.
---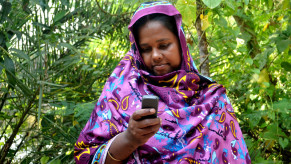 Agriculture digital payments, though nascent, are well underway and the favorable policy environment bodes well for continued uptake and scale out, the managing director of LHB Associates, a strategy and management consulting firm bringing mobile finance to the base of the pyramid, writes in this op-ed.
---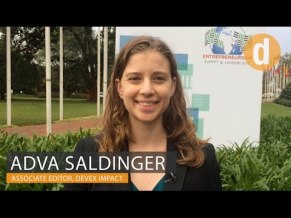 U.S. President Barack Obama headlined the Global Entrepreneurship Summit in Kenya, where businessmen, investors and representatives of foundations and governments from around the world pledged commitments in support of entrepreneurs. Devex Impact Associate Editor Adva Saldinger gives the highlights from Nairobi.
---
For the first time, multinational corporations have a comprehensive resource available for assessing their human rights issues in line with U.N. Guiding Principles standards. Large global companies are now coming forward with public reports on the issue. Devex examines whether the trend will catch on.
---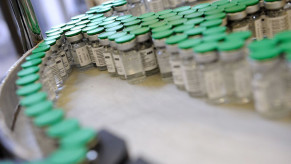 Global health innovation is going local — or national. As domestic resources play a larger and larger role in financing health interventions, national governments, not donors, will push new technologies to the marketplace. What will it take to get us there?
---
The private sector has played a bigger part in the forming of the sustainable development goals but now the attention turns to the role of business in their implementation and how companies will view those goals. Find out what leaders from Coca-Cola, GSK, Anglo American and FSG have to say in this video.
---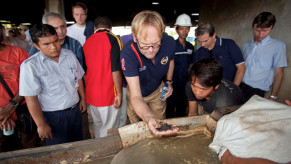 The Dodd-Frank Act turns 5 years old Tuesday. But on this landmark anniversary, the jury is still out on its success to promote better governance through extractive industry transparency. Devex takes a look at what has been accomplished and what has yet to be done.
---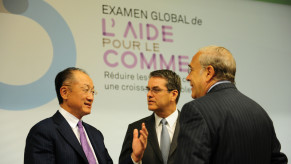 For aid for trade advocates, the Addis Ababa Action Agenda of the third International Conference on Financing for Development is likely welcome news — it mentions trade 53 times and includes a section on the importance of trade in reducing poverty. Here's a look at where things stand for aid for trade following the Global Review earlier this month.
---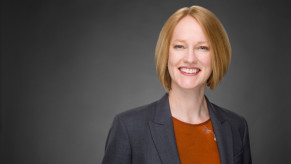 Alix Zwane will soon take the reins at the Global Innovation Fund, which aims to provide early stage capital to innovative ideas. In this exclusive interview, Zwane shares her goals for the young and nimble initiative, and what to expect moving forward.
---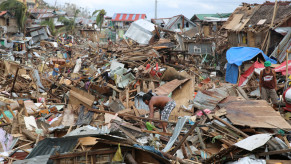 Insurance is essential to help the world's poor bounce back from the devastation of extreme events and help them withstand natural hazards, but insurance premiums don't usually rank high in budgets of poor households. How then can donors and governments help cultivate low-cost insurance schemes for the poor?
---
Businesses are gathering Tuesday in Addis Ababa, Ethiopia, to discuss how they can invest in the sustainable development goals, support economic growth, foster innovation and operate using responsible business practices. But they can't do it alone — governments are critical in creating strong enabling environments that make a business case for private capital in development.
---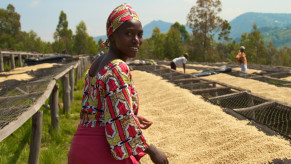 The United States will go to Addis Ababa, Ethiopia, with several objectives related to harnessing the role of private capital for greater progress in development, the president and CEO of the Overseas Private Investment Corp. writes in this Devex op-ed.
---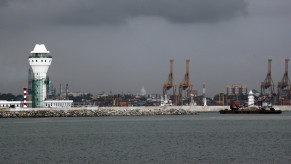 PPPs are viewed as the ideal marriage between government and business to share risks and pursue a development agenda. But is the reward worth the risk? On the eve of the Financing for Development Conference a new report from a leading European civil society network says that the public sector often finds itself on the risky end of the deal and development impact are often questionable.
---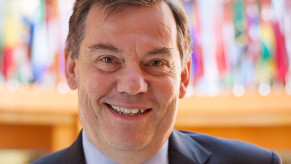 The private sector is expected to play a prominent role in the implementation of the new development agenda, whether through financial assistance, technological innovations or investments that are in partnership with public entities. And the business community is ready to embrace that role and appears more willing to shape the agenda than at any point in the past, according to Christian Grossmann, the IFC's director for climate change.
---