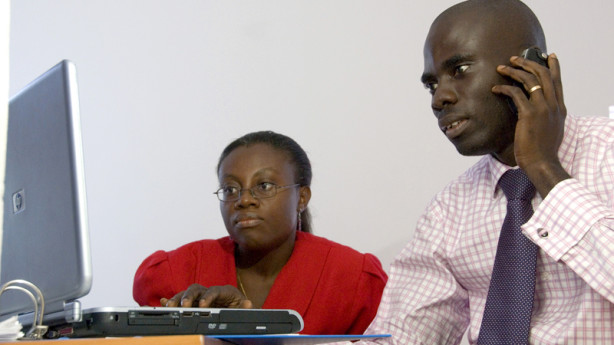 Investors looking to make deals in the development space often face high transaction costs, but a new platform designed by the Global Development Incubator and Dalberg Associates aims to help solve that problem by facilitating blended finance opportunities in emerging and frontier markets.
---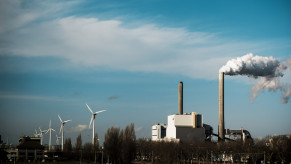 Our transition to green growth needs to happen fast — at all levels, in all areas. This is where the private sector comes in, writes Yamil Bonduki, the head of the Low Emission Capacity Building Program within the Climate Change and Disaster Risk Reduction Team at the United Nations Development Program, in this guest column.
---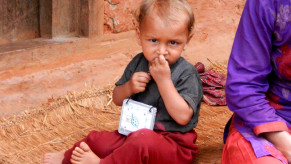 As the world's business leaders meet at the World Economic Forum in Davos to discuss their role in development, Concern Worldwide CEO Joseph Cahalan shares advice on how to forge successful PPPs.
---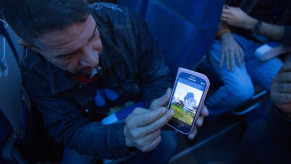 Disaster response is about more than food and shelter — it's also about restoring communication. That is where tech companies like Cisco are stepping up. Devex spoke with Rakesh Bharania, who leads the West Coast-based tactical operations team, about the role of tech companies in disaster response and what he's learned working through many disasters himself.
---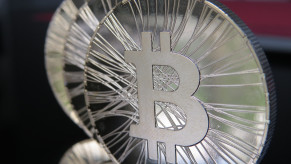 Bitcoin is a buzz-generating digital currency that will either revolutionize finance, fizzle out or fall somewhere in between. What future role does it have in development?
---
Years ago, PATH approached outdoor equipment company Mountain Safety Research to partner with them on adapting their water purification systems to serve the base of the pyramid. That collaboration led MSR to launch a global health division where they can experiment with bringing modified existing products, or entirely new ones to developing country markets.
---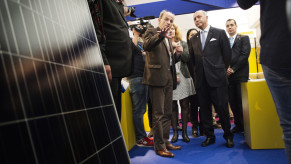 The diplomacy to forge a landmark Paris climate accord now gives way to a debate about how to finance the commitments and create the regulations to allow for it. From mitigation to adaptation, governments, banks and businesses have encouraging choices to build on.
---
Large corporations such as Wal-Mart, Chevron and Coca-Cola have traditionally partnered with nonprofit development organizations for their social investment work. Is there any space for for-profit development companies to work with big corporate brands?
---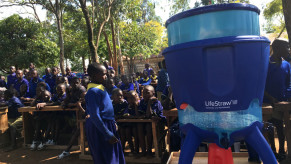 Vestergaard has transformed itself into a global organization tackling some of the world's most pressing problems, including malaria, safe drinking water and food security. Devex tagged along on a recent trip to Western Kenya with CEO Mikkel Vestergaard Frandsen to learn how he's spent the past 20 years turning doing good into good business.
---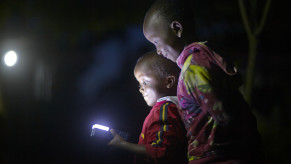 Off Grid Electric, a company working to provide low-cost solar power to base of the pyramid consumers in East Africa, recently became the first company to receive all three rounds of funding through USAID's Development Innovation Ventures program. A look at the relationship reveals both the benefits and limits of USAID's model for financing innovation.
---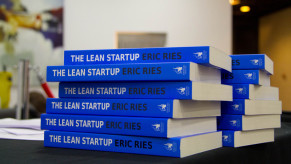 A bible for many Silicon Valley innovators is finding a growing audience among entrepreneurs in emerging markets who want to grow their businesses "with maximum acceleration." Here are three tips for applying this methodology in developing countries.
---
It's been a fast-paced year at the intersection of business and development — with the role of the private sector, social entrepreneurship and innovation becoming a growing part of the global development conversation. Here's a look at some of the top Devex Impact stories of 2015.
---
Global tech players are touting a plethora of options to break down the digital divide, from a new wave of higher-throughput satellites to Internet balloons and drones. How can NGOs stay ahead of the curve and engage with players such as Google, Facebook and Microsoft more effectively?
---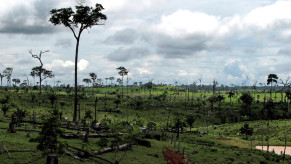 In the wake of COP21, the onus will be on countries to tackle their climate commissions. For countries that are home to the world's biggest rain forests, like Brazil, more research and information can improve transparency and hold business and governments accountable.
---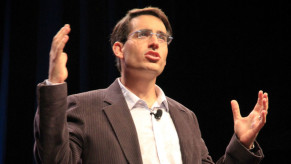 Leapfrog Investments hit a notable milestone last week when it became the first billion dollar equity impact investing firm. Devex spoke to Andy Kuper, the CEO of the company, which invests primarily in Africa and emerging Asia, about what it took to get there and what it means both for the company and the industry.
---