#YouthWill Lead Tomorrow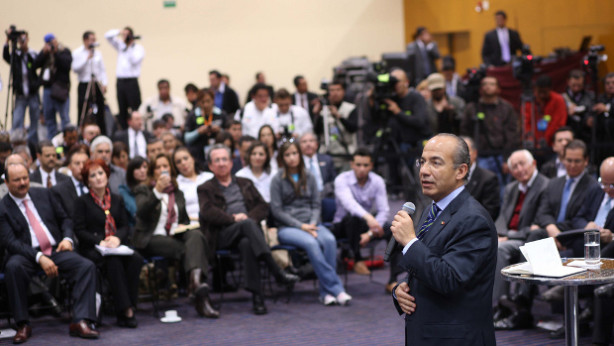 Young people are often seen as passive beneficiaries rather than active leaders in global development. They could play a much more strategic role, writes Chemonics Director Enrique Betancourt in this exclusive commentary.
---
Like a few others, ActionAid International has turned to raising funds in emerging economies to diversify its income sources. Here's a look at its strategy and fundraising trends in advanced developing countries.
---
What impact does the Swiss National Bank's decision to abandon its minimum rate of 1.20 francs against the euro have on development organizations in Geneva? Devex takes a closer look.
---
Africa is on the move, but infrastructure investments are lagging behind. A massive new multilateral fund has set out to change that, and speed up project design and preparation in the process.
---
In business for more than a year, this U.N. office provides technical assistance for climate technology projects in developing countries. So how can the private sector get involved? We spoke with the Climate Technology Center and Network's director.
---
With a new licensing agreement, makers of generic drugs can now develop and sell a pediatric HIV drug to low- and middle-income countries. We reached out to the Medicines Patent Pool to give you the inside track into what this deal means for the global HIV and AIDS fight.
---
Indigenous people could play a crucial role in securing a sustainable future for our planet, and yet they are often underutilized. How can development organizations create meaningful partnerships with these communities?
---
Officials from the U.S. Department of State travel to Silicon Valley this week to speak with IT sector leaders and their related philanthropies about their role in the Ebola recovery. How can Silicon Valley help?
---
How can health advocates boost financing for noncommunicable diseases? What financing models can they use, and why? These are the questions a group of technical experts will discuss and explore this week in Geneva, WHO officials told Devex.
---
There has been much coverage on recent innovations in mHealth. But now there's a new kid on the block to get tech-savvy global health and development professionals talking. We take a closer look.
---
Details of the plan to combine the multilateral bank's four existing private sector windows are being discussed at the annual meeting of the board of governors in Busan.
---