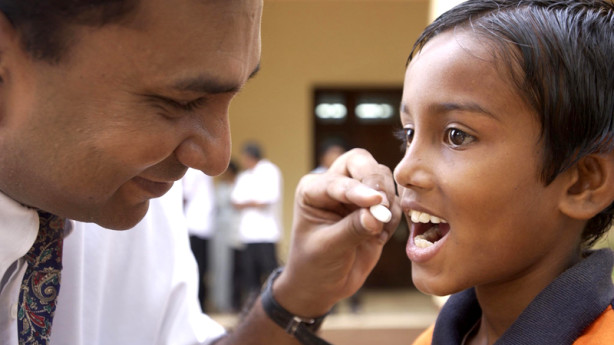 The success of public health initiatives in developing countries often hinges on the same two pressure points: market access and product affordability. Find out how two pharmaceutical giants are revamping their strategies to address them.
---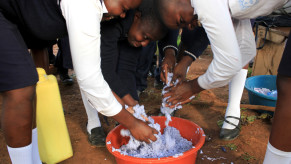 With more and more schools adopting their entrepreneurship program, Ugandan organization Educate! is attracting international attention — and funding. What have they learned about scaling up, and how do they plan to reach 1 million students per year?
---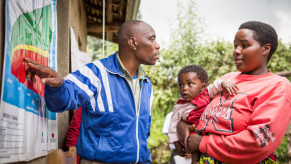 What role can the private sector play in finding a sustainable, widespread and lasting solution to the growing "double burden" of stunting and undernourishment, and obesity and diabetes? Devex spoke to organizations fighting global malnutrition to see best practices for the private sector, possible pitfalls and opportunities.
---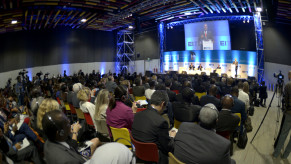 The Extractive Industries Transparency Initiative is the premier global standard for accountability in natural resource governance. But surprisingly few Latin American countries have come on board.
---
LinkedIn, one of the world's largest social networks, has been partnering with governments on various workforce engagement initiatives. Watch this video with Nicole Isaac, the company's head of public policy, to learn more about how LinkedIn is using its resources and reach to partner.
---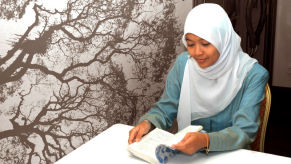 Want to know what the latest research says about trends in women's entrepreneurship and what data shows what is working to support those women-led businesses? Check out these must-read articles and reports on women's entrepreneurship.
---
Curious how online payment platform PayPal is working on global development challenges? Watch this video with Sean Milliken, PayPal's head of global social innovation.
---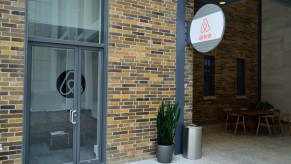 Airbnb's first head of global disaster relief is helping to organize a group of tech companies to better coordinate response efforts. Devex caught up with Kellie Bentz to learn more about where she got her start and what's next for Airbnb's disaster response plans.
---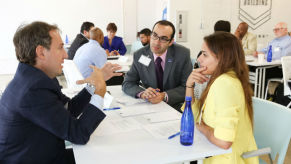 Think that accelerators should focus on business plans and financials? Think again. Looking to pick only businesses that can already prove financial success? Might want to reconsider. Trying to fill every minute with programming? Maybe not. A new report out Monday sheds some light and shakes up some of the common assumptions about entrepreneurship accelerators.
---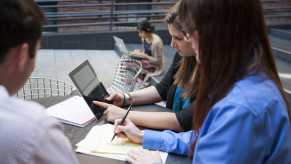 Presenting a partnership opportunity to a technology company can feel like a daunting and difficult task. Here's a look at what executives from Google, PayPal, LinkedIn and Amazon Web Services are looking for when they choose partners.
---
How could a coordinated response to the refugee "crisis" benefit businesses, refugees and host societies alike? Private sector involvement would enhance the efficiency of projects, and improve prospects for success, write Open Society Foundation's Maria Teresa Rojas and Alyssa Ross, in this guest column.
---
This week the Brookings Institution, a think tank based in Washington, D.C., released a report that analyzes USAID's public-private partnerships from 2001 to 2014. Devex sifted through the 90-page report to pull out the key takeaways. Here's what you should know.
---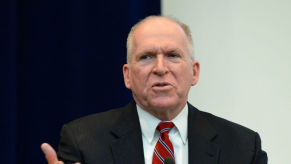 Central Intelligence Agency Director John Brennan may have seemed an unlikely keynote speaker to kick off Global Partnerships Week on Monday. Here's why he says that security and development are more closely linked than ever, and why he sees cross-sector partnerships as vital to achieving both.
---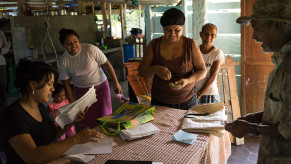 There are three key themes that the United States Agency for International Development believes will shape the future of engagement with the private sector. Read this guest column from Chris Jurgens, the director of the Center for Transformational Partnerships at USAID's U.S. Global Development Lab, to find out what they are.
---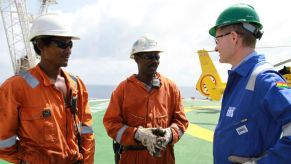 Governments will often implement local content laws with a noble intent in an effort to create jobs, spur local industry and avoid the "resource curse" of falling deep into poverty despite an abundant wealth in natural resources. However, on their own, these policies don't provide a silver bullet. A look at some of the challenges in meeting local content requirements and the Ghanaian example.
---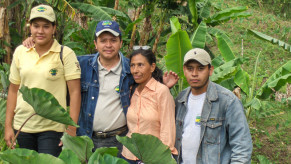 The conversation about global development partnerships tends to focus on multinational corporations but many partnerships also engage local companies. Devex takes a look at the unique benefits those local partners bring as well some of the challenges.
---