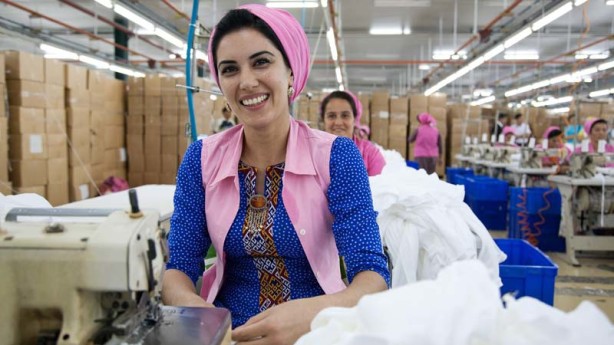 The role of the private sector in global development efforts has never been more prominent, following the adoption of the Sustainable Development Goals. But how important are inclusive businesses to meeting funding needs? Devex talked to the Asian Development Bank's Armin Bauer to get the inside track on its huge potential and obstacles to success.
---
Few partnerships are truly inclusive. Peggy Dulany explains what it takes to build trust among stakeholders and create meaningful partnerships for sustainable social change, reflecting on her 30 years of experience at the helm of Synergos.
---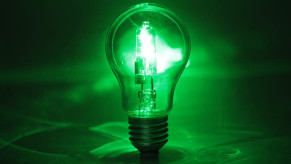 The Global Innovation Fund announced its first eight grant and equity investments last week. Here's a look at what those investments say about the organization and how it is looking to streamline operations going forward.
---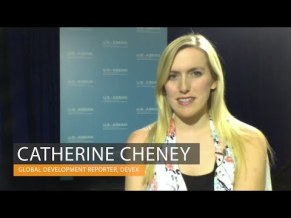 While the summit was organized to convene government leaders, it highlighted the role that private sector leaders can play to encourage entrepreneurship and innovation in Southeast Asia.
---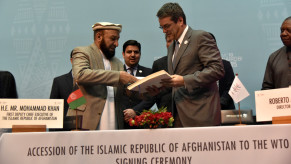 Afghanistan is set to formally join the World Trade Organization in June. The long road to WTO membership has depended on the development community and will need more support as it aims to participate more fully in the global economy.
---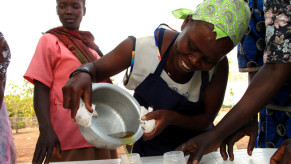 A growing number of international NGOs are getting involved in the impact investing ecosystem, either by setting up their own funds or by exploring how to partner with others. Devex takes a look at why, how and lessons already learned.
---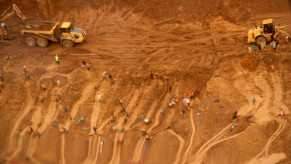 All hands are needed on deck to achieve the Sustainable Development Goals. That includes multinational companies that invest in developing countries becoming active partners in all our efforts, writes Jeff Geipel of Engineers Without Borders Canada, in this guest commentary. But how can impact truly be measured?
---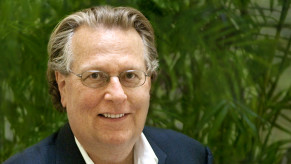 The sustainability of global food supplies will require collective action among the world's largest food producers. Devex profiles Jason Clay, executive director of the World Wildlife Fund's Markets Institute, who is working to shape the dialogue between those companies.
---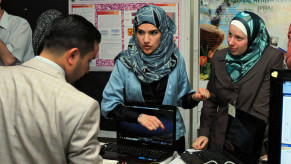 The convergence of plunging oil prices, a global technology revolution and an innovative startup culture have a chance to reinvent the economies of the Middle East. Devex looks at a new narrative for inclusive development in the region.
---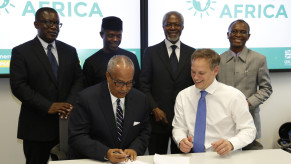 Here's the run down on six initiatives that tackle Africa's electrification needs.
---
Devex speaks with the lead for 500 Falcons, a $30 million fund focused on the Middle East and North Africa launched by 500 Startups, a venture capital seed fund and startup accelerator based in Silicon Valley.
---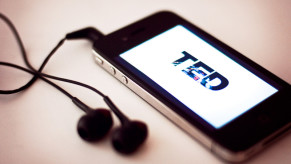 Looking to learn something new or get a different perspective on business, investment and how it can impact development and social change? Here are a five TED Talks to watch.
---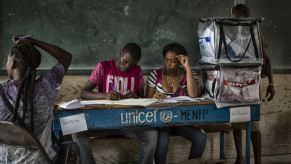 The founder and CEO of the water company dloHaiti speaks with Devex about what approaches are needed to ensure the recent political turmoil does not derail the gains the country has made since the 2010 earthquake.
---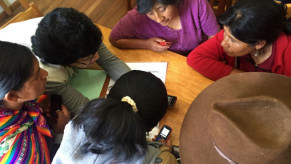 Peru is preparing to launch BIM, a new mobile banking system, built by the country's largest banks and telecommunication providers. If successful, it can mark a new way that competing companies collaborate to promote financial inclusion.
---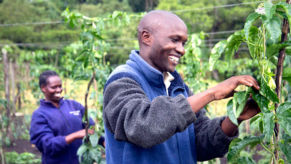 Most big partnerships or initiatives are announced at important events, far removed from the people they look to serve. Devex visited a community where a Procter & Gamble supported water project is underway, a mango processing plant that supplies to Coca-Cola and coffee farms part of a Nespresso program in Kenya to take a look at what those partnerships look like in action.
---
The truly visionary disruptors see the next generation of opportunities in high-need economies — as well as the chance to change lives, writes Jeri Jensen, founder of Business Driven Development, in this op-ed.
---
How can private sector investment help support the smallholder farmers who feed the world? In this commentary, TechnoServe's Simon Winter argues that investments benefit not only the farmers, but also the companies that rely on a stable supply of agricultural products, creating true shared value.
---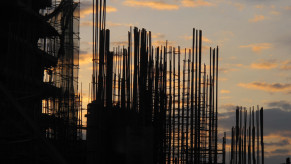 The World Bank has issued a proposed framework report on boosting transparency in public-private partnerships for infrastructure projects. Here are three things to know about it.
---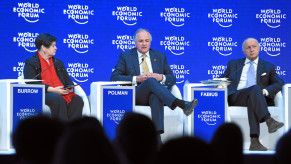 The Global Commission on Business and Sustainable Development, a new effort led by Unilever CEO Paul Polman and Mark Malloch-Brown, launched Thursday in Davos, Switzerland.
---