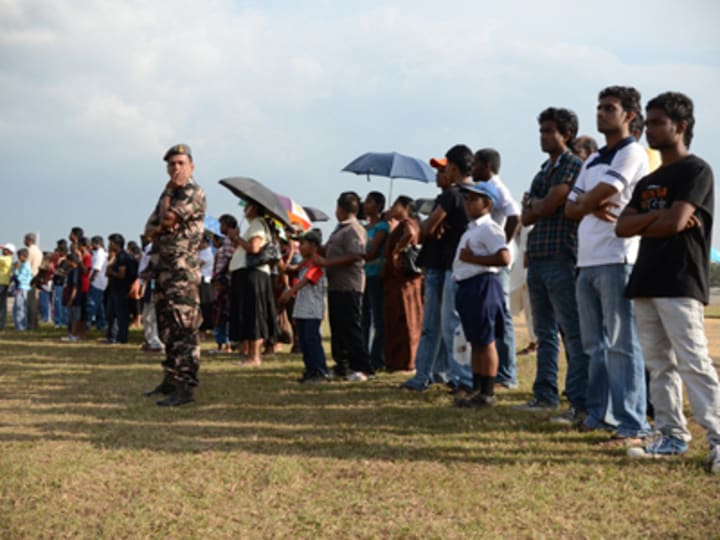 International development is as much a business as it is a labor of love, and chances are you won't choose your next assignment based on the money.
That said, compensation is an important part of human resources management, and comprehensive data on salaries and benefits is hard to come by. That's why Devex is shedding light on the salaries and work of those holding jobs that international development organizations commonly hire for. It's part of our mission to help aid professionals do good and make informed decisions about their careers.
Today's spotlight is on an rule-of-law expert who was contracted as an international hire by a multilateral donor for an aid project in Sri Lanka.
Position title: Security and justice consultant
Position type: Consultancy
Sample tasks: Prepare logical frameworks, draft monitoring and evaluation strategy, perform political analysis and political economy analysis
Key qualifications for the job: Master's degree, experience designing and implementing rule-of-law projects in South Asia, cross-cultural skills, excellent written and oral communication
Sri Lanka's foreign aid job market
Since the end of a long-simmering civil conflict in 2009, Sri Lanka has made significant strides in growing its economy and reducing poverty. It is now a middle-income nation and ranks among countries with "high human development."
As with countries that suffered through prolonged conflicts, Sri Lanka faces the challenges of sustaining peace and promoting social inclusion. To help the country address these issues, the United Nations Development Program, starting this year, will work on the areas of responsive governance, access to justice and the rule of law, as well as local economic development, among others.
Major donor agencies and consultancies are active in Sri Lanka and seek consultants in a variety of areas, including education, democracy and governance. Check out the Devex jobs board for more vacancies in Sri Lanka and for rule-of-law experts.
Get development's most important headlines in your inbox every day.
Thanks for subscribing!
Compensation isn't everything
The details provided in this article were derived from a survey of select development workers stationed in various parts of the globe. Due to the sensitivity of the information, we are keeping the respondents' identities and organizations confidential.
Compensation varies greatly from one job, country or organization to another. Even for the same position, differences in remuneration occur based on educational background, experience and an applicant's most recent salary, an organization's need and the sector it operates in, as well as whether it is hiring locally or internationally. Also, some organizations offer more generous benefit packages than others, or they offer perks such as regular travel, training or other career development services that should not be discounted. For senior-level international hires, in particular, benefits such as housing and education allowances often amount to tens of thousands of dollars per year.
At the end of the day, aid workers tell us that the chance to help alleviate suffering and lift people out of poverty are well worth any pay cut they may have encountered switching from the private sector.
Read more Devex Salary Spotlights!