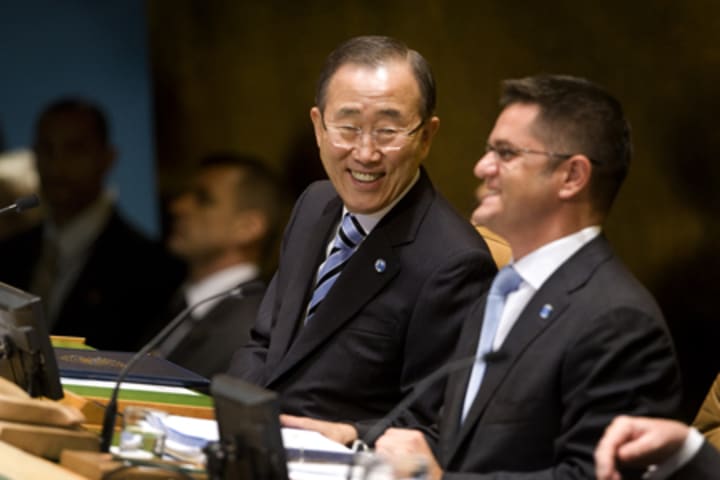 A number of charities and nongovernmental organizations hailed the U.N. General Assembly's move on Wednesday (Dec. 12) to adopt a resolution promoting universal health coverage. But what does the decision really mean for global health?
The resolution calls upon member states to develop health financing systems that make health care affordable even to the poorest people. Such systems should lead to the avoidance of "significant direct payments at the point of delivery" and "catastrophic health care expenditure."
Individuals should also not be driven to deeper pockets of poverty as a result of seeking care, the resolution notes. And while the UNGA acknowledges that such systems should be tailored to the context of a particular country, it "encourages" member states to transition their health systems toward universal coverage.
"This resolution sends a clear message that UHC is essential to achieving the right to health and is a key component of the post-Millennium Development Goals (MDGS) framework," Management Sciences for Health President and CEO Jonathan Quick said in a news release.
Oxfam health policy adviser Ceri Averill, meanwhile, said this "ensures that universal healthcare stays on the agenda as one of the post-MDG goals."
Many have seen the move as ensuring universal health care will remain in the post-2015 development agenda. UNGA resolutions tend to help build attention toward a particular issue. They are however not legally binding and, therefore, do not ensure that member states would follow the calls set out in the resolution.
Get development's most important headlines in your inbox every day.
Thanks for subscribing!
There is also the issue of funding. Poor countries will need to rely on aid to deliver affordable health care. Zambia, for example, has been stepping up spending for health care, but Zambia's representative to the United Nations Mwaba Kasese-Bota said aid "remains an important factor in Zambia's resource mobilization," according to The Guardian.
Read more development aid news online, and subscribe to The Development Newswire to receive top international development headlines from the world's leading donors, news sources and opinion leaders — emailed to you FREE every business day.