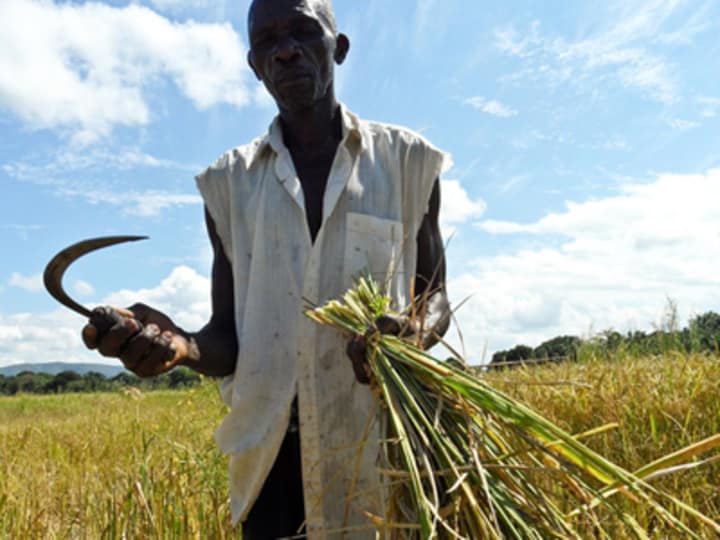 Africa must embrace "green growth" for its development process to be sustainable in the long term regardless of any current economic boom and with a special emphasis on agriculture, according to a new report released during the AfDB's annual meetings in Marrakech, Morroco.
The document, "Towards Green Growth in Africa," cites climate change, population growth and the combined influence of these factors on energy transformation and agricultural markets as the continent's main challenges toward achieving its goal of achieving environmentally sustainable development in the 21st century.
As for priority sectors, the report launched on Monday by the African Development Bank stresses that about 60 percent of Africans live off the land and agriculture contributes a third of the continent's gross domestic product, so the future here must also be eco-friendly. "Greening agricultural practices through agro-forestry and organic farming practices deliver short and long-term development benefits," says the study.
The report's findings were widely discussed by delegates at the AfDB annual meeting, where Damian Onyema Ihedioha, the bank's main agroindustry expert, argued in an interview that governments should give priority to developing this sector "to create jobs, foster inclusive and broad-based growth and enhanced incomes."
This is line, he said, with the need to transform the continent's business model from exporter of raw materials to supplier of processed or semi-processed goods with added value, contributing thus to improved livelihoods and broad-based inclusive growth.
One of Africa's most high-profile leaders, Rwandan President Paul Kagame, agreed with Ihedioha and noted that agriculture is key to the continent's "structural transformation," precisely the theme of this year's AfDB annual meeting.
Get development's most important headlines in your inbox every day.
Thanks for subscribing!
"Agriculture remains a crucial cornerstone to Africa's economic transformation, and there are many examples where it has been pivotal to the realised growth, including among others in Ethiopia, Uganda, Ghana, and my own country, Rwanda," he said in a speech in Marrakech.
Kagame underscored the need for agriculture to be "treated as a business and not just a subsistence activity" and called for governments to realize that, as demand for food is expected to double in the next decade, African markets should supply the bulk of the continent's food needs without having to import for instance cereal from the United States. "A huge market therefore exists," explained the Rwandan President, who mentioned three crucial changes needed to make agriculture a profitable business: investment in technology and research, land tenure reform, and developing transportation infrastructure for greater distribution and trade.
More spending on agriculture is part of the bank's 2013-2022 strategy approved last April, which calls for continued economic growth but with less of a carbon footprint for a more inclusive and greener Africa.
Read more development aid news online, and subscribe to The Development Newswire to receive top international development headlines from the world's leading donors, news sources and opinion leaders — emailed to you FREE every business day.