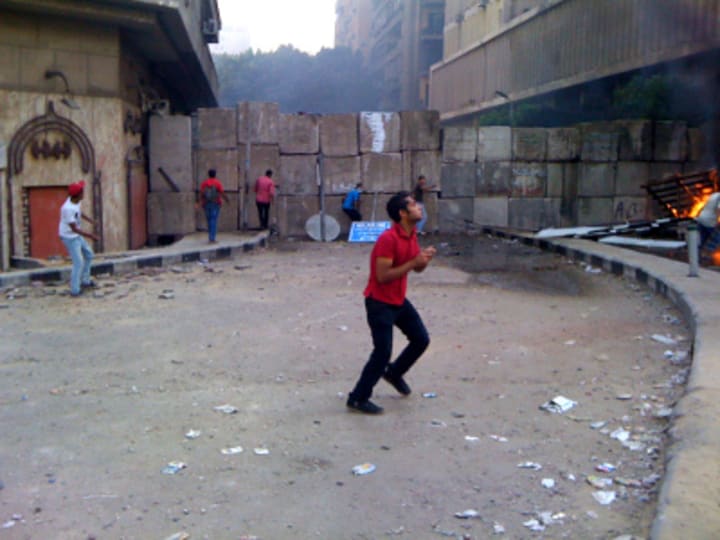 What is the prevailing sentiment among Americans on U.S. engagement with the Middle East? The University of Maryland's Anwar Sadat Chair analyzed the results of a Program on International Policy Attitudes survey to find out.
One of the notable findings of the survey is that the majority of the 737 respondents support reducing or cutting off aid to Egypt. This mirrors the sentiment of Egyptians polled by Gallup in May, which found 82 percent of respondents oppose U.S. economic aid.
The PIPA survey particularly asks about the recent attacks on U.S. diplomatic missions in Libya and Egypt. While most respondents are dissatisfied with the two governments' reactions, they believe the violent acts are likely to be the work of minorities rather than majorities.
Even with said uprisings, U.S. relations with the Muslim community and the Arab-Israeli conflict are still seen as important priorities and public support for democracy in the region remains. However, the survey reveals most respondents are in favor of increasing diplomatic and economic sanctions against Syria, even imposing an international no-fly zone. 
Get development's most important headlines in your inbox every day.
Thanks for subscribing!
A considerable majority want a neutral stance toward an Israeli attack on Iran. According to respondents, the attack will only do little or no good, if not generally worsen the United States' position in the Middle East.
Read more development aid news online, and subscribe to The Development Newswire to receive top international development headlines from the world's leading donors, news sources and opinion leaders — emailed to you FREE every business day.