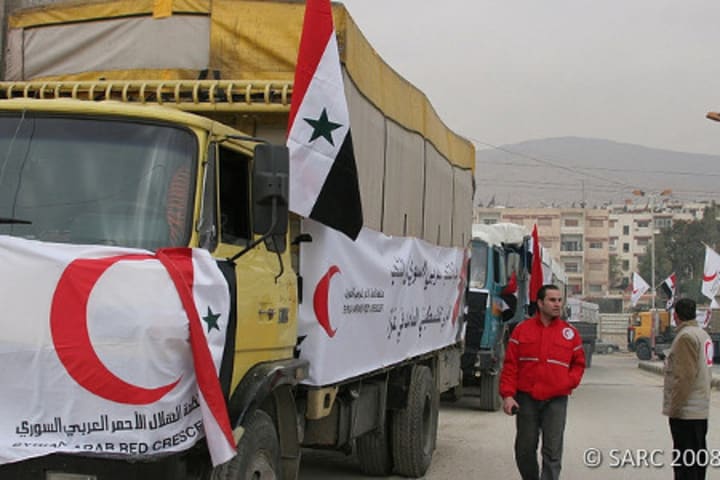 Humanitarian aid workers in Syria are increasingly becoming victims of monthslong violence in the country. On Friday (June 22), a volunteer for the Syrian Arab Red Crescent was shot and killed while delivering first aid in the city of Deir Ezzor.
Bashar al-Youssef is the fourth Syrian Red Crescent worker to have died in Syria. His death follows that of three other colleagues, who were also killed while on duty: Mohammed Khadra, Secretary-General Abd-al-Razzaq Jbeiro and Hakam Sibai.
The Syrian Red Crescent and the International Committee of the Red Cross "strongly condemn" the killing, saying the incident is evidence of an "extremely disturbing disregard for life-saving medical services in Syria." They have again called on all parties to respect their work in the country, including their medical personnel, facilities and ambulances.
It is not yet clear who attacked al-Youssef, who was wearing a uniform clearly marked with a Red Crescent emblem, according to a press release. Red Crescent workers, Reuters reports, have been targeted by both those loyal to President Bashar Assad and members of the opposition, who question their neutrality.
Get development's most important headlines in your inbox every day.
Thanks for subscribing!
The Red Crescent and the Red Cross remain to be the only organizations allowed to carry out humanitarian work in several parts of the country, including in some of the hardest-hit areas.
Read more development aid news online, and subscribe to The Development Newswire to receive top international development headlines from the world's leading donors, news sources and opinion leaders – emailed to you FREE every business day.