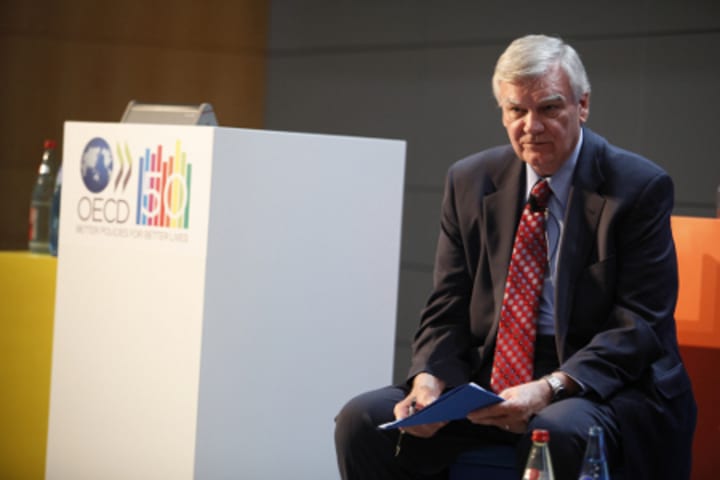 The chairman of the Organization for Economic Cooperation and Development's major donors club has an appeal to the international community: Put transparency at the heart of efforts to improve development cooperation.
It's high time donor and recipient governments and organizations develop a strong culture of transparency as called for in the declaration adopted at last year's Fourth High-level Conference on Aid Effectiveness, says Brian Atwood, head of OECD's Development Assistance Committee.
Atwood backs his call with what he describes as the benefits of transparency in development. Transparency, he says, can strengthen relations between governments and citizens. In donor countries, citizens can better access information about how their taxes are spent overseas. Meanwhile, transparent aid spending will allow developing country citizens track development flows.
Atwood adds that aid could be more predictable if regular and timely data on aid allocations and volumes is available. Transparency is also key to building trust among governments, he says.
Get development's most important headlines in your inbox every day.
Thanks for subscribing!
"As development finance resources — like all public resources — face increased scrutiny, transparency can mean enhancing confidence in programs and trust in relationships," Atwood explains.
OECD stands ready to share its expertise and know-how in the field to support efforts to boost transparency at various levels, Atwood adds.
Read more development aid news online, and subscribe to The Development Newswire to receive top international development headlines from the world's leading donors, news sources and opinion leaders — emailed to you FREE every business day.