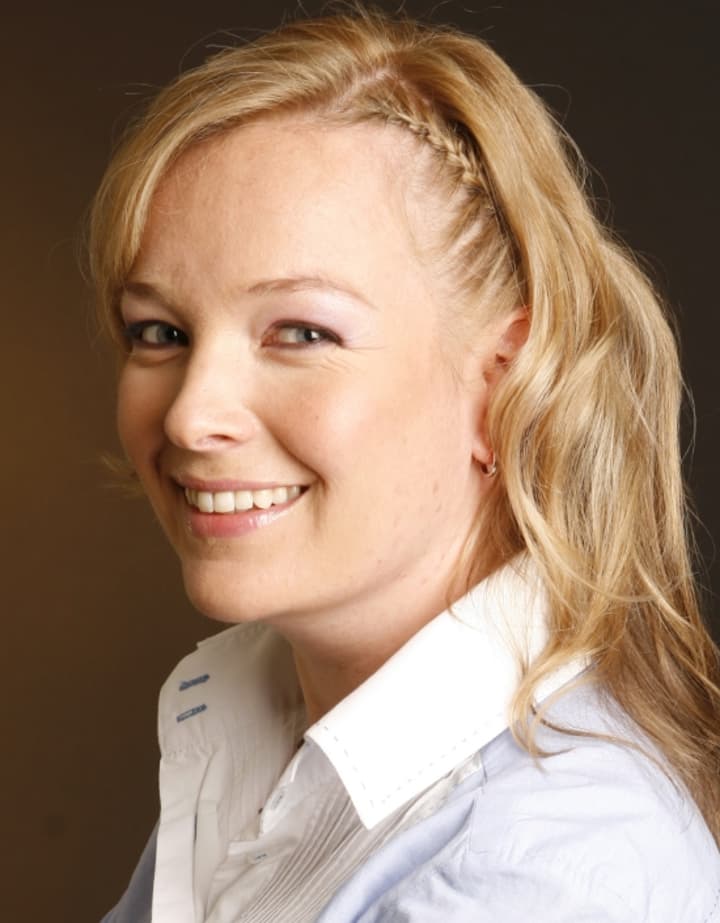 She boosted the social consciousness of the world's largest steel company.
In 2007, ArcelorMittal hired Charlotte Wolff, former head of Telefónica O2 Europe's award-winning social responsibility program, to establish a similar function there. And according to at least one company senior official, Wolff has been key to making the 2006 merger between Mittal Steel and Arcelor work.
Wolff is one of today's most influential development leaders under 40 in London. She and her peers have inspired change that transcends borders.
Devex is recognizing 40 of these young London-based trailblazers in international development. They are social entrepreneurs, government leaders, development consultants, business innovators, advocates, development researchers, nonprofit executives, philanthropists and investors.
We asked Wolff about her leadership and vision for development cooperation in the years to come. Here's what she said:
What has been the main challenge to strengthening corporate responsibility reporting at ArcelorMittal, and how have you tackled it?
Reporting is about being open, clear and honest. It helps set out the sustainability context for our business; it drives performance; and it helps inform and engage our stakeholders.
In this year's corporate responsibility report, we wanted to highlight the role steel can play in a sustainable society — it is being used to produce energy-efficient houses, it is used in the production of renewable energy sources such as wind turbines and solar panels, and it is also being used to build cars that are lighter, without compromising safety, resulting in lower carbon emissions. It is important to understand these upsides, in addition to learning about our efforts to reduce our emission and other environmental impacts.
Reporting helps improve our internal systems and processes for measuring and benchmarking our environmental and social data. This is the reason why we insist on improving the depth and breadth of our reporting each year.
But, a global report only meets the information needs of an international audience. ArcelorMittal's steel plants and mines are at the heart of their communities. Earning and retaining the trust with everybody that are affected by our operations is critical for our success as well as for the development of the communities that in many instances depend on us. We have been training our colleagues on effective community engagement for over four years, of which an essential part is measuring and reporting on our local community impacts.
Get development's most important headlines in your inbox every day.
Thanks for subscribing!
This work has now started to bear fruit and we are now hosting regular stakeholder meetings in all of our units, such as the stakeholder days we held in Kazakhstan and Liberia earlier this year.
We have also established guidance on transparency and disclosure, as well as provided our local units with reporting templates. In 2011, we expect at least a dozen ArcelorMittal units to publish their local corporate responsibility reports, in countries such as Ukraine, Mexico and South Africa. Being accountable to your local communities makes the exercise even more meaningful and relevant.
How has your engagement with the U.N. system helped you improve corporate social responsibility?
The United Nations Global Compact principles are relevant especially to our operations in developing countries. We are members of the United Nations Global Compact Caring for Climate and Conflict Affected Regions working groups, whereas our colleagues in Argentina and India are active in its local chapters.
The United Nations as well as other multilateral agencies have been helpful in bringing business together with other actors around the development agenda. I believe the approach is working, as business is slowly gaining a better understanding of how it affects human rights, economic and social growth, and how it can accelerate development through its presence.
Equally, I believe agencies have benefited from leveraging business' presence in developing countries. Business can contribute tremendously to the development agenda by offering training and capacity building on health and safety, environmental protection, anti-corruption and other good management practices to its local suppliers. This is something we have already undertaken in Brazil and Liberia.
What can governments and aid groups do to engage the private sector better in global development initiatives?
If an increasing proportion of aid would be focused on governance initiatives and institutional strengthening, the overall business climate would improve. This would lead to more private sector investments that in turn drive greater infrastructure development and job creation to benefit citizens.
Read more about the Devex 40 Under 40 International Development Leaders in London.