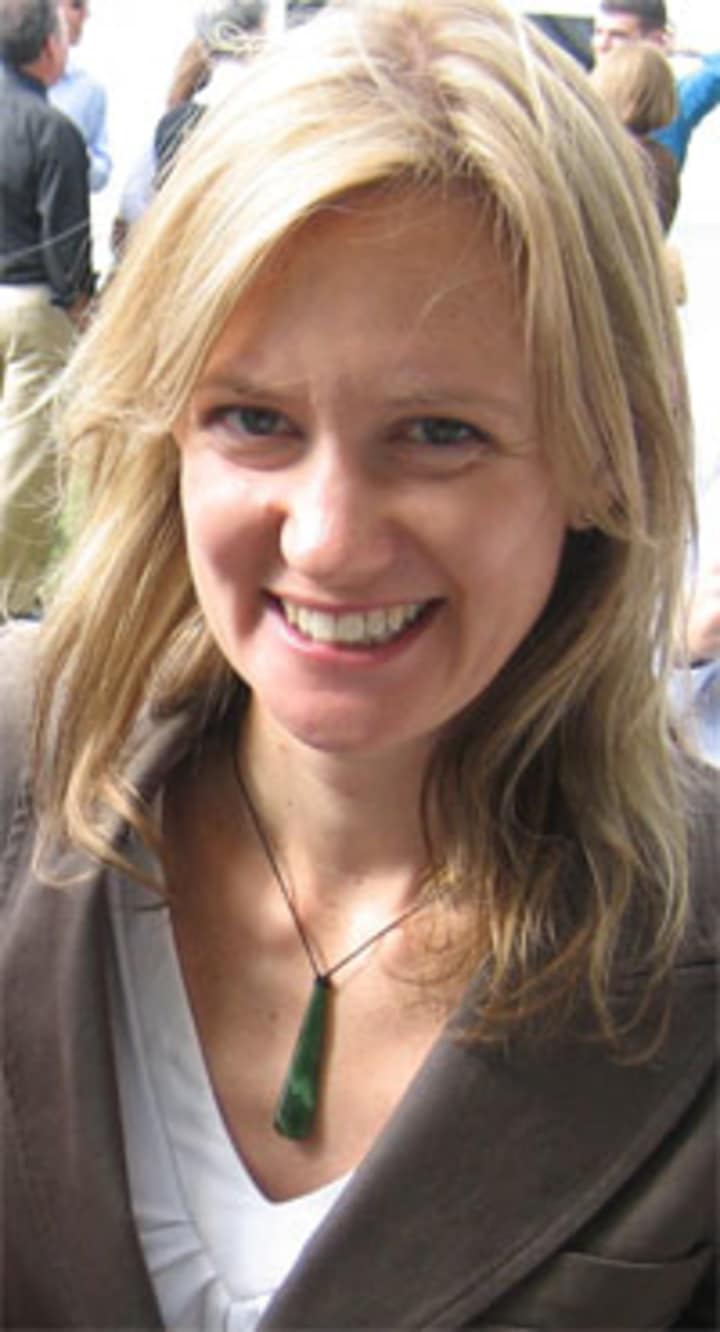 The news arrived in an e-mail late last year: After a tough, months-long application process, Rebecca Hamilton had been named an Open Society Institute fellow.
"I was thrilled," she said in a recent interview with Devex. "There wasn't a Plan B."
Hamilton calls the fellowship, which lasts for a year and carries with it a stipend of between $60,000 and $100,000, the "perfect fit," as it allows her to concentrate on her book about Darfur advocacy and comes with an expansive global network.
"I would have been doing this work anyway, even without the fellowship, but it would have been squeezed into weeknights and weekends around working a more-than full-time job," said Hamilton, who left a prosecutor's assistant position in The Hague to pursue writing. "By virtue of the fellowship - and the opportunity it gives me focus on this 24/7 - the project will be 100 times better than it otherwise could have been."
How did she get to this point? Hamilton believes it was all about following her passion.
Born in New Zealand, Hamilton left school and moved to Australia as a teenager. She studied neuropsychology and economics at the University of Sydney and won the prestigious University Medal, which she believes sealed her scholarship to Harvard. But before she left for the States she stumbled onto her future.
"Working with refugees in Australia in the post-9/11 period when the Australian government was coming out with regressive immigration and asylum policies, I felt that refugees had the lowest of legal protections of any group," she said. "Only subsequently, when I was enlightened on the concept of internal displacement, did I revise my views: the idea that you could be suffering the same conditions of persecution that led people to try and flee their country, but that because you had not made it across an international border you could not even receive the minimal protections of refugee law, was striking to me."
She immediately embraced advocacy for internally displaced people, which ultimately led to the subject of her book.
"The fascination with Sudan arose simply from the fact that at that time, Sudan had the largest [internally displaced] population of any country in the world," she explained. "Only after I was already focused on Sudan did the Darfur situation arise. By then, I was already so engaged with Sudan that it made no sense not to also become an advocate for Darfur."
Once in Cambridge, Hamilton maintained a busy schedule. While simultaneously working on a Harvard Law degree and a master's in public policy from the Kennedy School, she learned more about Africa and genocide from her mentor, Pulitzer Prize-winner Samantha Power, co-founded the Darfur Action Group, and served as managing editor of the Harvard Journal of Human Rights.
"I didn't do any of my extra-curricular activities with any career strategy in mind," she said, explaining that the journal was an opportunity for her to read interesting articles and the advocacy was something she felt she needed to do. "Of course, in the process, these activities ended up being at least as much of my education as any class ever was."
The intellectual environment of Harvard's human rights program nurtured extra-curricular activities and led to bonds with scholars like Power and Alex de Waal, as well as with classmates.
"Over time," Hamilton noted, "the friendships and working relationships that arise from these activities end up becoming your own 'network,' post-graduation."
Hamilton has since worked with internally displaced people in Sudan and written about advocacy in the International Herald Tribune, Boston Globe, and other publications. She sees the latest crisis in Darfur as a "huge test for the international community" - one that underscores the urgency of her work.
Get development's most important headlines in your inbox every day.
Thanks for subscribing!
"Everything I've been doing is just another step in the process of trying to work out how we as a global community can deal with these issues better," she said. "I still can't get my head around, or accept, that I'm living in a world in which we can have, say, 300,000 people dying within a country, and that the rest of the world cannot think it's also their problem."
The Sudanese government has been obstructing access to the region, making an accurate mortality figure impossible. As a result, death tolls vary from 100,000 to more than 400,000. Hamilton believes the actual number is important, yet sees no point in squabbling.
"It's a useless to debate to argue about which is really right," Hamilton said. "Six years into this we can say we know it's way too many lives."
"It's vital that advocates accurately frame the problem," she added.
The genocide label is another sticky subject for advocates. The International Criminal Court's recent arrest warrant for Sudanese President Omar al-Bashir avoided the charge on a technicality, which is not all bad news to Hamilton.
"'Genocide' has a certain connotation in popular culture," she said. "But the advocate community is belatedly coming to an appropriate recognition that 'crimes against humanity', you need to be focusing just as much on that."
Accepting crimes against humanity as equally worthy of condemnation and redress is part of a broader embrace of greater rigor among advocates.
"If you look at this movement, and I've been following it since 2004, you're seeing an increasing sophistication," said Hamilton. "Certainly there were critiques that were made initially about how the conflict had been oversimplified by the advocacy groups, but now it's an old charge - by and large there's much more recognition of the different roles that different players are playing in the conflict."
Celebrity advocates have received a good deal of criticism. Hamilton, who is particularly impressed by the work and commitment of Mia Farrow, is on their side.
"These people are going to have the press following them whether they are at a nightclub in L.A. or visiting refugee camps on the Chad-Darfur border. Better their star power pulls the press towards important issues than not," Hamilton said. "I bet if you did a survey you would find that more people in the U.S. first learned about the situation in Darfur through celebrity engagement on the issue than through all the elite human rights advocacy efforts combined."
Hamilton's book will build on that engagement, dissecting what can be learned from the Darfur movement about its costs and benefits and about bridging the gap between governments and activists. She's also building a Web site whose visitors will be able to query some of the experts she plans to interview over the course of her fellowship.
"This is an attempt to open the process up to those people who aren't in the room," said Hamilton. "I'm getting access to some incredible interviews and it has had me feeling like I was the one who drew the lucky straw."
Getting to this point has taken a great deal of work, but not a lot of planning.
"I have never had, and still do not have, a 'career goal' as such," she said. "I just hope to be able to continue loving what I get up to do every day."
Hamilton just thinks people need to follow whatever they find fascinating.
"In general I think that if you are driven by the substance of what you work on, then things tend to work out," she said. "The trick is to get started."