---
Disaster funding shortage aggravates Laos floods — NGO
By
Lean Alfred Santos
---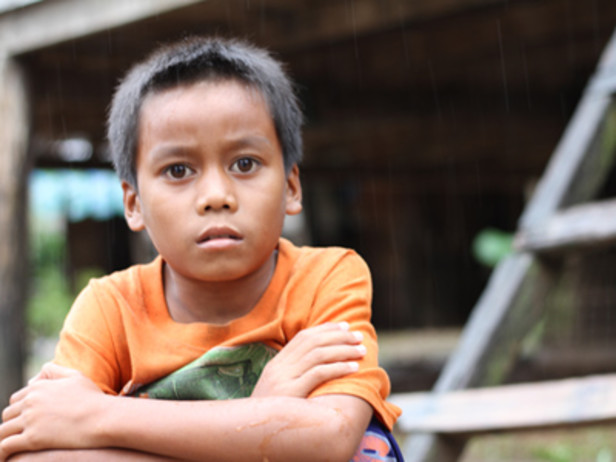 Almost 70,000 people were affected after Laos was hit by heavy rains the past week, something which could have been mitigated if a comprehensive disaster response plan — with more funding — had been available.
"[One of the challenges is that] there is limited funding for small-scale disasters like floods," Amelia Merrick, national director of World Vision Laos, told Devex.
Laos, one of Southeast Asia's poorest nations, is currently at a standstill with the disaster crippling much of the commercial activities including roads, crops and livestock in the southern part of the country, the worst flooding to hit there in 35 years, according to local villagers.
Humanitarian aid is continuously offered but access, funding and limited data remain a challenge for successful disaster relief operations in Laos.
Mark Nonkes, World Vision spokesperson for East Asia, said the situation remains grim with health and sanitation and food scarcity increasingly becoming an issue for the victims — something that should be addressed soon to avoid any graver implications.
Ground situation, challenges
A week after the heavy rains, several Laotian villages are still submerged in water, posing health risks to people as well as killing their livelihoods, noted Merrick, who was on the ground during the disaster.
"It continues to rain. Water is still up to 1.5 meters in some villages. We are seeing increased illnesses [like] fever, flu and diarrhea. People are complaining of rashes and itchy feet," she said. "Children are not in school. Livestock are dying."
Food, water, sanitation and medical care, particularly maternal and child health care, are currently the most urgent needs of the victims. The World Health Organization places Laos in the one of the lowest health status in the region despite significant progress the past years.
Failure to provide these needs, according to Merrick, will post even bigger problems and challenges.
Some of the obstacles include Soukhoma provinces's geographic isolation that makes the delivery of the supplies more difficult on top of the lack of funding for disasters: "Soukhoma is very isolated. In order to deliver the supplies, we need to load up pick up trucks, drive to the river bank, load up long motorized boats, off-load to small paddle boats and then load the good on to small farming tractors."
Other challenges include the scarcity of supplies and the lack of accurate data regarding the number of victims, among others. These challenges, said Merrick, make it difficult for everyone to be given enough supplies.
"Supplies ran out. Suppliers did not have enough food stock available for big rations. We need to do fair distributions and so we need to maintain accurate lists of all people in the affected villages. It is very hard to get accurate data," the country director said.
Disaster plan effectiveness
Disaster-prone nations like Laos should have a sustainable and effective disaster risk reduction plan, noted Merrick. The district government have been working to deliver relief goods and carry out health interventions.
She noted, however, that such a plan can only be effective if the people are gaining from development projects in all aspects.
"These are among the poorest people in Southeast Asia, living on well below $2 a day. They are subsistence farmers, living off of their land and they struggle to eke out an existence. Even in non-flood times, malnutrition, water supply and sanitation, access to health facilities and access to school are big issues," Merrick explained.
"All this to say that even the best laid DRR plans will be compromised in villages as poor as this. The floods overwhelm the very limited resources."
Read more development aid news online, and subscribe to The Development Newswire to receive top international development headlines from the world's leading donors, news sources and opinion leaders — emailed to you FREE every business day.