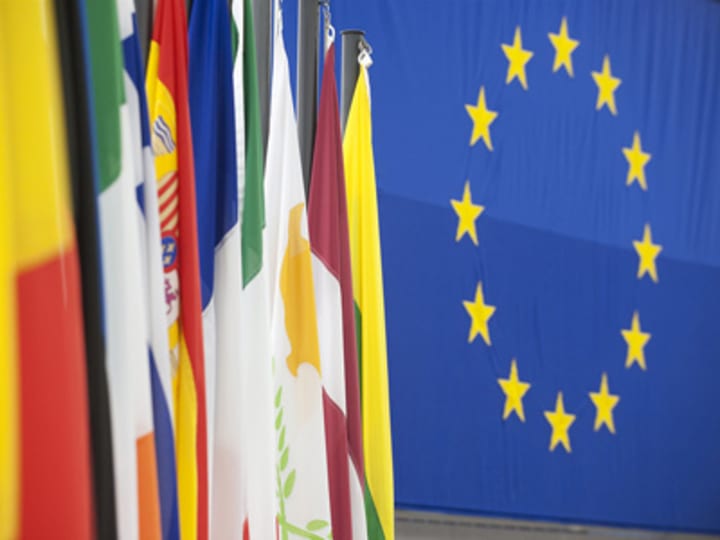 The European Union can meet its aid target, but it would need enough political will.
This was the message given by AidWatch, a group of European aid experts that keep track of European member states' development assistance, in a report published after the EU council of ministers' meeting on Tuesday.
In the council conclusions released May 28, the Council "invited" member states to share information on what "realistic, verifiable actions" they plan to take to meet their individual aid commitments, whose deadline is just two years away. The ministers called on the bloc's 20 member states that are off-track in their development aid commitments to "deploy the necessary efforts" to meet their targets by 2015.
Five member states to date have reached their ODA targets, but some 20 states — including Greece and Italy which are faced with extreme budgetary constraints — are way off the mark.
The Council also underlined the importance of member states to boost efforts to meet the collective EU target of spending 0.7 percent of its gross national income on aid by 2015. "Without substantial additional efforts by most member states to fulfil their individual commitments, the EU member states' ODA would increase only to 0.43 percent of GNI by 2015. To reach the collective EU target of 0.7 percent of GNI by 2015, [they] would need to mobilise an additional amount of approximately €46.8 billion," noted the conclusions.
AidWatch suggests the projected EU aid gap between now and 2015 can be filled if the EU and its member states choose to use car or fossil fuel subsidies, or divert part of their defense budget on development aid. It warns the EU and its member states however against redefining official development assistance in a bid to meet their targets: Refugee costs and debt relief are not "genuine aid, and climate finance should be in addition to and not as part of countries' ODA.
Get development's most important headlines in your inbox every day.
Thanks for subscribing!
Food and nutrition security
Aid groups are waiting for the nutrition conference in the United Kingdom in June to test the ministers' commitment to food and nutrition security as set out in their council conclusions, also published on Tuesday.
The ministers underlined support for "responsible" private sector investment in agriculture, the importance of including women in decisions concerning food production and consumption, improving infrastructure to boost food access and the need to increase support for long-term programs aimed at helping partner countries prepare and manage food crises, among other items. They also welcomed the European Commission's communication in March that set out the bloc's nutrition priorities.
ONE Brussels Director Eloise Todd said the nutrition conference would be a good opportunity for the EU to "turn these words into action and significantly scale up funding for nutrition."
"The European Commission should lead by example with an ambitious financial commitment to underpin its target of reducing the number of children affected by stunting by 7 million by 2025," he said.
CONCORD's Stineke Oenema meanwhile noted: "The EU has finally started to come to terms with the issue of global food security […] To be even better, the EU needs to pay more attention to fragile and conflict-affected countries."
Read more development aid news online, and subscribe to The Development Newswire to receive top international development headlines from the world's leading donors, news sources and opinion leaders — emailed to you FREE every business day.