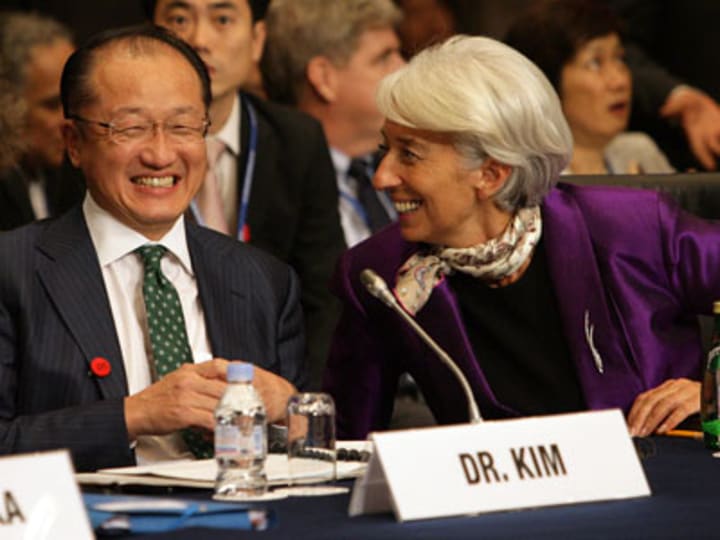 The future of international development cooperation is not just hashed out in dusty field offices and ramshackle schools and hospitals, but also at a variety of events, celebrations and other gatherings.
Below are some of the most noteworthy events for the week starting April 15:
International conference on hunger, nutrition and climate justiceDublin, IrelandApril 15-16
The Irish government, partnering with the World Food Program, will assemble some 300 policy makers, global thought leaders, practitioners and community envoys to discuss the linked global challenges of hunger, nutrition and climate justice, and find innovative solutions under the post-2015 agenda.
South Sudan Economic Partners ForumWashington, D.C., United StatesApril 16
The South Sudan Economic Partners Forum is a venue where governments and international financial institutions explore, together with South Sudanese leaders, strategies to address South Sudan's economic challenges and offer support for effective public policy-making.
UNESCO Latin America regional consultation on education for sustainable developmentSan José, Costa RicaApril 16-17
UNESCO's medium-term strategy for 2014-2021 is in the works. The results of this consultation will be fed into the proposals for the new 2014-2021 framework as participating U.N. member states and other stakeholders identify future priority areas and partners.
Get development's most important headlines in your inbox every day.
Thanks for subscribing!
G20 finance ministers and central bank governors' meetingWashington, D.C., United StatesApril 18-19
Key financial officials from the "Group of 20" top economies will convene for talks around the global economic outlook, the G20 Framework agreement for sustainable growth and public debt management.
2013 Spring Meetings of World Bank and International Monetary FundWashington, D.C., United StatesApril 19-21
In the midst of seminars and events engaging thousands of delegates from governments, civil society, academia, and private sectors, members of the joint WB-IMF Development Committe and the IMF's International Monetary and Financial Committee will meet to study the progress of the two multilateral giants' development work.
Other events
Launch: New public-private partnership to raise prospects for youth and communities in Central AmericaWashington, D.C., United StatesApril 17
Elections
Paraguay (presidential), April 21

Paraguay (parliamentary), April 21
Know of an upcoming event that might be of interest to the international development community? Leave a comment below or email us at news@devex.com.
Read more development aid news online, and subscribe to The Development Newswire to receive top international development headlines from the world's leading donors, news sources and opinion leaders — emailed to you FREE every business day.