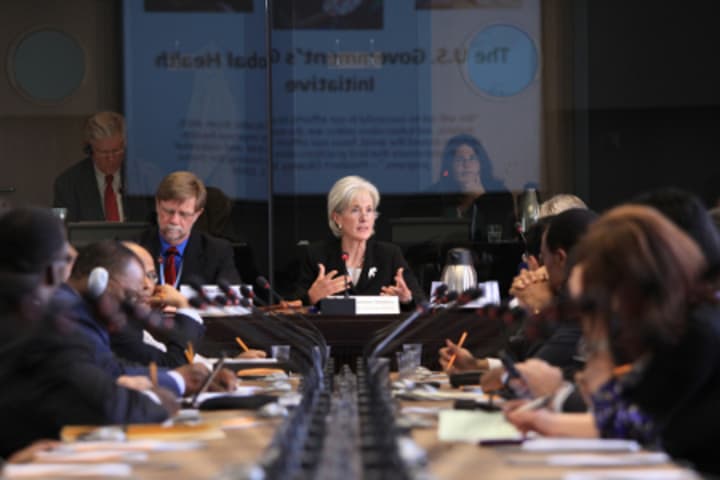 The U.S. Global Health Initiative has expanded the number of its focus countries from eight to 29 and is expected to include up to 13 more recipients by the end of 2011.
The 21 new focus countries were chosen in a quiet second round of selection, according to the Global Post, citing U.S. officials. The additional focus countries are: Benin, Botswana, Burundi, Cambodia, the Dominican Republic, the Democratic Republic of Congo, Georgia, Indonesia, Lesotho, Liberia, Sierra Leone, Tanzania, Ukraine, Vietnam, Mozambique, South Africa, Namibia, Nigeria, Senegal, Philippines and Swaziland.
Among the projects GHI will support in these countries are expansion of HIV prevention services in Tanzania, strengthening of general health services in Georgia, district-level health system reforms in Indonesia, family planning programs in Cambodia and health care delivery system improvement in Liberia, the Global Post says.
Get development's most important headlines in your inbox every day.
Thanks for subscribing!
The identification of the new GHI focus countries confirms an announcement made by a senior U.S. official in November that the U.S. government is looking to expand the number of the initiative's recipients.
The United States announced in June the initial eight GHI beneficiary nations, called the GHI Plus nations, namely Bangladesh, Ethiopia, Guatemala, Kenya, Malawi, Mali, Nepal and Rwanda.
Read more on U.S. aid reform online, and subscribe to The Development Newswire to receive top international development headlines from the world's leading donors, news sources and opinion leaders — emailed to you FREE every business day.