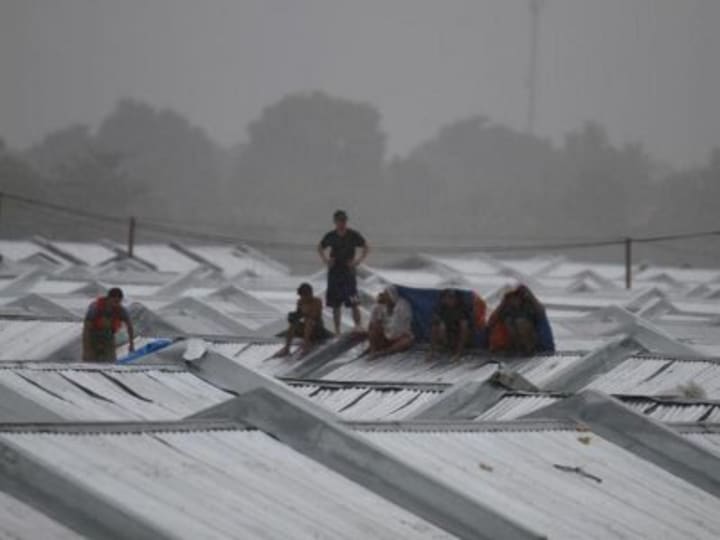 Relief is starting to pour into the flood-hit Philippine capital Manila, which continues to be tormented by monsoon rains.
The United States pledged $100,000 Tuesday (Aug. 7) to support the government's relief efforts. Meanwhile, the EU's local humanitarian aid expert is assessing the damage on the ground to determine "possible assistance" to the affected population, which has now reached more than a million people.
The pledges were made despite a lack of appeal from the government. Nearly 6 billion Philippine pesos ($143 million) meant for disaster response and rehabilitation efforts remain in government coffers, according to the Department of Budget and Management. Close to 3 billion Philippine pesos in quick-response funds have already been disbursed to concerned agencies at the start of 2012.
"We are ready to augment these QRFs and the Calamity Fund if needed," DBM Secretary Florencio Abad said in a press release, adding the government has "enough savings" for disaster response.
Typhoon Haikui missed the Philippines on its way to China, but strengthened the monsoon rains that inundated the city. The rains have cost the lives of 16 people — nine from the same family — and has brought injury to four. As of Wednesday (Aug. 8), 106 municipalities and cities in 15 provinces and regions, including the National Capital Region, remain deep in floodwaters, according to the National Disaster Risk Reduction and Management Council.
Rescue efforts have been ongoing for days; the Philippine capital is still reeling from the effects of Typhoon Saola, which left the country Aug. 1 and killed at least 50 people. Rescuers are facing quite a challenge, however, as 60 percent of the roads in Metro Manila remain submerged and impassable. Some staff members of the Philippine Red Cross and World Vision Philippines could not even report for duty because of the floods.
Limited rescue equipment, such as rubber boats, is also a problem. This has prompted the government to deploy rubber boats tied to a graft case, as discussed in a meeting Tuesday at the NDRRMC headquarters in Camp Aguinaldo, ABS-CBN reports.
The Philippine Red Cross, which has been doing search and rescue operations as well as evacuation of civilians trapped in homes due to the floods, has deployed "amphibian vehicles" and 6x6 trucks for its operations, International Federation of Red Cross and Red Crescent Societies Country Representative Selvaratnam Sinnadurai told Devex.
Get development's most important headlines in your inbox every day.
Thanks for subscribing!
PRC is now doing a needs assessment, including in evacuation centers, which currently host more than 31,000 families. A full assessment will likely be available tomorrow (Aug. 9), according to Sinnadurai. The organization is working round the clock to reach affected populations, even those outside Manila.
World Vision Philippines, meanwhile, is in coordination with local government units, Department of Social Welfare and Development, coast guard and Philippine National Police to reach affected areas, Public Engagement Director Minnie Portales told Devex.
The organization has already mobilized its emergency response teams and is appealing for funds to support 10,000 families (50,000 individuals) in evacuation centers. World Vision projects it needs 3,000 Philippine pesos per family to provide food and nonfood items, including water and clothing for the children. Vitamins and medicines for coughs, cold and leptospirosis are also needed, Portales said.
Both organizations are responding not only to affected areas in Metro Manila, but also in nearby provinces. World Vision plans to provide emergency response to affected populations in Bataan, Zambales, Cavite and parts of Bulacan.
The monsoon season is a challenge in the Philippines, which is battered by an average 20 typhoons every year. But Portales said the current rains, in terms of devastation, are "much larger, much bigger" compared with that of Typhoon Ketsana, which wreaked havoc across the capital in 2009.
Read more development aid news online, and subscribe to The Development Newswire to receive top international development headlines from the world's leading donors, news sources and opinion leaders — emailed to you FREE every business day.