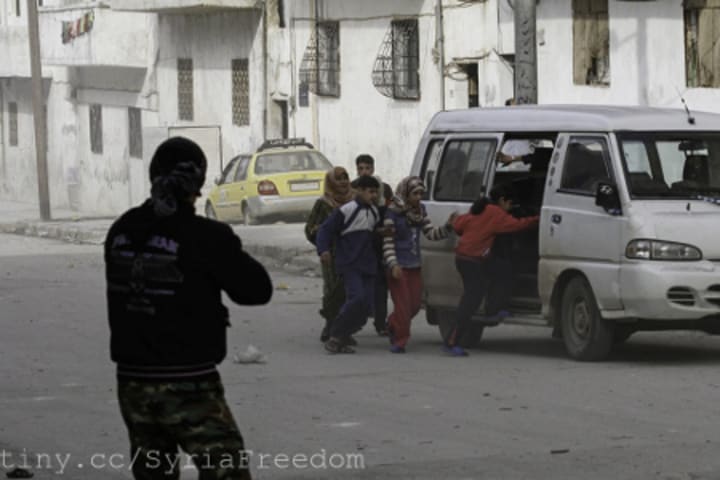 The international response to the humanitarian crisis in Syria is expected to receive a significant boost following the government's approval of a $180 million aid plan drafted by the United Nations.
The approval of the plan is part of an agreement the United Nations said it secured in writing from the Syrian government June 5 (Tuesday). The deal covers expanded access into four cities hit hardest by the conflict in the country: Homs, Daraa, Deir Ezzor and Idlib.
Under the deal, Syria is expected to provide visas for employees of seven nongovernmental organizations and nine U.N. agencies. These aid workers will support the work of the Syrian Arab Crescent, according to U.N. Office for the Coordination of Humanitarian Affairs operations director John Ging.
The deal also requires Syria to eliminate the red tape that has prevented the delivery of food, medicine and other aid to the affected cities,The Associated Press reports, citing Ging.
The U.N. official, however, cautioned that the success of this latest development "will be measured not in rhetoric, not in agreements, but in action on the ground." The coming days will be a test of the "good faith of the Syrian government," he said, according to The New York Times.
Get development's most important headlines in your inbox every day.
Thanks for subscribing!
But the deal was somewhat countered by Syria's decision — also announced June 5 — to bar 17 ambassadors and senior diplomats in a "reciprocal measure" to last week's coordinated expulsion of Syrian diplomats from the United States and other countries, a spokesperson of Syria's foreign ministry said.
Officials affected by the decision include the ambassadors of the United States, the United Kingdom, Turkey, France, Italy, Switzerland and Spain, as well as diplomats from Germany, Canada, Bulgaria, France and Belgium, The Associated Press says.
Read more:
Read more development aid news online and subscribe to The Development Newswire to receive top international development headlines from the world's leading donors, news sources and opinion leaders — emailed to you FREE every business day.