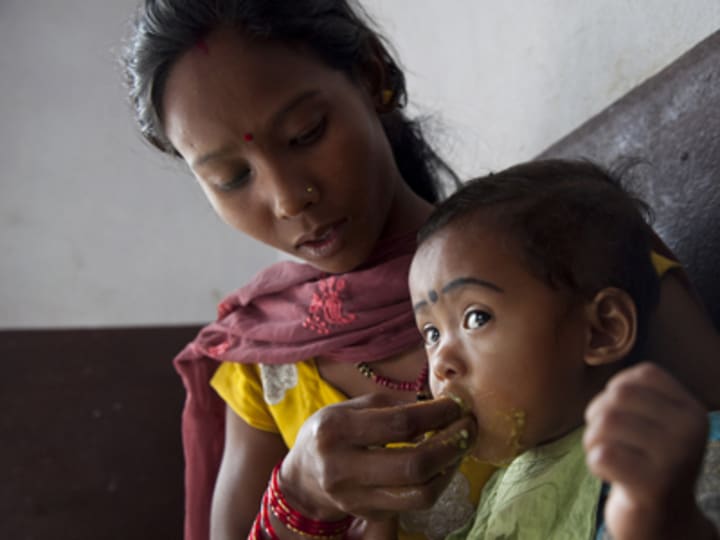 British lawmakers have called on the Department for International Development to expand the number of countries where it has bilateral nutrition programs. The agency's response: Wait until this weekend.
DfID only has bilateral nutrition programs in 16 out of its 29 priority countries, which MPs from the International Development Committee questioned on Tuesday in a new report on global food security. The lawmakers argued that with more than 30 percent of the world's population suffering from undernutrition, the cause should be a "top priority" of the international aid community.
MPs called on the U.K. aid agency to launch bilateral nutrition programs in countries where it already has presence and that have signed up to the Scaling Up Nutrition initiative, in particular Ghana, Kyrgyzstan, Rwanda and Sierra Leone. These programs should not just address child malnutrition, but maternal nutrition as well, they suggested, citing latest evidence that shows how maternal undernutrition contributes to a child's risk of stunting.
DfID, in response, said it will announce its future plans on nutrition on June 8 at the U.K.-hosted "Nutrition for Growth" event, a major international pledging conference focused on nutrition.
Whether the agency will heed the MPs' call remains to be seen, but the meeting is expected to raise big aid commitments relating to nutrition from attending donors and aid organizations.
U.K. aid groups part of the "IF" campaign are already planning a huge rally on the issue ahead of the summit, aimed at rallying attention to the cause. The event, set on June 7, will explore the factors that contribute to the problem of malnutrition, which nutrition interventions work and the role of different actors, such as the private sector, in tackling this so-called "hidden killer."
Ending hunger, food waste
MPs also tackled a number of additional factors adding to the growing problem of food insecurity around the world, including limited support to smallholder farming, unscrupulous land deals, land registration and climate change.
For instance, they said, DfID should scale-up funding for initiatives that help smallholders engage with corporations, encourage private sector partners to offer them price or crop quota guarantee, and pay smallholders in regular intervals instead of only during harvest time. The agency should also make agricultural research a high priority.
Get development's most important headlines in your inbox every day.
Thanks for subscribing!
Lawmakers also asked the government to require British companies to be more transparent in their land dealings and exert influence in the World Bank to ensure its investments does not lead to "land grabs." The committee however welcomed DfID's efforts on land registration in developing countries, such as Rwanda and Ethiopia, and encouraged the agency to launch similar programs in other states.
On the issue of climate change, they said the government should "stick to its pledge" of providing 1.8 billion pounds ($2.76 billion) over the next two years aimed at tackling climate change. As with food aid, meanwhile, the lawmakers called on the government to encourage international partners to remove export bans to food purchased by the World Food Program as well as boost support for the U.N. agency's Purchase for Progress initiative. In addition, DfID should favor cash and voucher-based schemed over in-kind food assistance during emergency situations.
On the day of the pledging conference, notable personalities such as Bill Gates and Grace Machel, member of The Elders and of the U.N. high-level panel on the post-2015 development framework are expected to deliver a speech to end global hunger. 
Attention was also given to food wastage in the United Kingdom. Lawmakers urged the government to launch a national consumer campaign with national targets on curbing food waste among food producers and retailers, and sanctions for those that fail to meet those goals.
"With the UK never more than a few days away from a significant food shortage, U.K. consumers should also be encouraged over time to reduce how often they eat meat," IDC chair Malcolm Bruce added.
Read more development aid news online, and subscribe to The Development Newswire to receive top international development headlines from the world's leading donors, news sources and opinion leaders — emailed to you FREE every business day.