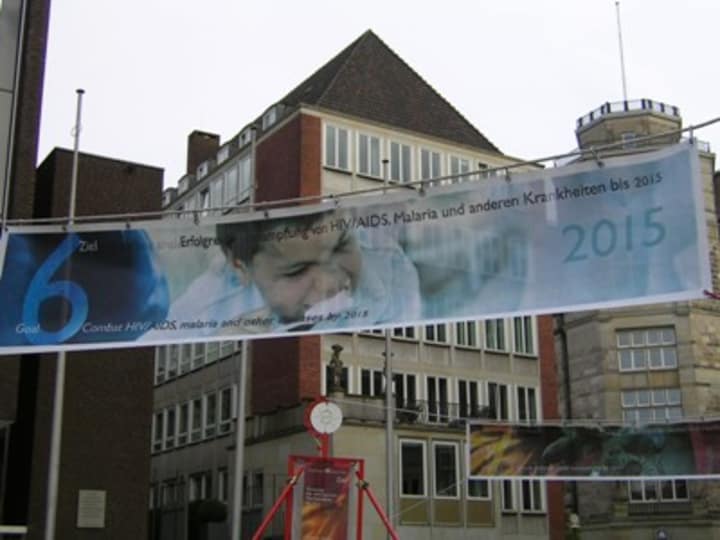 Awareness of the Millennium Development Goals has been lagging among wider populations in donor nations, a survey says.
According to the latest World Values Survey, taken from 2005 to 2008, only 5 percent of the people surveyed in the U.S. were willing to admit they had heard of the MDGs, while in Japan, 11 percent had heard of the development goals. Germany and Sweden scored the highest figures among donors, with 27 percent and 31 percent awareness, respectively, Laura Freschi notes in a joint blog post with Claudia Williamson in "Aid Watch."
Meanwhile, African nations registered the highest awareness on the MDGs. Ethiopia scored 66 percent, Mali 47 percent, and Zambia 44 percent.
"This probably doesn't come as a shock. After all, aid policy in recipient countries affects people's daily lives, determining for many whether they will get a loan for their small business, whether their crops will be competitive at market, whether their child will be vaccinated against a deadly disease. But aid policy in donor countries makes little difference to most. Simply put, people know when it pays to know," Freschi says. 
Get development's most important headlines in your inbox every day.
Thanks for subscribing!
She concludes: "Many people who think the MDGs are deeply flawed as specific development targets still support them because they believe they can be effective tools for advocacy in rich donor nations. And they have been effective at raising aid budgets over the last ten years. But as a tool to raise awareness among the wider population in wealthy countries about the problems facing poorer nations, the MDGs have fallen short."