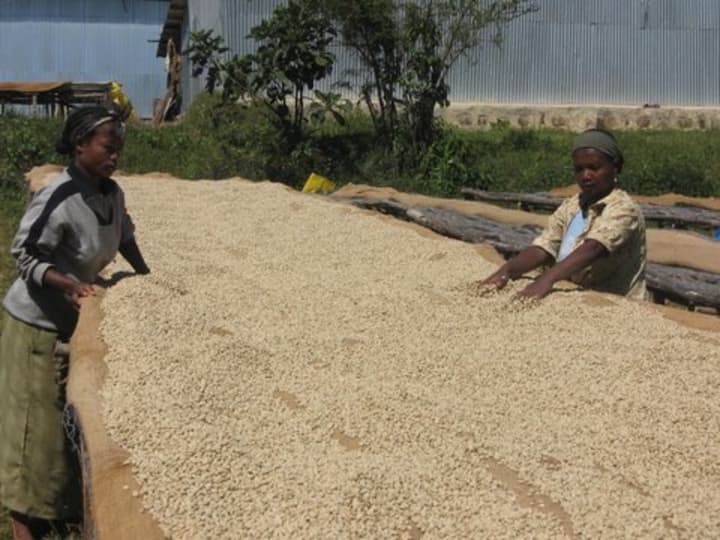 It's not easy working on humanitarian or development issues in Ethiopia nowadays. The reason: A new law limits foreign donations to local non-governmental organizations-to not more than 10 percent of their total funding-and restricts the action of foreign and local organizations focusing on issues like human rights, democracy, and gender.
The Proclamation for the Registration and Regulation of Charities and Societies, which the Ethiopian parliament approved on Jan. 6, is designed to limit corruption and waste in the NGO sector. It establishes penalties for those that will breach its provisions and creates a special agency to supervise and rule on the establishment of new organizations.
All this comes at a time when NGOs are enjoying increasing autonomy, as suggested by one Western aid official.
"In general, there has been a large increase in NGO activities under this government," said John Graham, senior policy adviser for the U.S. Agency for International Development in Addis Ababa. The number of NGOs operating in the country has risen from just a handful to about 3,000 since former dictator Mengistu Haile Mariam was deposed in 1991, he noted.
At least two international NGOs, Amnesty International and Human Rights Watch, as well as the European Union, United States and other donors, have expressed concern about the new law.
"The U.S. government has made it clear that they are not happy with the new piece of legislation and it is certainly encouraging the government not to apply it against organizations that are there to help the country and doing a good job," Graham said.
According Graham, the impact of the new law on the activities of civil society organizations and aid agencies will depend on how it is implemented.
"If it is applied in a positive way, then we don't expect to see any further restrictions on NGOs, but if it's applied in a very rigorous way then we could see some restrictions," Graham said. "It is too early to tell. So we are just waiting to see."
USAID offers programs on food security, health and education in Ethiopia but implementation of these initiatives could be at risk in view of the new directive.
"We enjoyed a very good relationship with the Ethiopian government overall and all of our programs are done in collaboration with the Ethiopian government," Graham said. "What we do and we have done is we use NGO partners and there has been some concern about restricted space for NGOs and civil society organizations with the new legislation."
Before joining USAID in Addis Ababa four years ago, Graham served as Save the Children's country director in Ethiopia. He has also served as a capacity building and disaster management consultant with the Ethiopian government and, in total, worked in 15 African countries, including Namibia, where he acted as Oxfam's country director for five years.
According to Graham, Ethiopia offers a wide range of opportunities for development professionals because of its many development and humanitarian challenges. But foreign organizations and development professionals that wish to work in the country must be familiar with Ethiopian institutions and laws, he stressed.
Get development's most important headlines in your inbox every day.
Thanks for subscribing!
"You can't just expect to arrive and start working," Graham said, adding that he wouldn't "encourage people just to get on a plane and fly to Addis thinking that they'll get a job when they've just arrived here."
Graham said development work in Ethiopia has contrasting aspects.
"On the positive side, we find Ethiopian government officials, NGOs, business, very dedicated and hard-working people," he said. But, "Sometimes there is a very bureaucratic approach to problems here. It's not only the government but even the non-governmental institutions that have a bureaucratic mentality, which can really slow things down in terms of being very rigorous about the step by step process."
This, he added, could deter response or "create barriers to dialogue" during emergencies.
German researcher Franz Gatzweiler from the University of Bonn did not face similar challenges when he started working on a project to promote sustainable conservation and the use of wild coffee in southwest Ethiopia in 2002.
Gatzweiler and his team-a mix of Ethiopian and German researchers-set up the Ethiopian Coffee Forest Forum, or ECFF, to continue the activities of the coffee project when it ends in July 2009. The initiative, he said, has the support of Ethiopian institutions and government agencies including Addis Ababa University, the Ministry of Agriculture, Ethiopian Institute of Agricultural Research, and Ethiopian Institute of Biodiversity Conservation.
The coffee project is funded by the German government, and according to Gatzweiler-who is a senior researcher at the Center for Development Research, or ZEF, in Bonn-ECFF would not have had received such backing if not for the direct involvement of his organization in the project.
"Many donors – like the European Commission for example – before they give their money to organizations they expect them to have some experience in running projects. That's why the partnership with ZEF is very useful for the ECFF," Gatzweiler explained. He also said raising funds for ECFF from private sources is a lot less challenging as compared to other NGO initiatives because of its fruitful collaboration with the coffee industry.
According to Gatzweiler, tackling environmental issues and sustainable agriculture in a country where coffee is among the main economic resources may produce a significant impact on development.
"The philosophy of Ethiopians and in many developing countries is still one that says development first and then we will take care of the environment," Gatzweiler said. "I think it is fundamentally wrong, because we know that the economic growth of countries feeds on healthy environment, on environmental resources, on a more intensive use of land."