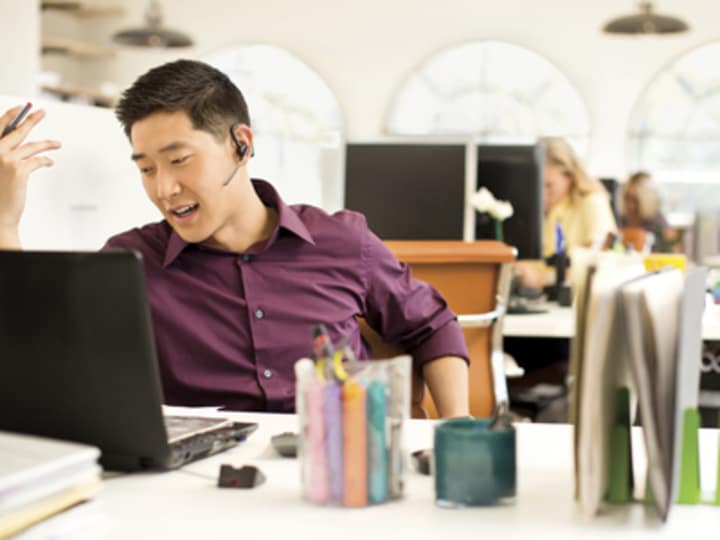 A great recruiter is a dynamic storyteller who understands the employer and its vacancies, but who won't spend a 30-minute interview doing all the talking, according to Karen Amatangelo-Block, director of global recruiting at Abt Associates.
Amatangelo-Block helps continue the Devex conversation — started on LinkedIn — of just what makes a great interviewer, and how to hone your skills to become one.
Someone who is prepared, identifies key themes to explore from the resume and drives responses that are related to success in the role are marks of a skilled interviewer, she said. And while a good interviewer may ask a good question, a great interviewer asks the question, redirects from a detour and challenges the candidate.
Don't assume you can approach every interview the same way and ask the "back pocket" question that drives a thoughtful response, she advised.
What do you think makes a great interviewer?
A great interviewer is prepared, welcoming to the candidate, and gets to the substantive interview conversation in a short timeframe. A great interviewer will come away from the meeting with evidence — not just a hunch — if the candidate would have a strong chance for success in the position. The candidate should be left feeling like they had a good conversation about their ability.
The interviewer should not approach every interview the same way — [it depends] on what is critical to the success profile of the job and the relevant background of the individual. Don't just determine if the person makes a good impression or is similar to you.
For example, determining that a candidate worked in country in the Peace Corps may be useful, but may have nothing to do with the skills for the job. Did you really need to explore if they are collaborative and all they talked about was being the boss and making decisions? Knowing that is more helpful.
Do you think someone can be taught to be a great interviewer, or is it more of an innate skill that someone possesses?
You can learn to take your particular interview style up a notch to ask better questions in a systematic way.
A good interviewer is someone who is conversational and also elicits responses to questions that exhibit skills.  A great interviewer drives enthusiasm for the company and the role, but also asks questions to which responses will demonstrate desired skills for the particular job.
What would you recommend to someone who is just starting out conducting interviews?
Always be ready with your back-pocket question: What is one question you like to ask that always drives an engaging response from the candidate — and, ideally, is helpful in your analysis for the position?  
Get development's most important headlines in your inbox every day.
Thanks for subscribing!
I will give you mine: What is your proudest accomplishment? There have been lackluster interviewees that come alive with a story about how they committed to improving their health and what they did, or turned around their academic career or found a way to pay for a tutor to learn Spanish by starting a lawn care business — an intern once told me that.  
Someone can really bomb this question too. Think about questions that people asked you that really made you think, but allowed you to demonstrate your skills and values in a way that was not obvious on your CV. I used to work with someone who always looked for some sort of customer experience, like waiting tables or working retail. That was what he always asked about on every resume because he believed that was how you learned about client service.
If you still feel like you are not good at interviewing, ask to be paired with another interviewer.
How do you keep it fresh when you've been interviewing for years?  
I think of an interview as an opportunity to learn something — from something interesting on a person's resume, to how things are done at a peer organization, to what people are really looking for in their next job. I often find out trends in the industry or more about our reputation in the marketplace.
What are the most important things for an interviewer to remember while conducting an interview?
1. Be prepared. Identify at least one thing to ask about that is on the resume to ask about. When you were a manager at x company, did you have any performance management challenges and how did you handle them?  What was the outcome? What was your role in that outcome?
2. Be specific. I see you worked on x project at company x, with a notable cost reduction. How did you manage those challenges?
3. Be interactive. Ask questions, but also answer questions. Know why the person would want to work with you at your company and with your team.
4. Know why you are interviewing the person. Look for characteristics and behaviors, not just qualifications. Get beyond rapport and understand whether this person will succeed in the role.
5. Have your back pocket question. Ask it.
Any last tips for interviewers, both experienced and inexperienced?
Don't be afraid to ask the candidate a difficult question. Sometimes a discussion about a failure and recovery is the most telling.
Please leave a comment below, tweet @devexcareers or join the Devex LinkedIn group for recruiters.
Read more: