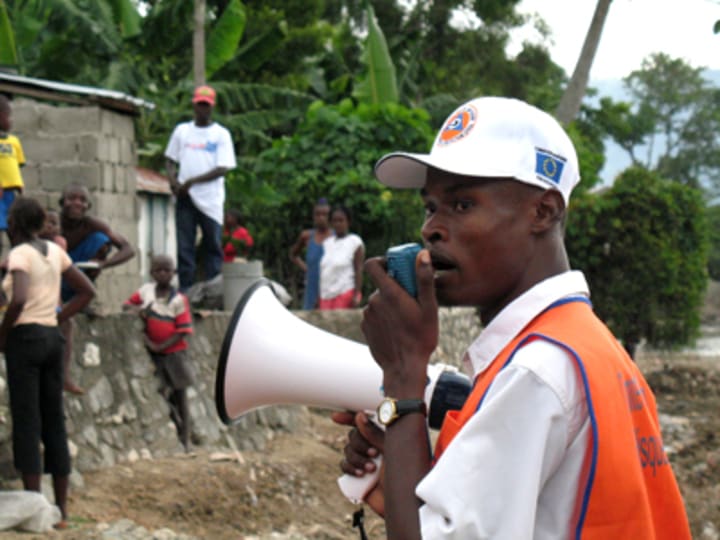 Despite a renewed international focus on disaster risk reduction, donors are still not allocating substantial proportions of their aid budgets to mitigation and prevention efforts. That's according to a new report from the Global Humanitarian Assistance, the data access and transparency program at Development Initiatives.
Participants at the U.N. International Strategy of Disaster Reduction's Global Platform for Disaster Reduction session in 2011 recommended donors should allocate 10 percent of their humanitarian funding and another 10 percent of their post-disaster reconstruction aid budgets to prevention and mitigation efforts. Further, donors' total allocation for disaster risk reduction should be at least 1 percent of their total development funding.
But among members of the Development Assistance Committee of the Organization for Economic Cooperation and Development, only three countries are meeting the prescribed targets, the report says.
Among other notable findings are:
While DAC-member countries' disaster preparation budgets have increased from $59 million in 2006 to $350 million in 2010, the combined funding from donors in 2010 is below 4 percent of their total humanitarian aid spend.

From 4 percent in 2009, DAC-member countries' investment in disaster prevention and preparedness dropped to 3.4 percent of their humanitarian spending.

Only three of the top 10 DAC-member countries allocated more than 1 percent of their development budget to this area, while the rest spent below 0.5 percent.
While the report recognizes the progress that has been made in disaster prevention initiatives, it also underscored the need to move disaster risk reduction "out of the realms of rhetoric and theory." Adequate funding is needed to support definitive actions. Reporting on disaster risk reduction spending and efforts should also be improved for accurate tracking and better measurement of impact.
Get development's most important headlines in your inbox every day.
Thanks for subscribing!
"The World Bank estimates that every dollar spent on risk reduction saves seven dollars in relief and repairs," Dan Coppard, Development Initiatives' director of research, analysis and evidence, said in a press release. "A reassessment of spending priorities and a revised financing model which places greater emphasis upon the reduction of risk is essential."
Read more:
Read more development aid news online, and subscribe to The Development Newswire to receive top international development headlines from the world's leading donors, news sources and opinion leaders — emailed to you FREE every business day.