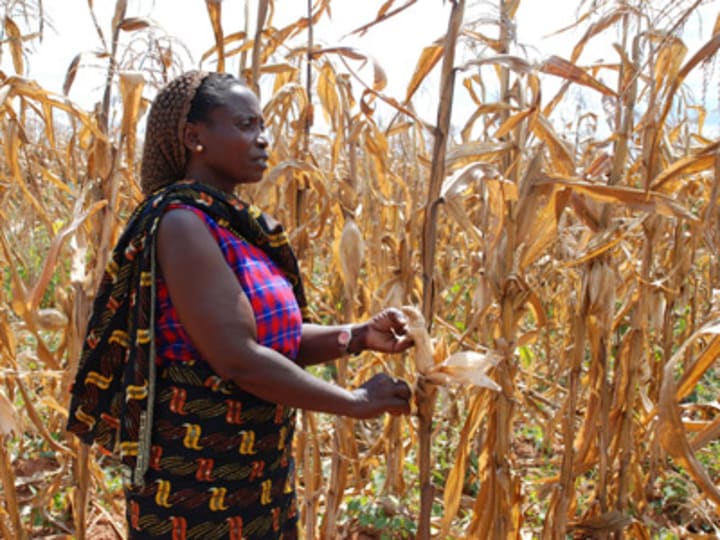 Investments in agricultural development can be risky, and over the past week, Devex readers had mixed reactions to a new initiative to manage those risks.
The Platform for Agricultural Risk Management is designed to come up with a holistic, demand-driven approach to managing agricultural risks with standardized methodology and processes that could be integrated in national policies. It also calls for the creation of platforms that will engage stakeholders in agricultural development, according to a report by Devex correspondent Elena Pasquini.
Adam McCarty had a particularly strong reaction to the announcement.
"This whole idea sounds stupid and the explanation is riddled with touchy-feely donor jargon. Holistic demand-driven garbage," he wrote on Facebook. "How many times do we have to try price stabilisation schemes to prove that they do not work? It is a redressing of old interventions in new clothing."
Risk is but a term aimed at attracting donor funding, McCarty argued. The real focus, he said, should be on long-term farmer profits.
For financially poor farmers, though, survival, not long-term average profit, matters the most, Torsten Mandal countered. These farmers cannot even go to a bank for a loan or rely on governments to survive during bad years, and much more so on markets because of high transportation costs, monopolies and what he called unpredictable interventions. Many of them also depend on areas where rainfall is unreliable.
Get development's most important headlines in your inbox every day.
Thanks for subscribing!
While applauding the initiative, Emmanuel Mwakambinda wondered about its focus. He suggested a "deep investigation and value chain analysis" to identify the true challenges farmers face in Africa and elsewhere.
"I think the problem of Africa Agriculture is more than those factors/risk considered to be mitigated," he wrote.
Abraham Hadoto, meanwhile, chimed in that farmers are well-aware of risk-mitigation strategies but their use is often discouraged by agricultural ministries. One such method is intercropping, Hadoto said, because it ensures some crops will survive a crisis and saves on labor costs due to reduced need for weeding.
The question, he said, is how new risk-reduction methods will actually benefit deserving farmers.
"Corruption," Hadoto said, "keeps me wondering."
What do you think? Join the debate by leaving a comment below.