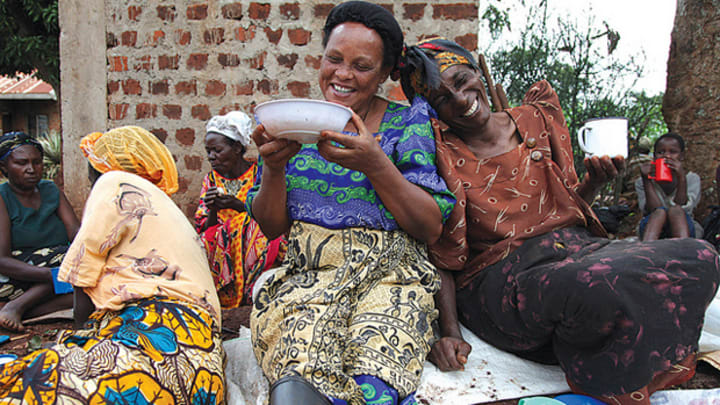 It's less than 500 days — 497 as of this writing, to be exact — before the deadline of the Millennium Development Goals. What can we do now to achieve the goals?
Several industry leaders have noted in their commentaries for Devex over the past few weeks that the MDGs have been a success. Yet not all targets have been met and will likely not be met unless more action is taken.
"Aspirational goals are necessary for true change in development, but they are not sufficient. Only when these dreams are turned into practical action can the world look to a better, sustainable future," wrote Joel Lamstein, co-founder and president of John Snow Inc. and JSI Research & Training Institute Inc. for MDG 500, a U.N. Foundation-led campaign to raise awareness about how the MDGs have made a difference in the lives of people in the developing world.
Several Devex readers shared their own suggestions over the past week.
Keeping the momentum on global health lies in the hands of global health experts, suggested Elvira Beracochea. Every global health project should help to improve a country's health system to deliver better quality of care more efficiently and sustainably.
For instance, for an HIV-related initiative, it's important to ask: Is the country's HIV program working better as a result of this project? Did the project improve reporting to the country's health information system and contribute to the improved results? Did the project have an effective exit strategy to move to a higher level of work?
Get development's most important headlines in your inbox every day.
Thanks for subscribing!
"More of the same is not enough," Beracochea wrote. "We have [to] do better and strengthen health systems that deliver 21st century quality of care to everyone, every day everywhere."
Although reducing poverty is no easy task, it is doable but it would require "transformation of one's mind and heart" first and foremost, according to Buds Molina Fernando. This calls for a paradigm shift for all development actors, from financial institutions down to recipients.
The 500-day countdown to the MDG deadline is gaining buzz on Twitter, as well — even from some more "unusual suspects" like the hitmaker Pharrell Williams, whose song "Happy" has been topping the charts this summer.
Join Devex, in partnership with the United Nations Foundation, to raise awareness of the progress made through the MDGs and to rally to continue the momentum. Check out our Storify page and tweet us using #MDGmomentum.