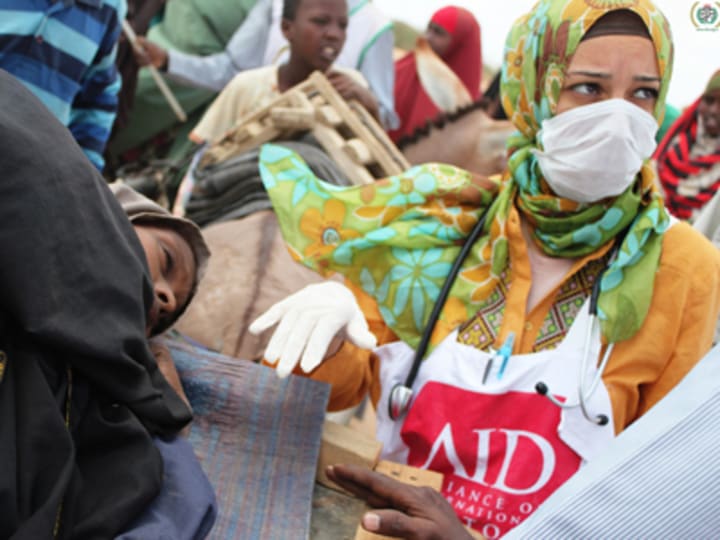 How do you cram in all your credentials in one page? Fortunately, you don't need to think about that when applying for a job in global development.
In fact, recruiters in this industry are keen to see details about your experience, and that could mean a resume that runs for two pages or more (don't overdo it, though — aim for no more than five pages).
"[R]ather than focusing on page length, focus on taking the amount of space you need to succinctly convey your relevant experience in an easy-to-read format," said Kate Warren, director of global recruiting services at Devex, in a recent Career Matters post.
Aside from the one-page resume rule, Warren debunked other myths surrounding foreign aid job applications, including the view that working in the aid sector means living the life of a pauper and that gaining overseas work experience serves as your passport to starting a career in development.
Devex readers shared their experience — and frustration — about applying for relief and development jobs.
Mariel Liz said she struggles finding a position in international development that pays as much as similar jobs at home as well as organizations that are willing to give her a shot despite not having overseas travel or project implementation experience.
"How do you convince internationally focused employers that the skills you have on domestically focused projects are applicable to them, and worth paying the same as similar jobs in the domestic sphere?" she asked.
Nga Nguyen recalled her first job, doing administrative backstopping and budgets at the home office in Washington. She described it as "not amazing … but it gave me a taste of the challenges (and cost) of fielding an expat" which is more than $500,000 for long-term experts, including allowances.
Get development's most important headlines in your inbox every day.
Thanks for subscribing!
Nguyen, who said she works in a small niche area of public health, said she only applies for a few of the interesting jobs she sees advertised — and her success rate, she said, is "pretty high."
"And being an expert also results in higher pay," she added. International development "is not a poorly paid industry if you are a specialist."
So are all aid workers in it for the cause more so than the money? Here, reader opinion diverged.
A reader named J G said: "I know many people that choose this career path only for the money … If you look at people entering this field from developing countries, you will see the majority apply to NGOs and the UN only because of their salaries."
Sekou Kamara agreed, adding that nongovernmental organizations oftentimes offer better salaries and other employment benefits compared to government agencies.
"Maybe the situation is different in developed countries, but even in this case, I have worked with expatriates from developed countries who seem to be mostly driven by high salaries they get than any other reasons," Kamara said.
What do you think? Join the conversation by leaving a comment below.