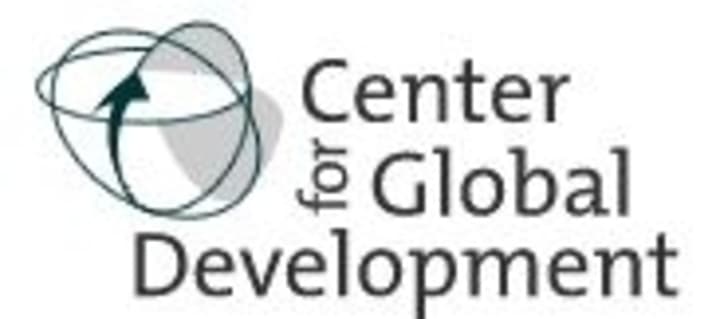 EDITOR'S NOTE: For the first time, World Bank board members, government officials and development advocates have the chance to interview the three bank president candidates. Center for Global Development President Nancy Birdsall lists her three questions in this article in the Global Development: Views from the Center blog.
The Obama Administration, whether by design or by accident, has opened the door for the first time in the World Bank's history to the possibility of a real contest over the merits of its nominee to take the helm there compared to a nominee from the developing world. All three candidates have experience working on development (and that is a refreshing change from the tradition of financiers and political heavyweights at the helm). But their strengths are different. In the case of Kim, the U.S. nominee, and Ngozi-Okonjo-Iweala, their training, their experience, their instincts, and their worldviews are completely different.
Jim Kim is an MD -anthropologist and most recently a university president who has devoted most of his career to finding better ways to deliver better health care to the world's poor. He is steeped in the tradition of medical science: deeply committed to measuring and evaluating what works on the basis of evidence before intervening—an approach to learning that has recently been taken up enthusiastically among micro-economists inside and outside the World Bank. He believes in the power of popular movements to overcome financial and behavioral obstacles to better health regardless of poverty or hopeless politics in poor countries – as illustrated in the case of the work he led at WHO to extend treatment of HIV/AIDs to millions of people.
Ngozi Okonjo-Iweala is a Harvard and MIT-trained economist, former finance and foreign affairs minister and current economic czarina of Nigeria, and longtime staff member of the World Bank, where she rose to become for all practical purposes the deputy to Robert Zoellick before returning to her own country. She has devoted her career to changing economy-wide ("macro") policies and practices around the world — in countries like her own and in the rich world as well – in support of the kind of broad-based growth in poor and middle-income countries that empowers the poor to escape poverty. She has practiced good economics in the hard soil of tough politics in Nigeria, fighting high-level corruption at personal risk, recently working to eliminate gasoline subsidies that benefit the car-owning rich while sapping the public budget of resources to serve the poor.
For the first time, these two and the third candidate (Jose Antonio Ocampo of Colombia now at Columbia University, nominated by Brazil — more on that in another post!), can be asked to publicly set out his or her vision for its next decade. Also for the first time, members of the bank's board will interview the candidates. Government officials and development advocates will have a similar opportunity, assuming each of the candidates travels to the world's major capitals to make their respective cases, as Agustin Carstens and Christine Legarde did recently in their competition to head the IMF.
Here are three questions worth asking each of the candidates to be the next president of the world's premier development institution.
1.Should the World Bank bring its institutional and financial clout and expertise to the problems of the global commons (and a broader set of "global public goods" (GPGs) in economics lingo — link) that are especially costly to the livelihoods and welfare of the world's poor:  climate change; drug resistance;the missing Green Revolution in Africa; Would you as president seek a new mandate and new capital to deal explicitly with the development challenge a deteriorating global commons poses, as some have advised, asking the Bank to become a catalyst for global public goods. Would you as president seek capital from China, Brazil and other developing countries with ample currency reserves to support a new GPG arm of the Bank based in Mumbai, Sao Paulo or Shanghai?
The Bank is engaged in cross-border work – including some infrastructure and watershed programs that involve more than one country, and it manages several global programs including Climate Investment Funds and a small carbon-trading platform. But its global engagement is ad hoc, at the behest of one or another member country that sets up a special fund to support "global" programs. It lacks a clear mandate and instrument to do more. History, habit and politics have tethered its operational machinery to its bread and butter country-specific loans and grants for more than 50 years after all. Without leadership from the top, it may well miss the boat on a pressing set of 21st century challenges to the elimination of global poverty.
Kim has thought about challenges that transcend country borders in his work on drug-resistant tuberculosis. Okonjo-Iweala has thought about the issue in the context of "green venture funds" with public backing for "deal-packaging" and first-loss guarantees that would catalyze institutional and sovereign wealth fund investments in clean energy for the poor. She inspired and led the Bank's work to recover stolen assets that crooked heads of state – often from oil and mineral-rich nations like her own — have with impunity deposited in western banks.
2.What is your vision for the future of IDA, the bank's fund for grants and concessional loans to the poorest countries? Should it be bigger in 10 years or smaller?
Under current rules low-income countries such as Pakistan, India, Nigeria and Vietnam are likely tohave graduated from IDA by 2025. Remaining countries eligible for IDA will be mostly flailing and failed states suffering a toxic combination of internal conflict and corrupt or ineffectual leadership. Should the freed-up IDA resources be committed to countries like Somalia and Afghanistan, in the interests of global security, or go mostly to countries like Honduras, Liberia, and Rwanda, where they are more likely to improve lives in the short run and more likely to help end dependence on aid? Should some IDA resources be deployed to deal with global commons problems, where the traditional Bank country loan is not useful? Or should IDA funds be used to subsidize loans to countries like Brazil, Egypt and India which though "middle-income" have huge numbers of poor people?
Get development's most important headlines in your inbox every day.
Thanks for subscribing!
Kim believes services can be delivered to people effectively in tough environments. He is not naïve about the dependence of service delivery on appropriate policy and politics but his starting point is that there is a way to get it done if the right management and execution lessons can be found, adapted and brought to bear. Okonjo-Iweala is also in her way a radical optimist on improving the lives of the poor. But she is probably equally focused on getting the macroeconomics and politics right to raise incomes of the poor. She led the difficult campaign to replenish IDA funds just over a year ago at the World Bank (the replenishment amounted to $30 billion or $45 billion depending on accounting definitions). In the short run at least she would be probably more aware of the tradeoffs over time and place and challenges that are implicit in the question posed above.
3. What is your vision for the role of the Bank in the dynamic emerging economies, and for their role in the governance and management of the Bank? Will you encourage the United States to support changes in governance such as a reduction in its veto power, and encourage the Europeans to give up their unreasonably large number of board chairs – in the interest of engaging China and other developing countries more actively in the development challenge for the next decade? Will you support the initiative of the BRICs to make the IFC, the private sector arm of the World Bank Group an independent entity with own president? Do you think the Bank needs more capital even if it comes from China and other countries, reducing the influence of the U.S and Europe, steady and benign supporters for over 50 years? Would you consider a change in the selection process for your successor, such as the introduction of double majority voting (under which your successor would need both a majority of weighted votes and a majority of country votes)?
The underlying shift in global influence and power toward the dynamic emerging economies (on which global growth and prosperity in rich countries now heavily depend) puts a premium on the World Bank president's negotiating and consensus-building skills. Consider one source of tension: At the Inter-American Development Bank, Brazil and other developing country members have had the votes to avoid transferring net income from its regular income-earning loan facilities to its concessional facility. But with control of the World Bank in the hands of the traditional trans-Atlantic powers since its founding, that is a practice that has been routine at the World Bank. The most recent IDA replenishment included billions of dollars to come from the IFC's and the IDBRD's net income. Brazil and other developing countries reasonably argue that the transfers have been a non-transparent way for the rich economies to minimize their direct contributions to IDA, while indirectly raising the costs of borrowing from the regular facility. The option in the future is for China and Brazil to contribute directly to IDA… .and then of course to take their place at the table where IDA policies and programs are set.
This last set of questions goes to the heart of the issue of the role and standing of the World Bank in a shifting geopolitical landscape. Kim, as a Korean-American with experience working in Peru and Haiti and at WHO, has presumably thought about geopoliltics. Did he demonstrate at Dartmouth convening and consensus-building skills a World Bank president needs? Okonjo-Iweala grappled with geopolitics when, as Nigerian Finance Minister, she negotiated that country's $30 billion debt relief package in Paris, Washington and New York. And she did so at the World Bank, when she held the high-level management position of Secretary of the Board. Does she have those consensus-building skills?
I know all three candidates enough to be confident they have qualities that could make them effective as president of the world's preeminent development institution. They all have shown in one realm or another that they are effective leaders of men and women. For me the key question has to do with their vision for the World Bank of the future. Will the next president focus on business as usual, but better? Or will she or he lead the bank in new directions for a new era?
Republished with permission from the Center for Global Development. View original article.