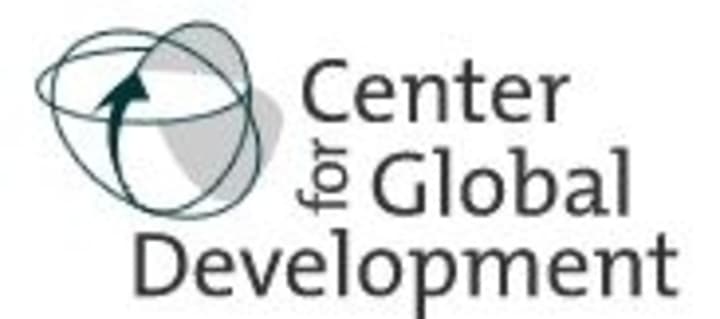 EDITOR'S NOTE: How is agriculture pull funding different from traditional approaches to boosting food security? Lawrence MacDonald, Center for Global Development's vice president for communications and policy outreach, discusses this and more in an interview with senior fellow Kimberly Ann Elliott for the Global Prosperity Wonkcast.
Food security has been a frequent topic at G-8 and G-20 meetings ever since the food price crisis that preceded the 2008 financial markets crash. It is likely to be discussed again this month when world leaders meet in Los Cabos, Mexico for the 2012 G-20 Summit.
Among the proposals likely to be considered is one with roots in CGD research by senior fellow Kimberly Ann Elliott, my guest on this week's Wonkcast. Kim is a leading expert on agriculture and poverty, and especially on agriculture pull funding—finance that creates incentives for research, development and delivery of agricultural technology breakthroughs.
In this week's interview we discuss why food security has featured so prominently on the agenda of global summits; how pull funding differs from traditional approaches; how it could work for specific crops, like vitamin-A enriched sweet potatoes; and the modest scale of the pilots that may be announced at the Los Cabos Summit.
"One of the problems with agriculture is there is a lot of innovation and a lot of technologies that end up sitting on the shelf because they haven't been well designed and done with the market in mind," Kim tells me. Pull funding—such as proportional prizes, patent buyouts, and Advance Market Commitments (AMCs)—is designed to compensate in various ways for missing or incomplete markets, so that private firms and other actors compete to create and deliver breakthroughs in agricultural technology.
Kim's new paper on the topic, Ag Aid and Tech Breakthroughs: Pull Funding for Smallholder Productivity, offers a typology of pull mechanisms, a discussion of design issues, and a summary of the lessons from the Agricultural Pull Mechanism Initiative hosted by the World Bank's office for Concessional Finance and Global Partnerships. It's a just-in-time handbook for busy G-20 sherpas deciding how global leaders can make a real contribution to food security, even amidst global austerity.
"There are a variety of micro-nutrients that poor people don't get out of their regular diet, so if you can stick those things into the crops they normally eat, you can have a big nutrition gain," Kim tells me. For example, lack of vitamin A is a frequent cause of childhood blindness in Africa, where sweet potatoes are a common diet staple. By developing and marketing a sweet potato variety with higher vitamin A content, the eyesight of many thousands of people could be saved. (It helps a lot, Kim says, that the new variety is also sweeter, making it popular with kids.)
Kim tells me she will be watching later this month to see if the G-20 or perhaps a sub-group of sponsors announce support for new ag pull pilots at Los Cabos. Several possibilities are described in her new paper. The money needed for each of them is relatively small, she says.
Get development's most important headlines in your inbox every day.
Thanks for subscribing!
For example, while annual Official Development Assistance (ODA) is about $100 billion per year, and the pilot program for an AMC for vaccines to prevent pneumococcal disease was $1.5 billion, the ag pull pilots currently under discussion typically cost a fraction of one percent of total ODA and the cost of the three pilots under consideration are likely  to total under $100 million. "The idea is in part to leverage and bring other donors into this network and get them involved," Kim says.
Although current efforts for implementing ag pull mechanism pilots are promising, Kim tells me that donors have been very risk averse, preferring to offer relatively small sums for agriculture innovations that are already on the horizon and are useful only in rather limited situations.
A more ambitious approach, she says, would be the creation of a new, more efficient fertilizer that is less energy intensive to produce, much more effective in boosting harvests, and causes less pollution runoff.  Because the technology is still uncertain, something like that would require a much larger AMC. CGD's working group on advance market commitments estimated that breakthrough pharmaceuticals for the rich world (compounds such as Rogain and Viagra) typically were motivated by a potential market of $3 billion or more.
Of course, $3 billion is a lot of money. Then again, it's just a fraction of the $16 billion that Mark Zuckerberg picked up this month from the Facebook IPO.  Thinking out loud, I propose at the end of the interview that Zuckerberg pledge $3 billion for an AMC for a breakthrough fertilizer.
If it works, his generosity will be remembered long after Facebook has been superseded by the next new thing, much like Alfred Nobel is much better remembered for the Peace Prize than for inventing dynamite. And if it fails, Zuckerberg will still have the $3 billion to do something else. Here's hoping Mark is listening!
Podcast: Play in new window | Download
Republished with permission from the Center for Global Development. View original article.