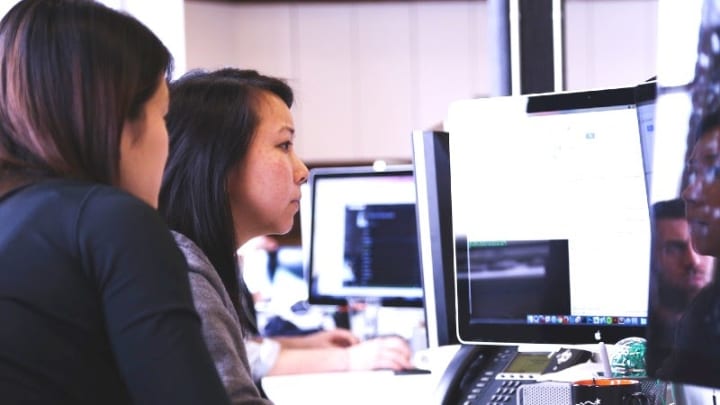 The COVID-19 crisis, and its disproportionate effect on women and girls, has elevated the critical role that reliable and timely data — and gender data specifically — can play in facilitating an equitable and effective pandemic response.
To support this, Facebook prepares and shares privacy-preserving gender data about humanitarian and global development issues — like sex-disaggregated population estimates and information on the pandemic's impact on women-owned small businesses — for humanitarian groups, researchers, nongovernmental organizations, and others to use to inform their programs.
Collaborations like these — between tech companies and social-impact groups — are key to unlocking the full potential of gender data. Here are six things we've learned at Facebook's Project 17 team, which works with partners to drive progress toward the Sustainable Development Goals, on how to meaningfully advance gender data together.
1. Start with the question you're trying to answer
Gender Data Series: Mitigating the impact of COVID-19 on women and girls
The COVID-19 outbreak has uncovered pressure points impacting women and girls across an array of key issues, including a rise of gender-based violence, reduced capacity to earn a living, increased risks faced by female health workers on the front line of the fight, and limited access to sexual and reproductive health services.
Devex and Facebook have launched a series of 10 practical virtual events to create a better understanding of the gender-related issues highlighted by the current pandemic and to share important lessons learned about how data can help inform better responses to the current crisis.
Gender data gaps pervade almost every aspect of the SDGs, and they're no stranger to the work of NGOs, researchers, and humanitarian groups. To make the most of a collaboration with tech companies like Facebook, spend meaningful time to understand the questions you have and what specific actions you could take if you had the gender data to answer them. Often, this also means carefully crafting a right-sized problem statement.
With that clarity, review our available datasets, like our sex-disaggregated population estimates, to explore how our gender data can help answer your question. We're also happy to hear what other datasets could be useful.
It might also be helpful to evaluate the usefulness of any existing data that you might layer against our data. Tools such as the Digital Data Inventory and the Responsible Data Maturity Model can help your organization prepare both before and while engaging with the tech sector to collaborate on the use of gender data.
2. Share your on-the-ground impact with tech partners
Sharing privacy-preserved gender data with NGOs and researchers is just one step in a complex path toward achieving gender equality — and that impact can take years to materialize. Many of these organizations are reporting that impact to funders or donors, but consider sharing evidence of that impact with us as well.
For instance, our public datasets on online open-data portal Humanitarian Data Exchange have a link to contact our publishers for people to let us know how they've used the data. This helps us to continue investing in unlocking these insights.
Clear, compelling use cases are one example of a format to share this impact with us. And as we continue to track our own impact on the SDGs, we're particularly eager to see how this data is used to achieve measurable, on-the-ground impact that aligns with specific SDG indicators.
3. Help us work with groups that reflect the communities they serve
Our team cares about gender data because it can help drive gender equality in policies and programs. But we can play a more active role in collaborating with partners who reflect the communities they serve.
Are we partnering with NGOs with diverse leadership, including women-led organizations? How are we engaging experts from different backgrounds and minority groups? Are we learning from and listening to the people who are most proximate to the problems they are trying to solve?
We should also be doing more to support organizations with lower data-analysis capacity, like under-resourced but high-impact front-line women's rights groups. Our partnership with TechChange on a new, free Gender Data 101 online course is an example of one way to do this, but we count on guidance and direction from our global development partners to ensure we're practicing what we preach.
Get development's most important headlines in your inbox every day.
Thanks for subscribing!
4. View us as partners whose unique contributions might not only be funding
Within the tech industry, teams that are specifically dedicated to advancing gender equality, sustainable development, or global impact are eager to forge genuine partnerships that leverage our unique, respective capabilities and deliver real value — and this may not necessarily be financial resources.
For example, Amazon offers its machine-learning infrastructure to support global impact computing, while Google provides ad credit or mentorship for "AI for Social Good" projects. At Facebook, we believe one of our most valuable contributions to achieving gender equality is in the form of privacy-preserving datasets that fill gender data gaps, like those shared by our Data for Good team. Communities like the Good Tech Fest are a great place to learn about tech companies' "super data powers" and how they might support your organization's work.
5. Help us be additive, not redundant, to existing efforts
Like others in the global development space, the tech sector is increasingly appreciating the value of coordinating our efforts to advance gender equality. Initiatives like 2030Vision represent good progress in this regard, which helps us coordinate with other tech actors to advance gender equality.
But more can be done with your help — particularly when it comes to aligning with public sector investments or alliances, like the new Digital Public Goods Alliance. We count on you, as gender equality and sustainable development experts, to let us know who should be in the room and what existing efforts we should plug into, rather than working in isolation and in silos.
6. Ask us about your privacy concerns
There are always inherent risks when collecting or sharing data, especially when it potentially involves personally identifying information like gender. Preserving privacy and protecting anonymity is at the forefront of our approach to sharing data with NGOs and researchers, and we understand that we still have work to do to build the trust and confidence of the global community in this regard. We're committed to being transparent about our privacy preservation efforts, and hearing your concerns is a key part of ensuring we're addressing the right issues.
As we explore ways to mitigate the impact of the coronavirus on women and girls, it's imperative that we collaborate effectively to unleash the full potential of gender data.
While these strategies reflect our experience at Facebook, each company has its own culture and context. So while it's far from an authoritative blueprint, these six ideas represent a sliver of the ever-evolving approaches to nurturing collaborations between global development organizations and the technology sector. We're also interested in learning from everyone in this space, so please share your experiences and tips for effective collaboration with the tech sector in the comments below.