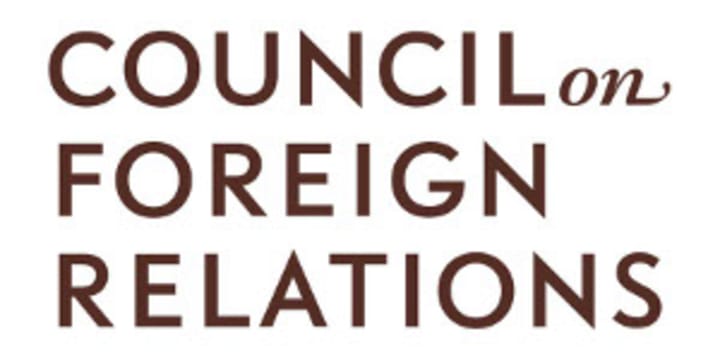 EDITOR'S NOTE: The world meets the first Millennium Development Goal, with time to spare. But Council on Foreign Relations senior fellow Isobel Coleman notes some caveats in this article in her Democracy in Development blog.
The World Bank recently released updated estimates of poverty around the world. Overall, the news is good, as reflected in headlines from the likes of The Economist ("A Fall to Cheer") and a Financial Times blog ("Poverty Falling Everywhere"). Between 2005 and 2008 (the year of the update's main estimates), the percentage of people living in extreme poverty—below $1.25 per day in purchasing power parity (PPP) terms—fell in all six developing regions, the first worldwide drop since 1981. Moreover, according to partial estimates for 2010, global poverty that year was half the level in 1990. This means that the first Millennium Development Goal, halving poverty between 1990 and 2015, has been reached with time to spare. (The MDGs were adopted in 2000, but the baseline for change was 1990.)
The World Bank's new numbers reveal many heartening trends. For example: 
In China, extreme poverty fell by 15 percent in rural areas (from 26 percent in 2005 to 22 percent in 2008) and by 48 percent in urban areas (from 1.7 to 0.9 percent). Rural poverty was 94 percent and urban poverty 44 percent in 1981, illustrating the country's astounding progress. 

In India, rural extreme poverty fell by 22 percent (from 44 percent in 2004 to 34 percent in 2010), with urban extreme poverty falling by 20 percent (from 36 to 29 percent). This is down from 58 percent in rural areas and 48 percent in urban areas in 1983. 

Indonesia reduced rural extreme poverty by 37 percent (from 24 percent in 2008 to 15 percent in 2011). Urban extreme poverty fell by 19 percent (from 22 to 17 percent). In 1984, the rural rate was 65 percent and the urban rate 56 percent, though the impressive overall decline disguises substantial variation in the pace of change over time. 

In Brazil, the overall extreme poverty rate dropped by 29 percent (from 9 percent in 2005 to 6 percent in 2008). It is now less than half the 1981 figure of 14 percent. 

South Africa's extreme poverty rate fell by 21 percent (from 17 percent in 2005 to 14 percent in 2008). This constitutes a 43-percent reduction from the 1993 rate of 24 percent. 

Vietnam lowered extreme poverty by 21 percent (from 21 percent in 2006 to 17 percent in 2008). This is the latest step in a massive reduction from 64 percent in 1992.
However, caveats cloud the picture. First, China is responsible for much of the reduction in the actual number of global poor. According to a Bank analysis, 662 million fewer Chinese live in extreme poverty today than did so in 1981. But while the extreme poverty rate outside China has declined over that time, the number of non-Chinese living in extreme poverty has stayed about this same (1.1 billion). The Bank notes, though, that the total number of poor people outside China rose through the 1980s and 1990s before falling since 1999.
Second, the number of people just above the extreme poverty threshold has spiked. According to the Bank, 1.18 billion people lived on between $1.25 and $2.00 per day in 2008 compared to only 648 million in 1981. This represents progress, with millions moving from extreme poverty to a more moderate kind. But it also shows starkly how many still barely get by.
Get development's most important headlines in your inbox every day.
Thanks for subscribing!
A 2011 paper by Martin Ravallion, who heads the Bank's Development Research Group, provides some interesting context on the poverty reduction achieved by Brazil, China, and India. Brazil has reduced poverty mainly through redistribution, not growth. With GDP increases averaging just 1.3 percent per year from 1993 to 2005, Brazil has relied on cash transfer programs such as Bolsa Familia to reduce its notorious inequality and fight poverty. In China and India, by contrast, stronger GDP expansion has driven poverty reduction, but inequality has increased in both countries, especially China. This has diminished the growth's poverty-fighting power.
An article by Laurence Chandy and Homi Kharas of the Brookings Institution also raises questions about the Bank's latest numbers. It cites a shortage of recent household income and consumption surveys in Africa, contradictions between different ways of calculating poverty in India, and faulty PPP calculations for China. Despite these doubts, the Bank's findings are directionally correct: poverty has declined markedly around the world. But the numbers—and the questions surrounding them—leave no doubt that global poverty remains an urgent concern.
Republished with permission from the Council on Foreign Relations. View original article.