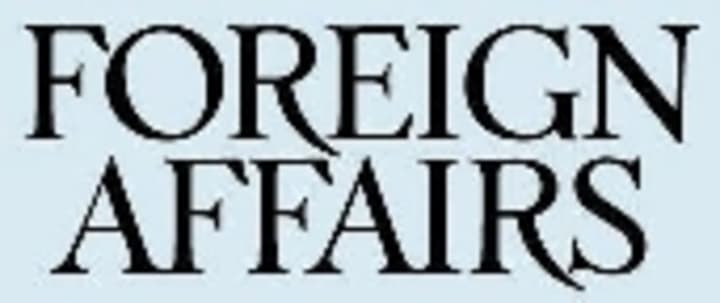 EDITOR'S NOTE: Elevating the relationship between China and the United States may not be possible due to mismatched interests and values, Elizabeth C. Economy and Adam Segal argue. Both work at the Council Foreign Relations, Economy as C.V. Starr senior fellow and director of Asia studies and Segal as Maurice R. Greenberg senior fellow for China studies. For the full article, please visit the Foreign Affairs magazine's Web site. A few excerpts:
Henry Kissinger has called for the U.S.-Chinese relationship to be "taken to a new level" and Zbigniew Brzezinski has advocated the development of a G-2, a group of two comprising China and the United States that could address the international financial crisis, tackle climate change, limit the proliferation of weapons of mass destruction, and maybe even help resolve the Israeli-Palestinian conflict.
Calling on the United States and China to do more together has an undeniable logic. Both Washington and Beijing are destined to fail if they attempt to confront the world's problems alone, and the current bilateral relationship is not getting the job done. Real coordination on trade and currency reform remains stunted, both sides lag behind the rest of the world in addressing climate change, and meaningful partnership on global challenges-from food safety to nuclear proliferation-is limited.
But elevating the bilateral relationship is not the solution. It will raise expectations for a level of partnership that cannot be met and exacerbate the very real diªerences that still exist between Washington and Beijing. The current lack of U.S.-Chinese cooperation does not stem from a failure on Washington's part to recognize how much China matters, nor is it the result of leaders ignoring the bilateral relationship. It derives from mismatched interests, values, and capabilities.
The good news is that the United States and China do share some fundamental foreign policy goals: kickstarting economic growth and maintaining an open global economy, maintaining peace and stability in East Asia, and halting climate change.
Recognition of China's importance, however, cannot paper over the difficulties the two countries have faced-and will continue to face-as they try to convert shared strategic goals into concrete cooperation. Even after 30 years of engagement, the United States and China still disagree about how the world should work.
The great stall
A significant obstacle to effective U.S.-Chinese cooperation is the dramatically different view of sovereignty, sanctions, and the use of force that each country brings to the table. Beijing's need for resources and export markets, along with its oft-repeated mantra of not mixing business with politics, clashes with the West's efforts to prevent human rights abuses and improve governance in the developing world.
Although Washington and Beijing share some common interests in Darfur, Myanmar, and other regions in which serious human rights violations are occurring, their opposing perspectives on sovereignty and humanitarian intervention lead to very different policy prescriptions.
A lack of transparency has also been a consistent barrier to improving the bilateral military relationship, which has consisted of high-level discussions about strategic issues as well as lower-level exchanges and working groups. As the defense scholars Kurt Campbell and Richard Weitz have argued, secrecy makes sense from the Chinese point of view; China is the weaker power and believes that uncertainty about its true capabilities can act as a deterrent.The United States, in contrast, believes transparency on the part of China would help avoid miscalculation and mishaps.Transparency is also critical when dealing with political fallout in the event of mistakes, such as the U.S. bombing of the Chinese embassy in Belgrade in May 1999 or the collision of a U.S. spy plane and a Chinese fighter jet in April 2001. Without such transparency, the United States and China's neighbors are reduced to gauging Beijing's intentions from its capabilities-a problematic proxy.
The economic relationship is also a contentious issue. There are serious differences between what the two countries want and when they want it. Washington insists on currency reform, more open markets, and the protection of intellectual property rights. Beijing, by contrast, generally wants to be left alone to conduct its business as it sees fit or, at the very least, to ensure that Washington does not make things worse for China in the pursuit of its own agenda.
The global economic crisis may well diminish these traditional differences between the trading partners. It has brought into sharp relief the extraordinary level of global economic interdependence, particularly between the United States and China. A stable recovery of the U.S. economy will require continued support from China, and China's future growth will also depend on the involvement of the United States and other nations.
The costs of cooperation
Although the United States needs to coordinate with China to respond to global challenges, elevating the bilateral relationship is more likely to lead to a quagmire, with recriminations flying back and forth, than to a successful partnership. To escape this downward spiral, Washington must solicit the help of the rest of the world. The United States is not alone in recognizing that China affects all the critical issues of the day or in seeking more from China as an emerging global power. Throughout the world, countries are realizing that the issues that currently define their relationships with Beijing cannot simply be negotiated bilaterally.
As a first step, the Obama administration should sit down with Japan, the EU, and other key allies to begin coordinating their policies toward China. Much of what the United States does, or is proposing to do, with China on the environment, human rights, and food and product safety is also being discussed or undertaken by Canada, the EU, Japan, and other states in Asia.Yet there is presently no coordination, which means these simultaneous efforts will be inefficient and may work at cross-purposes.
Get development's most important headlines in your inbox every day.
Thanks for subscribing!
Despite insistent calls for a bilateral U.S.-Chinese effort to address climate change, cooperation would be managed best by involving other nations.The United States and China are the two largest emitters of carbon dioxide, and each is using the other as an excuse for inaction. China is currently calling for all the advanced industrialized nations to devote one percent of their GDPs to a climate fund for developing countries-a mechanism that would subsidize the transfer of clean energy technologies to Beijing. The United States simply does not have the financial resources available to respond to this challenge. Meanwhile, Japan is pursuing a different tack and has already started to provide development assistance to China for clean-energy projects thanks to its highly sophisticated public-private partnerships that provide government financing for privately held Japanese technology companies. Beijing and Tokyo are moving ahead with technical cooperation and demonstration projects to capture and store carbon, enhance energy efficiency, and exploit renewable energy resources.
It makes sense for the United States to duplicate some of these efforts.After all, China is a large country, and there will always be unmet demand. In addition, the United States has a comparative advantage when it comes to training Chinese officials, monitoring greenhouse gas emissions, and designing some clean-energy technologies. But Washington does not want to undermine European and Japanese efforts by competing to cooperate with China.
There is a similar lack of capacity for the enforcement of food- and product-safety initiatives. The U.S. Food and Drug Administration opened three offices in China with a total staff of 13 people-an admirable beginning but far from sufficient. At the same time, the EU and the Association of Southeast Asian Nations (ASEAN) are running their own food-safety programs with China, and Japan and South Korea have begun negotiations with China on the topic.
As the global economic crisis deepens, trade will become an area ripe for multilateralism. For much of the last decade, while China ran up large trade surpluses with the United States and Europe, its overall trade was fairly balanced-with a total annual surplus fluctuating between one and two percent of GDP. It began rising in 2005, and by 2008 China's global trade surplus had exploded, reaching approximately 8.5 percent of GDP. Because other countries are now suffering from similar trade imbalances with China, the United States has the opportunity to work with China's other trading partners to push China to continue to revalue its currency, reduce its export subsidies, and open its domestic market. If approached multilaterally, these demands could be framed in the context of global, rather than bilateral, imbalances.
Regional security could also benefit from greater U.S.-Chinese cooperation and from the expansion of multilateral security exchanges. China currently participates in ASEAN's security discussions and has undertaken some training and military exchanges with several of the United States' allies in Asia. A more robust cooperation effort on the part of Japan, South Korea, the United States, and other maritime countries in the region would help define the basic ground rules as China's military operates farther and farther away from the mainland.
Finally, Washington will need to look beyond its traditional international allies to help enhance its leverage over Beijing. China often ignores calls from the United States and Europe for political reform and a more activist foreign policy, yet it expends considerable energy positioning itself as a leader of the developing world.
Beyond dialogue
Expanding all these partnerships will require Washington to change its behavior, too. Inconsistency between rhetoric and action undermines U.S. legitimacy, both with China and with much of the rest of the world. Many throughout the world want to see Washington live by the same rules it is pushing China to adopt. The transparency and accountability the United States demands of China and advocates within the global financial system must be implemented at home first.
Other countries will need to step up, too. The EU countries have been unable to forge a consistent policy toward China, with the member states divided over the issue of Tibet and over the wisdom of lifting the arms embargo on Beijing, which was imposed after the 1989 Tiananmen Square massacre and seems an anachronism to some. The situation looks even worse in Japan,which is suffering from an economic recession and political paralysis. Yet U.S.-Japanese cooperation on China over issues such as climate change, naval security, and product safety should resonate well with the Japanese leadership.
The year 2009 marks 30 years since the normalization of relations between the United States and China. Three decades of peace and stability in U.S.-Chinese relations should be celebrated. Further elevating the bilateral relationship, however, without addressing the very real differences in values and enforcement capacities between the two countries will lead nowhere-except to the creation of more empty frameworks for dialogues and never-ending dialogues to establish more frameworks. The time has come to acknowledge that although working with China sounds easy, it is not. If the United States wants to move its relationship with China forward for the next 30 years, it needs the rest of the world, not just China, on board.