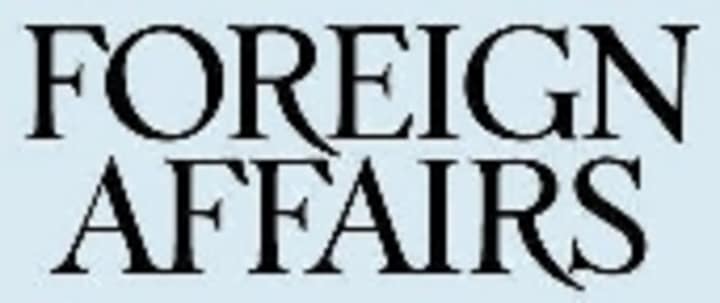 EDITOR'S NOTE: Overcoming gender disparities and empowering women are not only good for international development but good for business as well, writes Isobel Coleman, director of the Council on Foreign Relations' program on women and foreign policy. A few excerpts:
Over the last several decades, it has become accepted wisdom that improving the status of women is one of the most critical levers of international development. When women are educated and can earn and control income, a number of good results follow: infant mortality declines, child health and nutrition improve, agricultural productivity rises, population growth slows, economies expand, and cycles of poverty are broken.
But the challenges remain dauntingly large. In the Middle East, South Asia, and sub-Saharan Africa, in particular, large and persistent gender gaps in access to education, health care, technology, and income – plus a lack of basic rights and pervasive violence against women – keep women from being fully productive members of society. Entrenched gender discrimination remains a defining characteristic of life for the majority of the world's bottom two billion people, helping sustain the gulf between the most destitute and everyone else who shares this planet.
Narrowing that gulf demands more than the interest of the foreign aid and human rights communities, which, to date, have carried out the heavy lifting of women's empowerment in developing countries, funding projects such as schools for girls and microfinance for female entrepreneurs. It requires the involvement of the world's largest companies. Not only does the global private sector have vastly more money than governments and nongovernmental organizations, but it can wield significant leverage with its powerful brands and by extending promises of investment and employment. Some companies already promote initiatives focused on women as part of their corporate social-responsibility programs – in other words, to burnish their images as good corporate citizens. But the truly transformative shift – both for global corporations and for women worldwide – will occur when companies understand that empowering women in developing economies affects their bottom lines.
The majority of global population growth in the coming decades will occur in those countries where gender disparities are the greatest and where conservative religious traditions and tribal customs work against women's rights. As multinational corporations search for growth in the developing world, they are beginning to realize that women's disempowerment causes staggering and deeply pernicious losses in productivity, economic activity, and human capital. Just as many corporations have found that adopting environmentally sensitive business practices is not only good public relations but also good business, companies that embrace female empowerment will see their labor forces become more productive, the quality of their global supply chains improve, and their customer bases expand. They will also help drive what could be the greatest cultural shift of the twenty-first century.
The five-point plan
Five principles should guide the efforts of those corporations that are just now beginning to consider women's empowerment as a strategic aspect of their emerging market operations.
Get development's most important headlines in your inbox every day.
Thanks for subscribing!
First, success must be defined and measured appropriately. Success cannot be reduced to the types of metrics now familiar in Western corporate suites, such as how many women are in senior management positions. Instead, corporations must track the most basic information about their female employees, suppliers, and customers in emerging markets.
Second, although donating money to women's empowerment initiatives is a good start, incorporating such objectives into actual business practices is even better. Bringing female farmers into the global supply chain probably has the most potential in this regard.
Third, companies should concentrate on providing skills and resources to female entrepreneurs and business leaders.
Fourth, even though companies are understandably wary of being associated with controversy, they cannot deny that they have an interest in the outcome of conflicts taking place over the role of women in many developing countries.
Fifth, corporations should not try to reinvent methods that have already been perfected by others simply to appear innovative and committed. Instead, they should look to partner with the many excellent nonprofit organizations that have been working on issues of women's empowerment for decades.
Closing the gender gap and improving women's rights in the Middle East, South Asia, and sub-Saharan Africa may take many generations, but the benefits will be huge – not only for the individual women and their families but also for global markets. As companies seek new sources of revenue in emerging economies, they will find that gender disparities pose an obstacle to doing business. The sooner the private sector works to overcome gender inequality, the better of the world – and companies' own bottom lines – will be.
Re-published with permission by Foreign Affairs. Visit the original article.