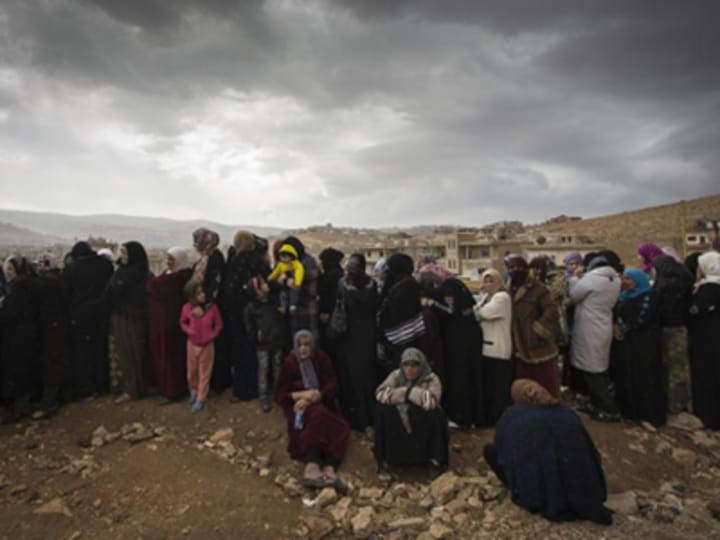 International organizations are hoping that donor contributions to their Syrian operations will pick up in the coming months, after experiencing a low in November in the wake of the Typhoon Haiyan response in the Philippines.
The optimism comes as the aid community prepares this week for the launch of its 2014 funding appeal for Syria, which is expected to be followed by another pledging conference next month in Kuwait.
"We are hopeful that funding will return to previous levels," Caroline Hurford, World Food Program donor visibility coordinator, told Devex.
Donations have been fewer last month as per colleagues in charge of tracking donations to their Syrian appeal, although she did not cite any concrete figures. Hurford thinks "this could mean that governments have been directing their end-of-year funding to the Philippine emergency instead of to Syria."
The official did not elaborate on how and if this shift in donor priority affected the U.N. agency's operations, which is one of the largest in the region.
WFP spends an estimated $40 million a week for the Syrian crisis alone, but with a stretched budget, as the organization was forced to take a more targeted strategy that meant easing assistance to some refugees that it deemed not as vulnerable as others.
Get development's most important headlines in your inbox every day.
Thanks for subscribing!
The United Nations, which spearheads the annual appeal, has yet to reveal how much it plans to request donors for 2014, although it's possible this would be larger than the previous year as aid groups gear toward long-term strategies.
Aid groups initially appealed only for $1.5 billion in 2013, but by June they revised the appeal to $4.3 billion to deal with the worsening crisis in Syria.
To date, however, they have received only $2.76 billion or 63 percent of the total amount requested, which includes both the Syria Humanitarian Response Plan and the Syria Regional Refugee Response Plan.
Read more development aid news online, and subscribe to The Development Newswire to receive top international development headlines from the world's leading donors, news sources and opinion leaders — emailed to you FREE every business day.
See more: