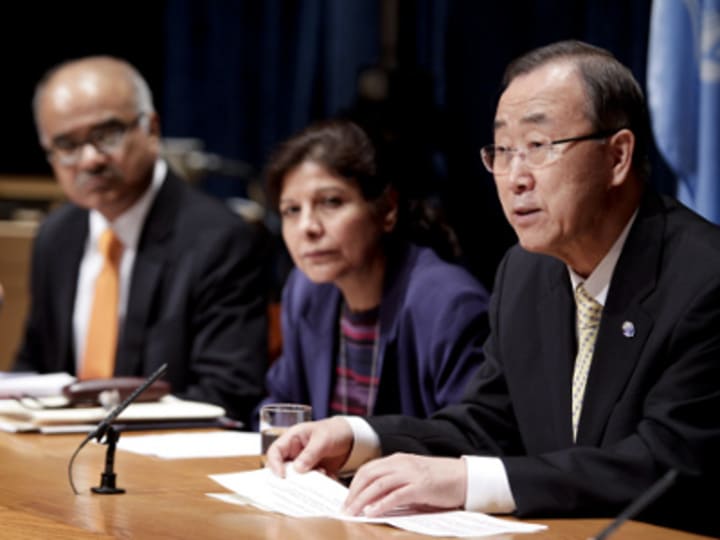 Is it time for the international community to tap more funding from alternative sources of development finance?
A new U.N. report says official development assistance from traditional donors in 2011 amounted to $133 billion — $167 billion short of an expected $300 billion that would have been delivered had donors kept their commitments to provide an amount equivalent to 0.7 percent of their gross national income as foreign aid. Because of the global economic crisis, 16 member countries of the Development Assistance Committee of the Organization for Economic Cooperation and Development reduced aid spending in 2011. This trend, the report's authors fear, might continue in the next three years for similar reasons.
While some countries like Sweden plan to increase their ODA in the coming year, several donor countries are forecast to cut their aid budgets.
The MDG gap task force report, "The Global Partnership for Development: Making Rhetoric a Reality," recognizes the potential of non-DAC donor contributions, philanthropists and innovative finance in filling the difference. Non-DAC donors that report to the OECD contributed $7.2 billion in development aid in 2010. Estimated donations from philanthropic organizations, meanwhile, range from $30.6 billion to $56 billion in the same year, according to the report.
Innovative sources of financing are also gaining traction. Taxes on carbon emissions from aviation fuel in Norway have been earmarked for UNITAID, an international facility that increases countries' access to treatment for HIV, AIDS, tuberculosis and malaria.
Get development's most important headlines in your inbox every day.
Thanks for subscribing!
The report does recognize that in terms of scale, contributions from alternative development financing sources are not yet comparable with traditional donors' ODA. Aligning these contributions to a country's development priorities is a challenge as well, due in part to a lack of an official platform to track them.
But with growing unpredictability of aid from traditional donors, there is heightened awareness within the development community of the need to mobilize alternative sources of financing — not just for the sake of the MDGs, but also for future development goals.
What other sources of alternative development financing could the international community tap to help meet Millennium Development Goals? Share your thoughts by leaving a comment below.
Read more development aid news online, and subscribe to The Development Newswire to receive top international development headlines from the world's leading donors, news sources and opinion leaders — emailed to you FREE every business day.