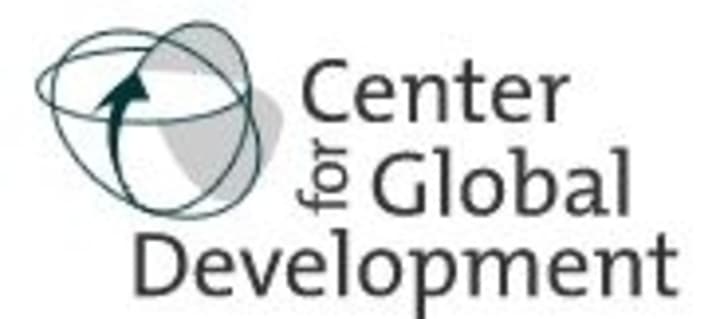 EDITOR'S NOTE: The United States would have to provide $100 billion in official development assistance if it formally adopted the global target of spending 0.7 percent of the gross national income for aid; that amount would exceed the combined ODA of all the member countries of the Organization for Economic Cooperation and Development's Development Assistance Committee, says Jake Grover, research assistant at the Rethinking U.S. Foreign Assistance initiative at the Center for Global Development. But instead of clamoring for an increase in aid spending, the focus should be on increasing the effectiveness of current levels of assistance, he adds.
The Rethink team has a new addition – research assistant Jake Grover – who joins us from the Bureau of Labor Statistics. Jake will be teaming with Casey Dunning to support Rethink's continuing analysis of U.S. aid programs and all things reform-related. Jake has provided the following answer to the question of just what 0.7% would look like for the U.S. aid budget.
At the G8 Summit in Deauville, UK Prime Minister David Cameron made the following statement:  "Britain will keep its promises and I was tough in urging my counterparts to do the same…I don't believe 0.7% of our gross national income is too high a price to pay in terms of saving lives of the poorest people in the poorest countries."  0.7% has long been the gold standard for aid targets, but why?  More importantly, what would such a sum amount to for the U.S., and what would be the implications of such an increase?
Michael Clemens and Todd Moss have previously argued that 0.7% is not only arbitrary and a backwards way to decide aid levels, but has also historically been a lobbying tool to increase U.S. foreign assistance.  It originated in the 1950s as a 1% target for capital flows set by the World Council of Churches and was later justified by academics using the badly outdated Harrod-Domar growth model.  This morphed into a call for 0.7% of GNI to be spent on aid in the 1960s and was picked up by the UN in 1964, endorsed by the Pearson Commission in 1969, and subsequently included in three successive Development Decade resolutions in 1970, 1980, and 1990.  The most high profile declaration of the target came in 2002, however, as a part of the Monterrey Consensus.  Although several countries including France and the UK have formally adopted this target, the U.S. has never done so; but what if they did?
Get development's most important headlines in your inbox every day.
Thanks for subscribing!
According to OECD data, the U.S. disbursed just over $30 billion in ODA in 2010.  With the U.S. economy at about $14.7 trillion in 2010, 0.7% of GNI would be over $100 billion in ODA–a sum greater than the rest of the DAC countries combined.
Setting aside the fact that a tripling of foreign aid is a political non-starter, there would also be myriad other concerns regarding the absorptive capacity of recipients, declining effectiveness, and aid dependency, among others.
Instead of blindly calling for more foreign aid, it would be more beneficial to make current levels of assistance more effective.  In the U.S., this could be done through allowing more flexibility in regulations regarding disbursement channels, untangling the fragmented aid bureaucracy, or budgeting aid dollars for specific purposes and objectives instead of setting a top-line dollar amount then working backwards as Connie Veillette recommends.  Interestingly, the latter set of recommendations is precisely the opposite of calling for a large amount of aid first then deciding how to use it later.
Re-published with permission by the Center for Global Development. Visit the original article.