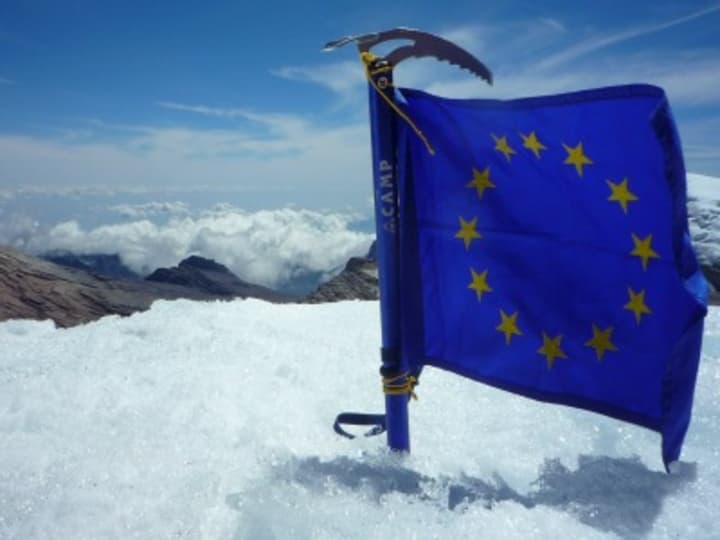 EuropeAid contracts come in various sizes and durations. They can be as short as a month for several hundred euros, or span years valued in the tens of millions of euros.
They also come in different forms — works, supplies and services — with each having its own procurement procedures. These are all spelled out in the so-called Practical Guide on contracting processes for overseas aid projects financed by the European Development Fund and the European Union's general budget.
Of the three, service contracts, which underwrite technical assistance and studies, are the most numerous. In 2011, they account for 2,660 of 3,307, or 80 percent, of EuropeAid contracts, as per the publicly available data set on EuropeAid grantees and contractors. The online database contains details on EU-funded contracts and grants centrally managed by the European Commission, overseen by beneficiary states and jointly managed with international organizations, as well as funding commitments set before the 10th EDF. Note that it includes contracts where the values are not disclosed, though these are minimal — less than a hundred in 2011, for instance.
Based on the value of service contracts, we ranked the top 20 EuropeAid consultancy partners in 2011. The below list also includes the number of service contracts with disclosed values per organization. Visit the Devex Projects database for the latest contracting opportunities with EuropeAid and other donor agencies.
1. IBF International ConsultingHeadquarters: Brussels, BelgiumTotal service contract value: €35.4 million Number of service contracts: 87
2. Hulla & Co. Human DynamicsHeadquarters: Vienna, Austria Total service contract value: €27 millionNumber of service contracts: 13
3. Eptisa Servicios de IngenieriaHeadquarters: Madrid, SpainTotal service contract value: €26.3 millionNumber of service contracts: 12
4. GFA Consulting Group Headquarters: Hamburg, Germany Total service contract value: €25.7 millionNumber of service contracts: 8
5. GOPAHeadquarters: Bad Homburg, GermanyTotal service contract value: €23.5 millionNumber of service contracts: 11
Get development's most important headlines in your inbox every day.
Thanks for subscribing!
6. COWIHeadquarters: Kongens Lyngby, DenmarkTotal service contract value: €21.6 millionNumber of service contracts: 31
7. SofrecoHeadquarters: Clichy, France Total service contract value: €19.3 millionNumber of service contracts: 35
8. TranstecHeadquarters: Brussels, Belgium Total service contract value: €18.7 millionNumber of service contracts: 54
9. ACE International Consultants Headquarters: Madrid, SpainTotal service contract value: €18.2 million Number of service contracts: 58
10. Egis International Headquarters: Guyancourt, FranceTotal service contract value: €17.4 million Number of service contracts: 13
11. Civi Pol ConseilHeadquarters: Paris, FranceTotal service contract value: €17.1 million Number of service contracts: 6
12. Ramboll DanmarkHeadquarters: Copenhagen, DenmarkTotal service contract value: €16.6 millionNumber of service contracts: 1
13. Ecorys Nederland Headquarters: Rotterdam, NetherlandsTotal service contract value: €14.1 millionNumber of service contracts: 33
14. C. Lotti & Associati Headquarters: Rome, ItalyTotal service contract value: €11.8 millionNumber of service contracts: 2
15. AEDES Headquarters: Brussels, BelgiumTotal service contract value: €10.1 millionNumber of service contracts: 13
16. Business & Strategies in EuropeHeadquarters: Brussels, BelgiumTotal service contract value: €9.4 millionNumber of service contracts: 58
17. ParticipHeadquarters: Freiburg, GermanyTotal service contract value: €8.5 millionNumber of service contracts: 63
18. European ProfilesHeadquarters: Athens, GreeceTotal service contract value: 8.2 millionNumber of service contracts: 3
19. SAFEGE Headquarters: Nanterre, FranceTotal service contract value: €8 millionNumber of service contracts: 18
20. GrontmijHeadquarters: De Bilt, netherlands Total service contract value: €7.9 millionNumber of service contracts: 17