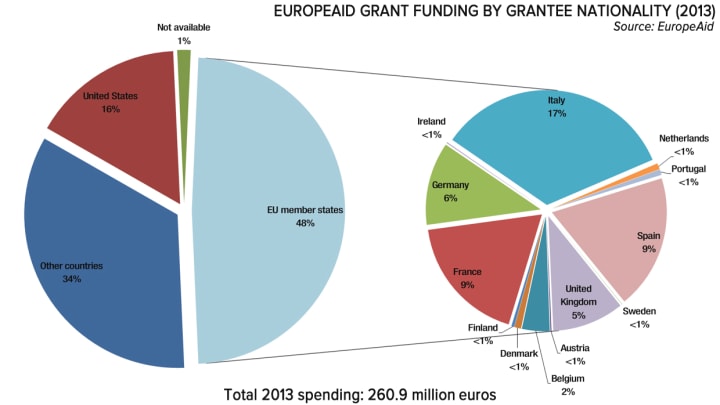 The single-biggest multilateral aid donor, the European Commission awarded 260.9 million euros ($337.4 million) in grants last year through its development arm, EuropeAid. While that figure is up 12 percent from 2012, EuropeAid grant funding continues to be dwarfed by its much larger contract portfolio, which Devex analyzed last week.
As in the case of its contract portfolio, the lion's share of EuropeAid grants awarded in 2013 — both in terms of number and value — was awarded to firms from EU member states. These groups claimed 147 of the 317 grants awarded that year, as well as 48 percent of total grant funding. The average size of a EuropeAid grant in 2013 was 823,150 euros, well below the 6.1 million euro average contract size from the agency.
Get development's most important headlines in your inbox every day.
Thanks for subscribing!
This article is for Devex Members