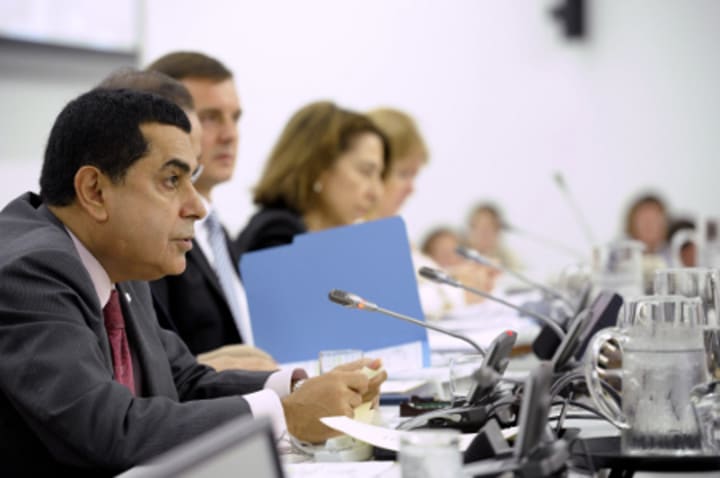 There's no question: Policy coherence and better coordination are essential to development. But how to achieve this in today's changing development landscape remains up for discussion.
Outlining concrete suggestions to make this happen was a task taken on by more than 500 delegates to the Development Cooperation Forum convened July 6-7 by the U.N. Economic and Social Council in New York, USA. The biennial forum takes place this year just two weeks after the U.N. Conference on Sustainable Development, which, among others, highlighted the importance of partnerships to sustainable development goals.
Ideas that came up during the forums' informal and interactive dialogues include a number of familiar proposals already making rounds in the development community: to establish new sources of development finance, end aid dependency, promote mutual accountability, and move beyond aid approaches to cover technology transfer, investments and capacity building.
Representatives from developing countries, meanwhile, also stressed the continued importance of official development assistance despite new cooperation modalities. Aid, they suggested, cannot be replaced by such new approaches like South-South cooperation.
Get development's most important headlines in your inbox every day.
Thanks for subscribing!
Further, developing countries pressed the case for more aid to be channeled through government systems instead of civil society groups and the private sector. Governments after all are the implementers of national development plans, some of the participants argued, according to a news release from the U.N. Conference on Trade and Development.
These and other recommendations are set to be summarized by ECOSOC President Milos Koterec in a document to be distributed as a guideline to decision makers and development cooperation practitioners.
Read more development aid news online, and subscribe to The Development Newswire to receive top international development headlines from the world's leading donors, news sources and opinion leaders — emailed to you FREE every business day.