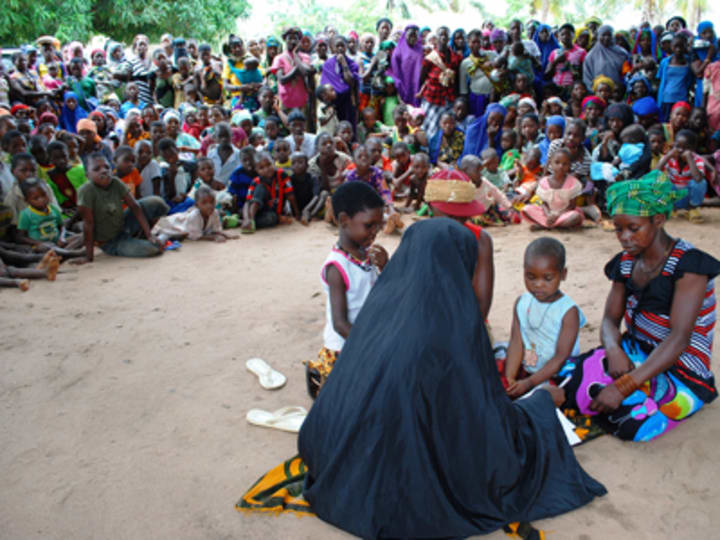 The U.S. Agency for International Development has a new strategy for defining its agency-wide approach to key development issues like urbanization and biodiversity: crowdsourcing ideas from the public.
A public comment period informed USAID's new urban policy that is being launched on Thursday at The Atlantic Council, and officials say open dialogue and exchange is a sign of things to come for future U.S. development policies. Agency leaders hope the public input they've combed through — and partially incorporated into the final document — will help provide more focus for an agency that has seen its attention to urban development problems lag in recent decades, but now operates in a world that has reached an urban "tipping point."
"The bottom line is that all the trends are pointing to urbanization being an increasingly important, significant phenomenon across the world and in the places where we work," Steve Feldstein, director of USAID's policy office, told Devex ahead of the launch.
Feldstein added that while people are quick to point to Asian "mega-cities" when they think of urbanization, it is the growth of metropolitan areas in places like sub-Saharan Africa "where the majority of our funding either is, or is going" that has demanded USAID's renewed attention to urban development problems.
While the policy — Sustainable Service Delivery in an Increasingly Urbanized World — provides an agency-wide vision for city-focused development programming, it lacks specific funding or programming commitments by which to judge how fully USAID will evolve into the urban sphere as the global proportion of city dwellers continues to rise.
'Champion missions'
Agency officials described the policy as "demand-driven," and said decisions to engage in urban development programs would be made at the individual mission level.
"We're looking at this as a starting point that is undertaken by certain "champion missions" on more of a case by case basis," said Feldstein.
Some of those "champion missions" — among them the Philippines and Mozambique — are already far along in working with municipal leaders and pushing urban development programs, according to agency officials who believe that working more in cities and in tune with municipal leaders will help USAID push an Obama-era development mandate and a core focus of Administrator Rajiv Shah's "USAID Forward" reform agenda: more local partnerships.
"This is a really unique opportunity to focus in on local solutions," explained Charles North, senior deputy assistant administrator at the agency. "Whether it's the cities' government or community groups … there could be whole new opportunities there for us to build on that expertise and strengthen their ability to carry forth."
Get development's most important headlines in your inbox every day.
Thanks for subscribing!
The "local solutions" rhetoric has gotten mixed reactions from USAID's existing implementing partners in the U.S. government contracting community, among others. Some are concerned about how the agency proposes to prepare a host of local organizations for the hefty demands of U.S. bureaucratic procedure and documentation, while ensuring sufficient oversight of how they spend U.S. assistance money.
Dealing with complexity
USAID does not expect a policy guidance document for cities will conflict with the agency's country-driven planning process, coordinated at the national level and based on the Country Development Cooperation Strategy.
Conflict between national and municipal leaders or between various government ministries over who should receive development assistance to fund their programs is "the nature of doing development work' and "a constant issue" for USAID, said North.
Still, a renewed focus on city programs presents unique challenges for an agency largely built on "traditional, rural agrarian work." USAID has decades of experience engaging local leaders in rural communities and an evidence base for fostering participation in programs.
"In an urban setting, how do you figure out who that urban elder is or if there's even an elder? Is it some other kind of leadership structure?" said North. "There is a complexity aspect to it that you need to take into account."
USAID will have to confront that complexity if the agency wants get gain traction on a central Obama administration goal: eradicating extreme poverty. Without tackling urban poverty and building programs that address urban slum issues, the agency will surely struggle to execute on the president's extreme poverty directive.
The new policy offers a convenient pathway for USAID to broaden its role within that administration effort, which has been reinforced by similar goal-statements from the World Bank and others.
The focus on urban issues "nicely dovetails with that agenda," noted Feldstein. "I wouldn't claim that the urban policy encapsulates the extreme poverty agenda, but I would say it is a key part of approaching the extreme poverty goals that we're working towards," he added.
Read more development aid news online, and subscribe to The Development Newswire to receive top international development headlines from the world's leading donors, news sources and opinion leaders — emailed to you FREE every business day.