EDITOR'S NOTE: There are good and bad news for those following the progress of the Obama administration in staffing the U.S. Agency for International Development's management team, according to Sarah Jane Staats and Todd Moss of the Center for Global Development. U.S. President Barack Obama has nominated more people to help Rajiv Shah oversee USAID, but not one of them has been confirmed.
Last week we said USAID administrator Raj Shah couldn't captain his own ship without a crew of Senate-confirmed leaders. Good news: the administration has since nominated a deputy administrator and assistant administrator for democracy, conflict, and humanitarian assistance; so four of the twelve subsequent appointees have been named.  Bad news: zero have been confirmed. Check out our USAID Staffer Tracker below for more detail. We'll keep it updated.
Get development's most important headlines in your inbox every day.
Thanks for subscribing!
USAID Positions Pending Presidential Nomination and Senate Confirmation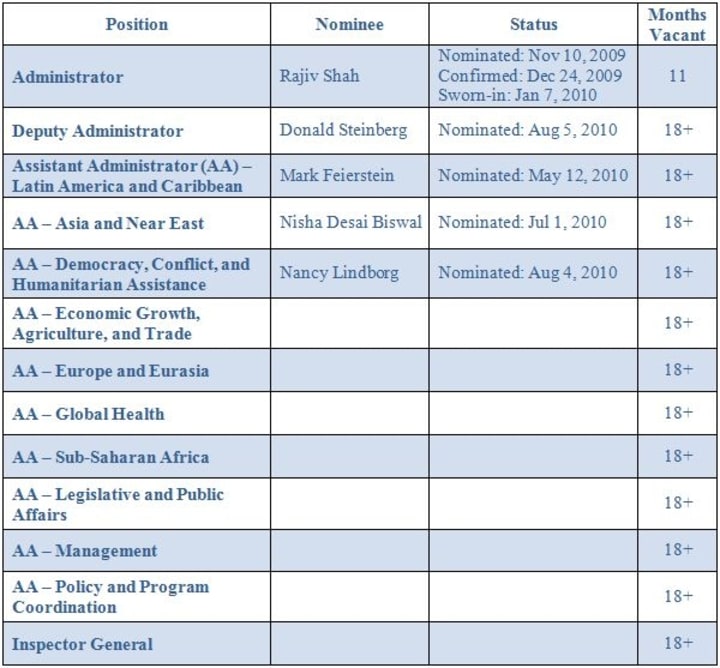 Re-published with permission by the Center for Global Development. Visit the original article.