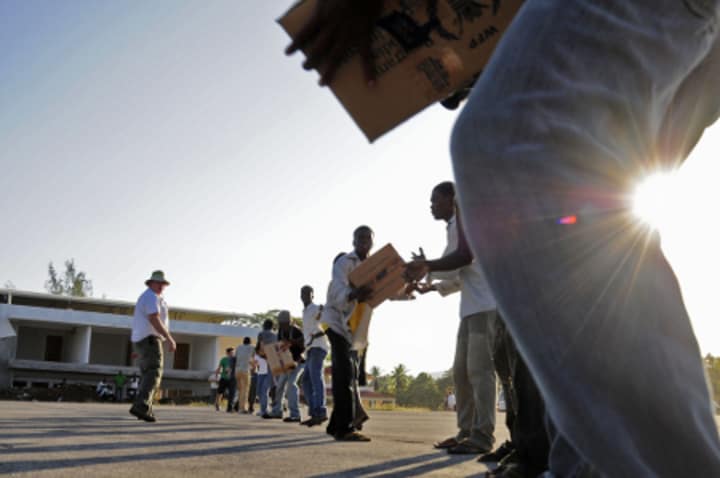 Food security. Jobs. The Arab Spring. These topics have dominated international headlines this year. And they will continue to do so.
That's why we're looking for the most innovative ways to tackle these challenges. Send us an essay on these and other hot-button issues in the coming weeks, and it may be included alongside some of the leading global thinkers in an essay collection by the U.S. Agency for International Development, to be published next May.
USAID will choose up to five essays from Devex members on topics such as democracy, climate change, technology, security and economic development.
>> Check out the rules of participation
In a way, this essay competition is part of a paradigm shift within the aid community. The new mantra: inclusion and innovation. Over the past year, civil society gained unprecedented power at the U.N. Committee on World Food Security, and it has negotiated ferociously – and with some success – at high-level gatherings in Busan, Durban and elsewhere. Traditional donors are lining up to partner with the private sector and learn from local nonprofits. Global leaders from Bill Gates to USAID Administrator Rajiv Shah use Twitter and other social media platforms to crowd-source.
Get development's most important headlines in your inbox every day.
Thanks for subscribing!
Devex itself is wrapping up a monthlong campaign with the United Nations Foundation called Busannovate: Making the Money go Further. Our goal was to create buzz around innovative financing for development and feature some of your best ideas on how to increase aid effectiveness using new funding models and technology.
In the scheme of things, you might argue, Busannovate – like USAID's essay contest – may not make much of a difference. But the truth is, decision makers are taking notice. So, please share your ideas and expertise – whether it is in a Facebook message, a comment on one of our news stories or a guest submission for USAID's "Frontiers in Development" publication.
Together, we are shaping international development in the 21st century.
Read last week's Development Buzz.