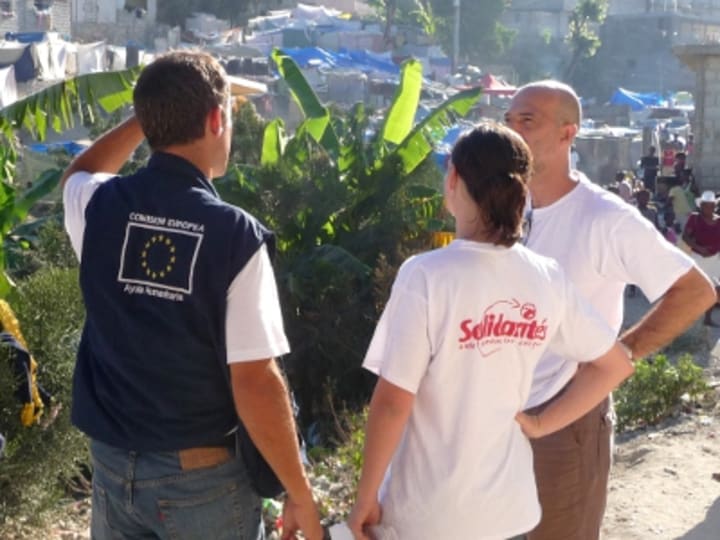 The European Commission announced Friday, Dec. 16, its Worldwide Decision on Humanitarian Aid, which will serve as the operational strategy framework for 2012's €640 million ($834 million) relief budget. Under the framework, the commission will be financing "humanitarian interventions in 36 countries or regions." And based on the results of a needs assessment, 52 percent of the aid budget will be allocated for sub-Saharan Africa.
"One of the biggest crises already looming on the horizon is the food emergency in the Sahel, where 300.000 children already die from malnutrition every year. Without concerted action this tragedy will be even greater next year. We helped prevent a large-scale food crisis in the Sahel in 2010 and we are investing more in the coming months," EU aid chief Kristalina Georgieva said.
Get development's most important headlines in your inbox every day.
Thanks for subscribing!
A smaller percentage of the budget will be dedicated to "forgotten crises" or humanitarian situations that receive little media attention, including the plight of refugees in Algeria and Nepal and victims of armed conflict in the Central African Republic.
Apart from the €640 million allocated for identified humanitarian problems, the commission has set aside reserve funds for unforeseen crises and disasters, bringing the combined funding to more than €1.1 billion.
Read more development aid news online, and subscribe to The Development Newswire to receive top international development headlines from the world's leading donors, news sources and opinion leaders — emailed to you FREE every business day.