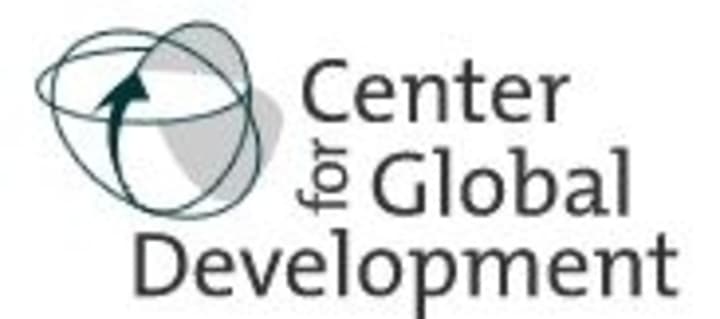 EDITOR'S NOTE: Criticisms against the International Finance Corp. for funding the construction of a five-star hotel in Accra are misguided, says Todd Moss, vice president for corporate affairs and senior fellow at the Center for Global Development. He argues that IFC is not an aid agency, its loans are not aid, and it is supposed to catalyze private sector development. He also rejects the notion that hotels are irrelevant to the poor just because they cater to the rich.
The IFC, the private sector arm of the World Bank Group, has come under criticism, including apparently from Senator Patrick Leahy, for a recent loan to a company owned by a Saudi prince to build a 5-star hotel in Ghana's capital, Accra. This Washington Times article highlights three main criticisms:
The hotel developer is a rich Saudi who could presumably find the money elsewhere.

The loan is "a misuse of scarce development assistance".

Building hotels has no value for the poor, quoting an American University law professor who complains that the project "would only create some temporary construction jobs and low-paying service positions".
Now, I'm all for holding the World Bank's feet to the fire, but this seems utterly misguided.  Here's why:
The IFC is supposed to catalyze private investment.  In this case, the loan is just $26 million out of a $103 million project.  That sounds like crowding in to me.  And the net worth (or the nationality) of the borrower seems utterly irrelevant—wealthy companies and individuals borrow money all the time.  (Given the additional hassles of borrowing from the IFC – including strict environmental and social protection standards—versus a straight commercial source, I can't imagine this was their first-choice lender in any case.)
The IFC is not an aid agency and its loans are not aid. These loans are to private firms at commercial rates and are supposed to generate high rates of return for the IFC.  It makes zero sense to compare this with concessional loans or grants from IDA (another part of the World Bank that finances poor-country governments) or to argue that it is wasting scarce aid. If anything, the profits from the IFC get plowed back into IDA, typically in the range of about $400 million per year.
Hotels are absolutely development.  The argument that hotels are irrelevant to the poor because they cater to the wealthy is, I think, the most egregious.  First, hotels create jobs.  The project employs 500-1000 workers during the construction phase (which should only be rejected as temporary if you dismiss all construction jobs).  If you really only care about long-term jobs, the hotel is supposed to employ more than 300 workers once fully operational.  A law professor in a US university may pour scorn on a bellman or waitress as merely a "low-paying service job," but these are exactly the kinds of jobs (with benefits) Ghanaians are clamoring for.
The project will also turn a disused old hotel site into an active hive of economic activity.  If that's not development, then what is?  More importantly, luxury hotels have huge positive spillovers to the rest of the economy.  When President Bill Clinton visited Ghana in 1998 he couldn't spend even one night in Accra because of a shortage of suitable hotels.  Today, Ghana has several world-class business hotels, but if the country is going to live up to its ambition to become a regional business hub, then it needs places for business elites and tourists to sleep, eat, and meet.  Even if this is somehow distasteful to critics who may imagine that poverty-reduction is only about romantic notions of selfless activists helping peasants, development is really about building a vibrant business sector—something that Ghana is starting to do and should be encouraged.
The IFC is far from perfect (see Guillermo Perry's recent recommendations for improving MDB direct lending to firms here) and has unresolved tensions between its two mandates to make profits and have development impact.  But hammering this particular project—and others like it—seems like the wrong target for the wrong reasons.
Get development's most important headlines in your inbox every day.
Thanks for subscribing!
Re-published with permission by the Center for Global Development. Visit the original article.