The Organization for Economic Cooperation and Development's latest statistics show an overall decline in donor funding in 2015. Devex delves into the data with an interactive analysis tool.
---
Cultivating New Frontiers in Agriculture, CNFA, recently marked a decade of working on agricultural development in Georgia, largely through supporting agribusinesses as a vehicle for improved rural employment and income generation. Devex spoke with Bauka Namicheishvili, chief of party of the REAP program, to learn more about the model.
---
Aid for trade programs account for a rising share of development budgets. Devex takes a behind-the-scenes look at what donors, the private sector, and developing countries want to get out of these programs — and where better coordination is needed.
---
At the annual Global Impact Investing Network Forum in Amsterdam, the Sustainable Development Goals emerged as a guiding framework.
---
In the past month, Devex looked into visiting a USAID mission for procurement opportunities, the difference between open and closed loop systems for humanitarian payments, and branding and innovation for NGOs. Here are the most important insights and analysis exclusive for our Executive Members.
---
As the Department for International Development gears up for the next chapter in providing development assistance, Devex ranks the 15 private sector organizations which received the most funding in 2015.
---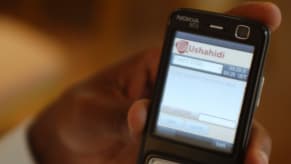 Organizations — whether those working to amplify the voices of communities or providing access to health care and education to the underserved — should create visibility and traction for the messages that they share. Devex caught up with three successful nongovernmental organizations that work in Africa for tips.
---
The U.S. Department of State presented commercial carpet company Interface with a Corporate Excellence Award on Thursday. Devex spoke with Interface's chief sustainability officer to learn more about Interface's journey and what other companies looking to build inclusive businesses or improve supply chain sustainability should keep in mind.
---
The Heritage Foundation, according to sources Devex has spoken to and news reports, is playing a central role in filling positions in the President-elect Donald Trump's administration. It's unclear how policy recommendations may be influenced just yet but here is a look at what the foundation's recommendations have been.
---
More insight and analysis
The Niger Delta is often in the news for the unrest in the region, which has attracted the attention of many in the development community. Here's a list of development organizations working in the Niger Delta region.