Microsoft's director of Affordable Access Initiative talks to Devex about the role of universal internet access in development and efforts to achieve it.
---
Devex interviews Chris Murray, founder of the Institute for Health Metrics and Evaluation, which just received a $279 million grant from the Bill & Melinda Gates Foundation to continue and expand its work.
---
Trust in global institutions is at an all-time low. The results of the 2017 Edelman Trust Barometer paint a bleak picture of a broken global system and a population with little hope for things to improve. NGOs are caught in the negativity. Devex investigates what's behind the trends and how NGOs can win back trust.
---
Smarter foreign exchange strategies helped the Global Fund save $55 million in 2015. In times of volatile exchange rates, how can development organizations save money and insulate themselves against currency risks? Devex spoke to the Global Fund about its FX hedging strategies and to Cambridge Global Payments about shopping around for better FX deals.
---
Small errors can derail even the most convincing project proposals. Two business development managers spoke to Devex about the due diligence that can help transform a submission into a winning bid.
---
Governments rich and poor are struggling to respond to more frequent and stronger extreme weather events. What can their experiences teach one another about where to invest?
---
Rapidly growing cities in sub-Saharan Africa are crowded, fragmented and expensive, says a report published today. Reforms to land markets, property rights and infrastructure are needed if they are to reach their economic potential.
---
Leocadia Zak, the most recent director of the U.S. Trade and Development Agency, is the agency's biggest cheerleader. In an exit interview with Devex just before she stepped down from her post at the end of the Obama administration, she praised the agency's staff, held up its model as an example, and advocated that it could do more if it only had the resources.
---
International humanitarian nonprofits say they are putting travel plans on hold for some staffers as legal uncertainty restricts their ability to deploy the right staff to the right places.
---
NGO Advisor's annual list of the most impactful NGOs highlights best practices across a range of sectors. Devex delves into the list to offer insight into what makes an organization stand out.
---
There is a lot of speculation over how a Trump administration will deal with climate change. Here are the three main funding channels for U.S. international climate finance flows and how each might be affected by the new government.
---
Australia's aid program was targeted for heavy budget cuts several years ago under the Tony Abbott government. Here are some lessons that international NGOs learned during the process — and how partners of the U.S. Agency for International Development can start to prepare now.
---
Those who made their fortunes in tech are now considering how civic media fits into the landscape of issues they want to support. Here are highlights from a Silicon Valley event last week — part of a strategic rethinking by philanthropists and foundations on their role in supporting media innovation.
---
As Donald Trump is sworn in as president of the United States on Friday, Devex is looking ahead at what some of the big storylines are as Trump takes the reins and what the global development community should be watching as the next four years unfold.
---
In an environment where trust in CEOs is dropping, distrust in business is growing and the markets with the greatest future opportunities are in emerging economies, a group of business and civil society leaders are calling for bold action to disrupt the way business operates and replace it with a new socially focused business model.
---
Weh Yeoh has spent the last three and half years working to introduce a new profession — speech therapy — to Cambodia. As the OIC founder prepares to step away from the day-to-day operations this year, Devex caught up with him at the project's offices in Phnom Penh to chat about avoiding founder's syndrome and his thoughts on what makes a solid exit strategy.
---
Whoever wins among six candidates for the director-generalship of the World Health Organization will have a consequential impact on the future of agency and of global public health itself. Candidates are promising leadership and bold change. But any reform will have to contest with a WHO's fraught budget, demanding member states and a stultifying bureaucracy. Devex takes an exclusive look at the stakes behind the vote.
---
Cultivating New Frontiers in Agriculture, CNFA, recently marked a decade of working on agricultural development in Georgia, largely through supporting agribusinesses as a vehicle for improved rural employment and income generation. Devex spoke with Bauka Namicheishvili, chief of party of the REAP program, to learn more about the model.
---
Aid for trade programs account for a rising share of development budgets. Devex takes a behind-the-scenes look at what donors, the private sector, and developing countries want to get out of these programs — and where better coordination is needed.
---
Germany has a growing budget for development cooperation and increasing pressure to take a leading role on the world stage. Here's how it approaches its work in development cooperation.
---
Climate finance needs to attract more private capital in more ways in order to meet global goals. Convergence, a platform that works to help catalyze blended capital deals, issued two grants last week to organizations working to design new products.
---
With the release this week of the Business and Sustainable Development Commission report, Fred Sicre, a managing director at The Abraaj Group, offers recommendations on three key areas that private sector engagement is required in order to push the 17 Sustainable Development Goals.
---
On Wednesday, a group of 22 pharmaceutical companies announced a new initiative aimed at tackling noncommunicable diseases and better assessing their individual, and collective, work to enable access to care in developing countries.
---
Bill Gates and Ray Chambers plan to mobilize the voices and networks of influential End Malaria Council members to help ensure the world has the political commitment, resources, and tools it needs to end the disease.
---
In late December, after years of trying, the International Chamber of Commerce was granted observer status at the United Nations. Here's a look at the process that signals the growing acknowledgment of the need for private sector engagement to tackle the world's greatest challenges.
---
The Organization for Economic Cooperation and Development's latest statistics show an overall decline in donor funding in 2015. Devex delves into the data with an interactive analysis tool.
---
As the Department for International Development gears up for the next chapter in providing development assistance, Devex ranks the 15 private sector organizations which received the most funding in 2015.
---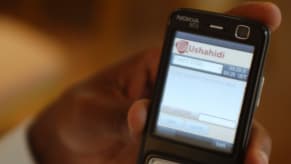 Organizations — whether those working to amplify the voices of communities or providing access to health care and education to the underserved — should create visibility and traction for the messages that they share. Devex caught up with three successful nongovernmental organizations that work in Africa for tips.
---
The U.S. Department of State presented commercial carpet company Interface with a Corporate Excellence Award on Thursday. Devex spoke with Interface's chief sustainability officer to learn more about Interface's journey and what other companies looking to build inclusive businesses or improve supply chain sustainability should keep in mind.
---
More insight and analysis
The Niger Delta is often in the news for the unrest in the region, which has attracted the attention of many in the development community. Here's a list of development organizations working in the Niger Delta region.