The conflict in Darfur will turn 13 years old in 2016. Devex's Jenny Lei Ravelo visited Diraige Camp in South Darfur — and learned the decisions, lives and livelihoods inside the camp are as varied as their inhabitants.
---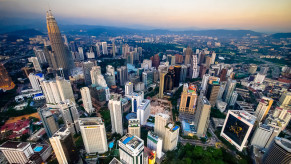 Malaysia's Big Fast Results development model is making a positive impact in countries like Tanzania and South Africa. Devex talks to the framework's developer and officials from Tanzania to learn about BFR and how it is changing development in Africa.
---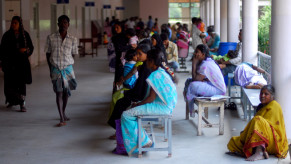 Important questions have been raised over India's ability to deliver universal health coverage in a country of more than 1.2 billion, when it only spends just over 1 percent of its gross domestic product on health. Can India deliver on its UHC promise? Devex takes a closer look.
---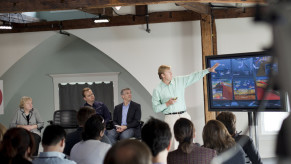 Tech companies are getting more interested in development impact and social good, and they're doing a lot more of their relationship building with nonprofits in-house. What does that mean for the organizations that used to make a living brokering these partnerships?
---
With the United Nations General Assembly Special Session on the World Drug Problem fast approaching in April 2016, it is important to consider the stories of the people whose livelihoods are at stake, writes Christian Aid's Eric Gutierrez in this guest opinion. Their own victories are a model for indigenous advocacy everywhere.
---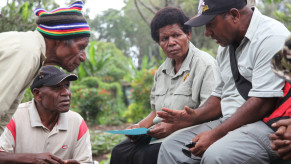 Violence against women is not acceptable, nor inevitable and it can be prevented, writes Phumzile Mlambo-Ngcuka, undersecretary-general and executive director of U.N. Women, in this commentary to mark the International Day for the Elimination of Violence Against Women.
---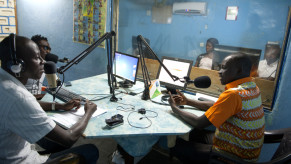 In the wake of violent civil conflict in Abidjan, Ivory Coast, Essan Emile Ako turned to the radio to promote peace, reconciliation, and free and fair elections.
---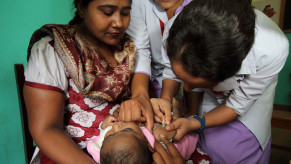 Six months on from Nepal's devastating earthquake, Devex takes a look at the health implications of the natural disaster. When should a vaccine be introduced in post-disaster zones? And what considerations should be taken into account?
---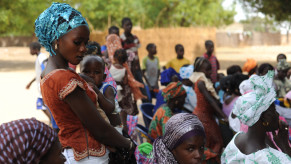 With only a few months remaining to include more nutrition targets in the Sustainable Development Goals, here is how Canada can play a role in showing the world that malnutrition is inextricably linked with a broader range of global challenges.
---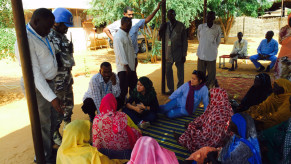 The availability of food plays the most obvious role in preventing and treating malnutrition. But there are other many building blocks, Devex's Jenny Lei Ravelo learned during a recent trip to Diraige camp in Sudan's South Darfur.
---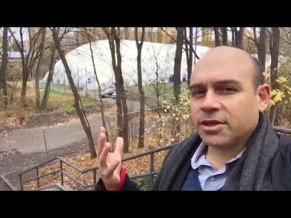 For the global development community, the refugee crisis in Europe raises a number of issues, among them that it took an influx of refugees to places such as Berlin in order to raise global consciousness about a crisis that was already well underway for years in other places. Devex President and Editor-in-Chief Raj Kumar visits one of Berlin's inflatable refugee centers.
---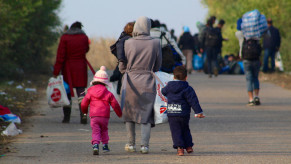 Politicians lack the necessary leadership and vision to generate lasting solutions to support refugees in Europe, writes Cordaid CEO Simone Filippini in this op-ed.
---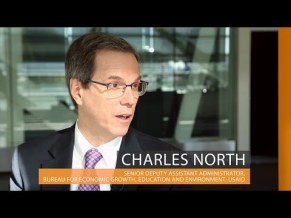 How will USAID's portfolio-wide integration of climate change impact implementers and funding? Charles North, senior deputy assistant administrator in USAID's Bureau for Economic Growth, Education and Environment, sat down with Devex Impact Associate Editor Adva Saldinger to explain.
---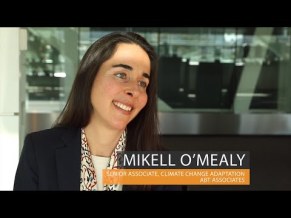 Governance is critical in addressing climate change. Mikell O'Mealy, a senior climate change adaptation associate at Abt Associates, tackles the question of what's working and how to support governments to create the right environment for climate-smart development in this video interview.
---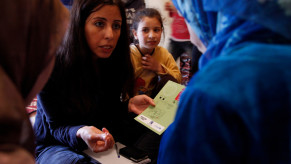 In this guest column Benjamin Kumpf, UNDP policy specialist for innovation, makes the case for embracing social innovation approaches to address violence against women and girls in development and humanitarian settings more effectively.
---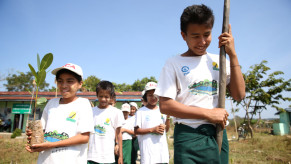 As governments prepare to finalize a new climate change deal in Paris, the voices, rights and needs of children and young people should be foremost in their minds, argues Alison Wright, climate change policy officer at Plan International, in this #PlanetWorth op-ed.
---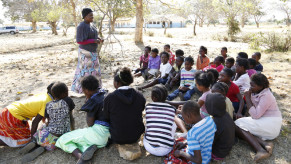 Policymakers need to prioritize investment to eradicate the harmful practice of child marriage, write Quentin Wodon, lead economist in the Education Global Practice at the World Bank, and Suzanne Petroni, senior director for gender, population and development at the International Center for Research on Women.
---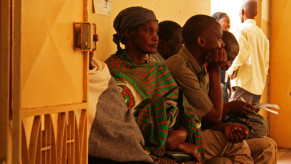 Mozambique is at the outset of recalibrating its HIV response, following a global shift in approach by one of the primary donors to the country's AIDS response — the U.S. President's Emergency Plan for AIDS Relief.
---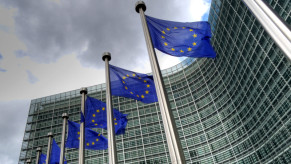 Policy Coherence for Development minimizes contradictions and builds synergies between different EU policies to benefit developing countries and increase the effectiveness of development cooperation. European Commissioner for International Cooperation and Development Neven Mimica explains how in this exclusive guest commentary.
---
Inside Development
The conflict in Darfur will turn 13 years old in 2016. Devex's Jenny Lei Ravelo visited Diraige Camp in South Darfur — and learned the decisions, lives and livelihoods inside the camp are as varied as their inhabitants.
Global Views

There can be no accountability without parliaments, writes Martin Chungong, secretary general at the Inter-Parliamentary Union, in this exclusive guest column. How can parliaments' role in oversight and accountability be strengthened?