News: South Sudan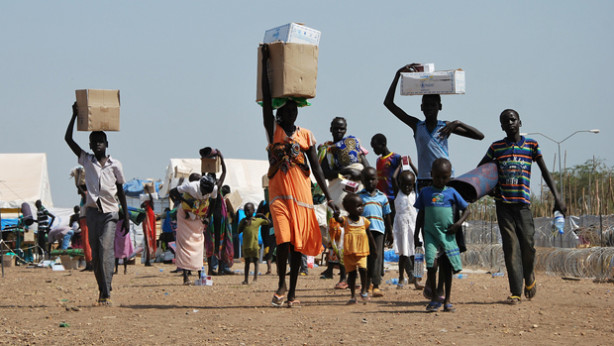 The humanitarian crisis in South Sudan is deteriorating too fast for donors to match funding needs ahead of next month's pledging conference in Norway. How are the current funds being spent and what are the main challenges? We find out.
---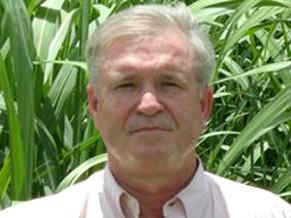 Dr. Mima Nedelcovych is the new president and CEO of the Initiative for Global Development. With a strong business background and experience in Africa, he's expected to help grow IGD's network of corporate leaders to fight poverty on the continent.
---
In the past few years, surveys have become an essential tool for getting better data on HIV and AIDS infection rates. Now it's time to strengthen the role of surveys in our fight against the disease, two experts write in a blog for the Center for Global Development.
---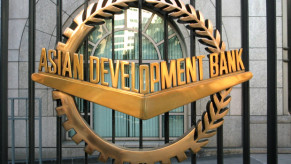 Ahead of next week's annual meeting, the Asian Development Bank was scheduled to release on Wednesday the midterm review of its so-called "Strategy 2020." We give you a sneak peek into what this means for the bank's role in Asia-Pacific's rapidly evolving development landscape.
---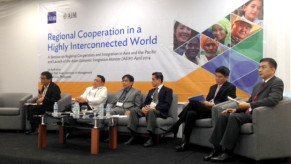 How can the international development community assist Asia-Pacific's future regional cooperation efforts, and help bridge the inequality gap that's hampering them? Experts from the Philippines weigh in during an ADB seminar.
---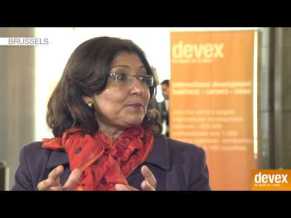 How are FAO and the European Union working together on property rights and land management, and what does this mean for smallholder farmers in sub-Saharan Africa? We asked the U.N. food agency's deputy director-general in this video interview.
---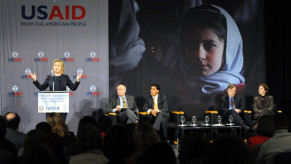 Four years after its first edition in 2010, the second U.S. Quadrennial Diplomacy and Development review will be officially launched on Tuesday. Supporters hope QDDR 2.0 will be more consultative, focused and actionable.
---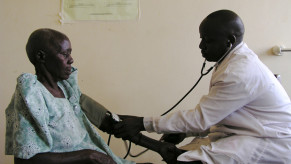 Systematic reviews were key to making medicine more evidence-based in the 1990s, and now researchers hope they can do the same thing for international development.
---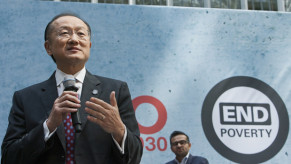 Will the World Bank be able to eradicate extreme poverty by 2030? We asked our readers if what the bank is currently doing is enough to accomplish its goal, or the institution needs to take other (bolder) steps.
---
Inside Development
DevTrivia
For five days this spring, thousands of people commit to eat and drink using the same amount of money that 1.2 billion around globe survive on every day. For New Yorkers joining the Live Below the Line challenge, here are some food options.
Global Views
World Malaria Day

Nurses are witnesses to the huge risks of using counterfeit medicines to treat life-threatening diseases like malaria. In a guest commentary, International Council of Nurses CEO David Benton explains why we need to combat these fake drugs.