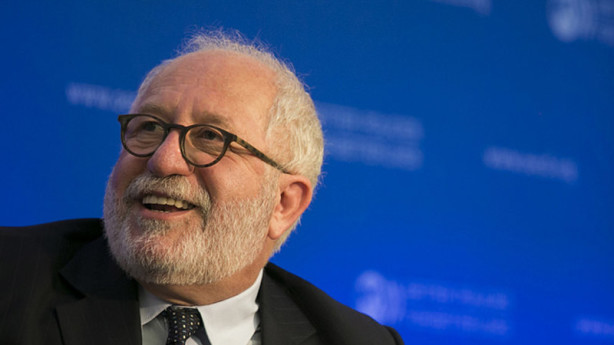 What are the prospects for rural development in Africa? On the sidelines of the 15th International Economic Forum on Africa in Berlin, Germany, Devex sat down with Mario Pezzini, director of the OECD Development Center, to get the inside track.
---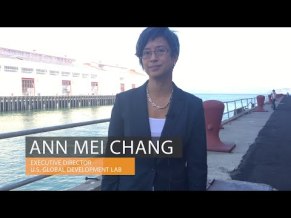 Scaling innovation is a challenge for the development community and there is a lot that it can learn from Silicon Valley. Devex spoke to Ann Mei Chang, executive director of USAID's Global Development Lab, about what the communities can learn from one another in this video interview from the SOCAP conference in San Francisco.
---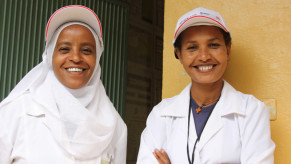 How can we ensure that access to health care is improved globally in the post-2015 era? Jim Campbell, the World Health Organization's health workforce department director and executive director of the Global Health Workforce Alliance, gives us his insight in this exclusive guest column.
---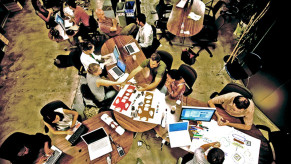 At the Social Capital Markets conference in San Francisco, attendees will do their best to unlock what works and what doesn't for accelerators and incubators.
---
Open data's potential for improved policymaking, and social, economic and environmental benefits are becoming clearer across sectors globally, according to Anna Scott, writer and editor at the Open Data Institute in this guest column.
---
Numbers are now rolling in for the first year companies had to spend 2 percent of their average net profit for the past three years on development projects under India's Companies Act 2013.
---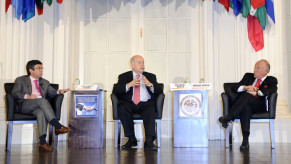 Because of their common geographic, focus the Inter-American Development Bank and the Development Bank of Latin America are often mistaken for rival institutions when in fact they have important distinctions. Devex draws the line between them: institutional governance, economic sectors and safeguards that oversee their investments.
---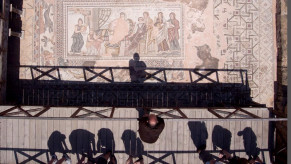 The preservation of cultural heritage isn't limited to the protection of historic sites. We take a closer look at some of the projects that donors are funding in this area to learn more.
---
Malnutrition isn't what it used to be, and nutrition experts are pushing more than ever to improve and increase the potential of food fortification. Devex takes a closer look.
---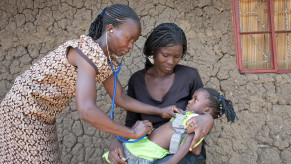 An increasing number of companies are turning their attention to global health needs. In this exclusive commentary, Laura Asiala, vice president of public affairs at PYXERA Global, discusses how can public-private partnerships can impact health.
---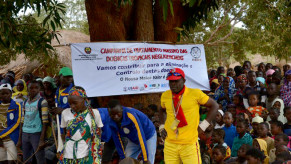 In order to achieve the Sustainable Development Goals, the development community must improve the way it works together. Paul Weisenfeld, senior executive of RTI International outlines the key elements for success in this exclusive opinion.
---
How can lasting peace be achieved in Colombia? Thomson Reuter's Senior Director of International Strategy Robert Buergenthal says both land reform and transitional justice will be required. But implementing a final agreement will be difficult.
---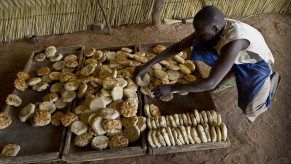 By carving out partnerships with local organizations the international community can help development become grassroots-driven and genuinely sustainable, says Imam Qasim Rashid Ahmad, founder and chairman of the Al-Khair Foundation in this exclusive guest commentary.
---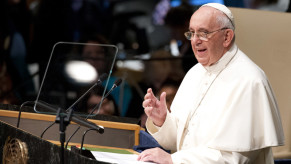 Engaging with faith leaders and communities is essential in order to achieve the global goals, writes Amy Goldman, chair and CEO of GHR Foundation in this guest commentary.
---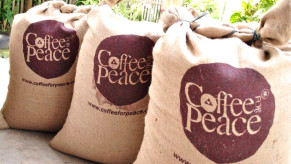 Efforts to mobilize additional resources for peace-building priorities need to unlock new sources of capital to reinforce the efforts of traditional players. By empowering impact enterprises, we open up new possibilities to fundamentally shift Asia's peace-building paradigm.
---
Inside Development

Humanitarians working to support refugees within Europe are in unchartered territory, and have never seen such desperate conditions. Devex met with IRC on the ground in Lesbos, Greece, to see the scale of the challenge it is facing and find out staff calls to action.
Global Views

If we translate the Sustainable Development Goals from aspirations to outcomes, young women will have a brighter future — one that is free of HIV. Fulfilling this vision depends on international commitment to making existing prevention methods available to women and supporting urgently needed research to develop new technologies that would help women protect themselves and stay healthy.