With $120 million in new funding for family planning on the table, Devex has learned that the Bill & Melinda Gates Foundation is prioritizing support for "method mix" and enabling social marketing organizations to reach more women and girls across the globe.
---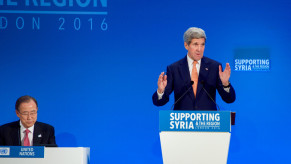 How will the funding announced at the Syria donors conference in London help support a renewed call for the protection of civilians? USAID's assistant administrator Paige Alexander and acting assistant administrator Thomas Staal weigh in on the agency's contribution in this guest column.
---
If we are reaching a tipping point of cash, commitment and moral cause to expand energy access in Africa, should we now expect to see substantial progress? In this guest column, Tony Blair Africa Governance Initiative's Pierrick Judeaux discusses the Power Africa Roadmap, potential obstacles ahead and ways to overcome them.
---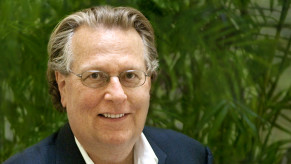 The sustainability of global food supplies will require collective action among the world's largest food producers. Devex profiles Jason Clay, executive director of the World Wildlife Fund's Markets Institute, who is working to shape the dialogue between those companies.
---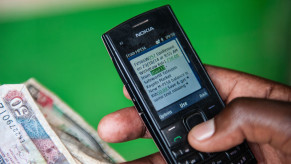 The Global Innovation Fund announced its first round of investments Tuesday, the first of which went to Segovia, a software tech platform to streamline payment systems. Here's a look at what the company, started by GiveDirectly co-founders Michael Faye and Paul Niehaus, is doing to improve the efficiency of aid by fixing the leaks in the cash transfer system.
---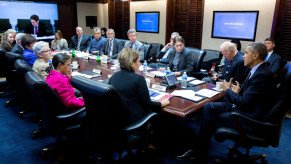 President Barack Obama will release his administration's 2017 budget request Tuesday, setting the stage for a long appropriations season.
---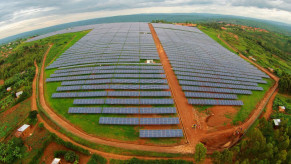 The Electrify Africa Act ensures the continuation of the Obama administration's Power Africa initiative to expand access to electricity in Africa, but will it live up to its potential and achieve lasting development outcomes? The American Jewish World Service's Dahlia Rockowitz outlines five key questions the U.S. government should ask itself.
---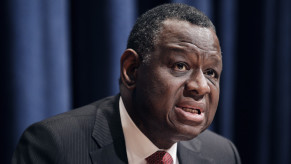 Family planning cannot be isolated as a stand-alone problem in the post-2015 era, explains Dr. Babatunde Osotimehin, executive director of the United Nations Population Fund and U.N. undersecretary-general, in this exclusive interview.
---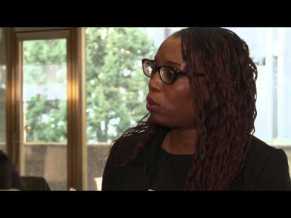 As global health profiles change, even the world's biggest companies cannot reach all those in need of affordable medicine. Hear more in this video interview with Rebecca Stevens, head of Access Partnerships at Novartis.
---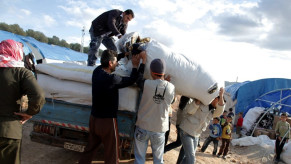 After the opening week of peace talks aimed at ending the war in Syria were suspended only three days after they began, Devex shares a recent call from humanitarian organizations to stop the suffering and place pressure on all parties to end the blockade on urgently needed humanitarian assistance.
---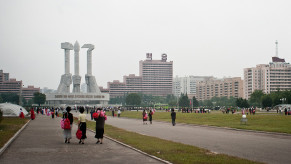 How can aid workers navigate a country notorious for detaining and expelling foreigners? Here are five tips to keep in mind.
---
The truly visionary disruptors see the next generation of opportunities in high-need economies — as well as the chance to change lives, writes Jeri Jensen, founder of Business Driven Development, in this op-ed.
---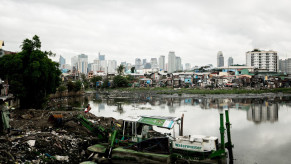 Extreme inequality is not inevitable — it is the consequence of political choices, writes Oxfam America President Ray Offenheiser in this op-ed. Following the release of Oxfam's inequality report last month, what actions can the development sector take?
---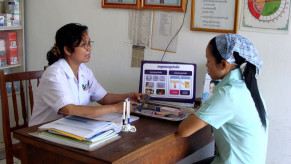 The private sector has played a pivotal role in pushing progress on development programs over the past few decades. But many believe the sector has more to offer. Devex talked to experts about how private sector actors can impact global development in sectors such as family planning, SRHR — and beyond.
---
Inside Development
With more and more high-profile humanitarians lending their star power to causes, Devex rounded up advice from consultants for big names looking to make their mark on global development.
Global Views

All hands are needed on deck to achieve the Sustainable Development Goals. That includes multinational companies that invest in developing countries becoming active partners in all our efforts, writes Jeff Geipel of Engineers Without Borders Canada, in this guest commentary. But how can impact truly be measured?