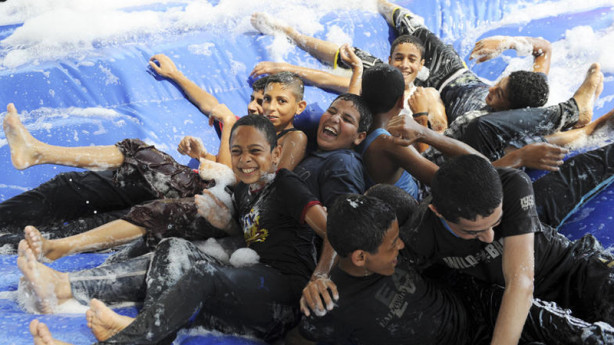 There is an abundance of psychosocial support services in Gaza, but they suffer from weak targeting and coordination. How can aid groups better serve traumatized adolescents in the conflict-torn Palestinian region?
---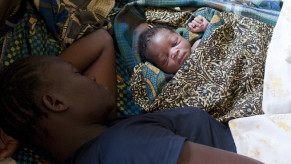 As Malawi prepares to officially launch its Every Newborn Action Plan this week, Dr. Jean Kalilani, its health minister, explains in this exclusive commentary how this road map will help reduce preventable maternal, newborn and child deaths in the country.
---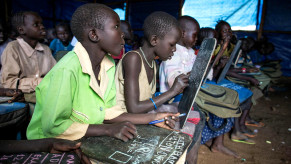 Education's importance in crises cannot be stressed enough, as it helps displaced children and young people gain stability and security. Devex explores some of the best ways to bring learning to the toughest classrooms and contexts in the world.
---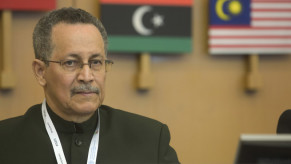 The Cotonou agreement that has governed relations between the European Union and the Africa, Caribbean and Pacific Group of States for 40 years is set to expire in 2020. The ACP aims to make significant adjustments in its relations with Europe during forthcoming negotiations on a renewal of the agreement, including a move "beyond aid." Devex gets the inside track from ACP Secretary-General Patrick Ignatius Gomes.
---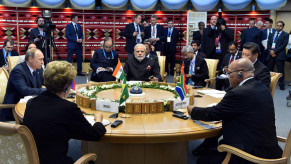 Officials from five of the world's largest emerging economies launched the BRICS bank Tuesday, seen as a rival to the World Bank and the International Monetary Fund. What does it mean for international development? We take a closer look.
---
The lack of clear financing commitments in the #FFD3 conference does not augur well for September's SDG summit. But this doesn't mean Addis was a failure. In this guest commentary, ODI's development finance team leader highlights three key areas where Addis marked an important shift in emphasis.
---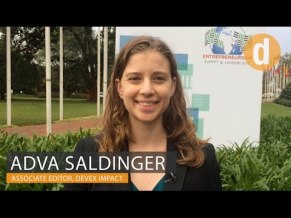 U.S. President Barack Obama headlined the Global Entrepreneurship Summit in Kenya, where businessmen, investors and representatives of foundations and governments from around the world pledged commitments in support of entrepreneurs. Devex Impact Associate Editor Adva Saldinger gives the highlights from Nairobi.
---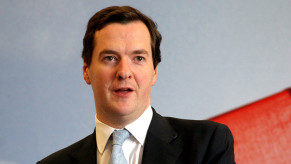 U.K. Chancellor George Osborne has pledged measures to ensure U.K. aid is "saving lives," amid concerns that Whitehall lacks the oversight needed to manage aid operating out of departments other than the Department for International Development. We take a closer look.
---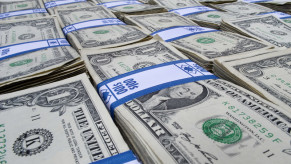 While core funding still exceeded noncore resources in 2013, the rise of earmarked funding in the past decade has prompted a rethink of resource mobilization for many multilateral groups. We take a closer look at the distribution of core and earmarked resources for different multilaterals.
---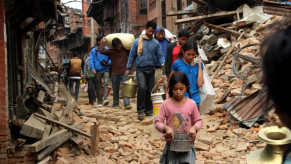 We need to stop working top-down and assess what is in front of us, looking at resilient communities and understand what makes them tick, Christian Aid's resilience adviser writes in this guest commentary.
---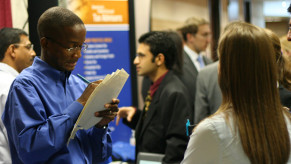 Applied for a job recently? It is not uncommon to fail to hear back from a recruiter after an interview, and that silence frustrates job seekers. Devex readers share their concerns when dealing with hiring organizations.
---
Inside Development

In crisis situations, the transition from humanitarian assistance to long-term development programming is still far from flawless. But there are some positive trends underway that offer concrete avenues for progress. Devex takes a closer look.
Global Views

The SDGs have been criticized for being too vague, too numerous, and to come under the register of a "pious hope." In this op-ed, Philippe Orliange and Hubert de Milly from the French agency for development defend the SDGs — which they believe will help open up a sustainable future by 2030.