Development research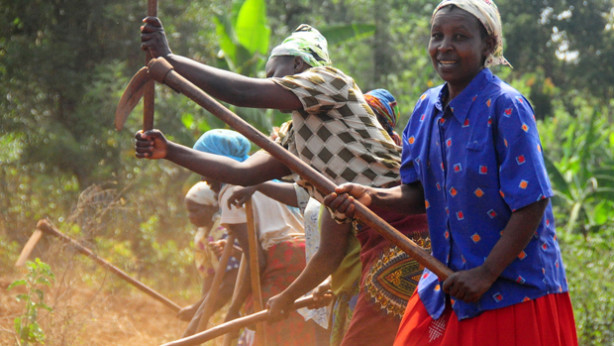 A change in mindset is needed not just in the way development researchers do their work but also in the partnerships they forge. Ann Tutwiler, director general of global think tank Bioversity International, shares some of these changes in this exclusive interview.
---
Echoing Green will soon a launch program that will train and place rising corporate stars into the boards of its fellows' organizations. It's part of a three-year plan that will not only spur growth in the network of social entrepreneurs it supports, but also increase assistance to those already part of its network.
---
Given that the final set of founding members have yet to be finalized, Australia is focusing its efforts more on ensuring governance and transparency within the China-led infrastructure bank, with Canberra's financial contribution to be tackled later on.
---
International efforts too frequently see young people simply as beneficiaries and recipients. Commonwealth Secretariat's Youth Division Director Katherine Ellis calls for change and tells Devex how global development professionals put youth-led development at the heart of their work.
---
The U.S. government will make up to $800 million available for the creation of a new partnership with Afghanistan, but Devex has learned that not all of this money may actually materialize.
---
The world is watching Nigeria closely as election officials count votes. Meanwhile, those who remember election-related deaths in 2011 hope the worst of this year's election violence is over.
---
Oxfam International's relocation of its headquarters to Nairobi, Kenya, may be a done deal, but details on the specifics of the move remain scarce. Oxfam GB chief executive Mark Goldring shed some light on the issue in a recent update.
---
John Maina is as comfortable spinning clay into flower pots as he is helping manage more than 400 community health volunteers within Nairobi's Kibera slum. Devex caught up with the community health committee chairman in Soweto East to find out what motivates and challenges him.
---
On March 31, it will be a year since Medecins Sans Frontieres sounded the alarm on the Ebola outbreak in West Africa. Over the past week, Devex readers debated the role of the World Health Organization in the international response. What do you think?
---
Inside Development
Top global development NGOs

Widely regarded as an energetic hub for global development, Devex takes a closer look at some of the prominent international nongovernmental organizations that call London home.
Global Views
#YouthWill

Devex's monthlong Youth Will campaign engaged millions of people around the world and generated a lively discussion on topics from youth and education to civic engagement. As Youth Will comes to a close, we reflect on the key takeaways.