Global Partnership for Effective Development Cooperation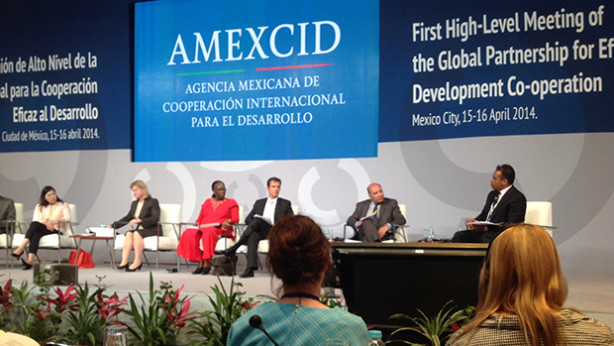 Masked civil society representatives took the stage briefly on Wednesday at the closing plenary of the Global Partnership for Effective Development Cooperation's first high-level meeting, which focused on the role of the private sector in development.
---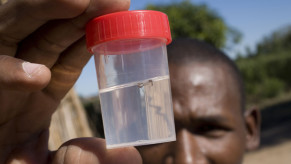 The global struggle against malaria is being threatened by drug-resistant parasites. Ahead of World Malaria Day next week, an official from the World Health Organization discusses this new strain of the disease and ways to address the problem.
---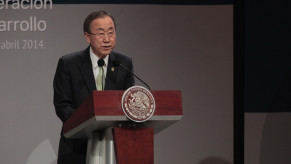 The first high-level meeting of the Global Partnership for Effective Development Co-operation opened on Tuesday in Mexico City, and discussions centered on the "how" of development cooperation, including country-led development, linking aid to budgets and best practices in working with foundations.
---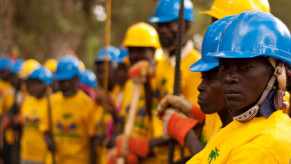 As the U.S. government reforms its security clearance system, contractors — among them those implementing international development programs — want to be consulted on the changes. An official from the Office of Management and Budget met with them on Tuesday to discuss the ongoing review process.
---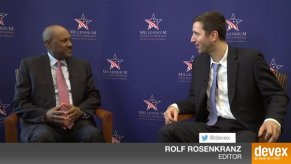 U.S. President Barack Obama's initiative to provide electricity to sub-Saharan Africa is an all-of-government effort involving several agencies. Find out what MCC's role is in this video interview with outgoing CEO Daniel Yohannes.
---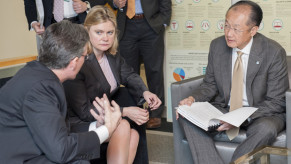 U.K. aid chief Justine Greening wants to encourage CSOs to innovate on disaster planning and preparedness. Where will DfID and its partners pilot the program, and which organizations are expected to deliver them? We find out.
---
U.S. President Barack Obama's Global Development Council has bold ambitions to chart a new course for U.S. foreign aid policy and get "beyond business as usual," but the panel's early ideas mostly include political non-starters and initiatives that are already underway.
---
Inside Development
#innov8aid

Here's a different kind of grant program for social entrepreneurs: Your idea may win, but that doesn't mean you'll be the one turning it into reality. A winning formula?
Global Views
Contributors: Daniel Ben Yehuda and Danielle Abraham
Through its entrepreneurial spirit and startup success, Israel wants to become a source of innovative solutions for the developing world. The organizers of a recent conference for social entrepreneurs explain why in this guest commentary.