International NGOs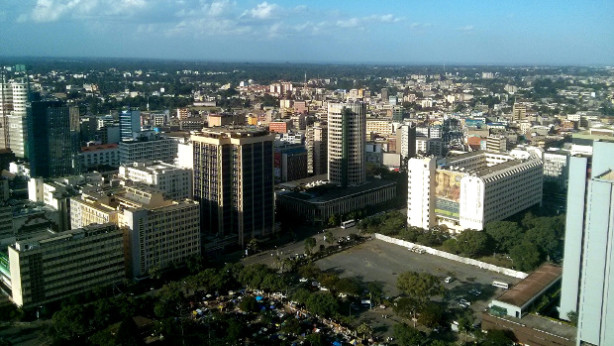 Oxfam International's relocation of its headquarters to Nairobi, Kenya, may be a done deal, but details on the specifics of the move remain scarce. Oxfam GB chief executive Mark Goldring shed some light on the issue in a recent update.
---
The U.S. government will make up to $800 million available for the creation of a new partnership with Afghanistan, but Devex has learned that not all of this money may actually materialize.
---
As the Global Fund begins work on its new five-year strategy, there remains some confusion about the processes under the new funding model and concern over eligibility criteria. Devex spoke to some of the Global Fund's implementing partners to get the inside track.
---
While the reclusive Asian country certainly needs humanitarian support, particularly to address malnutrition, the situation there is not as dire as most people believe. Devex spoke with the former WFP deputy director in Pyongyang and several experts on North Korea.
---
Aid agencies must invest more in strengthening health systems and infrastructure to avoid the catastrophic consequences of multidrug-resistant tuberculosis, U.K. parliamentarians have warned. But prevention is not only dependent on drug development, senior figures in the pharmaceutical sector have told Devex.
---
On March 31, it will be a year since Medecins Sans Frontieres sounded the alarm on the Ebola outbreak in West Africa. Over the past week, Devex readers debated the role of the World Health Organization in the international response. What do you think?
---
John Maina is as comfortable spinning clay into flower pots as he is helping manage more than 400 community health volunteers within Nairobi's Kibera slum. Devex caught up with the community health committee chairman in Soweto East to find out what motivates and challenges him.
---
Fighting between government and rebel forces in the Kokang region of Myanmar's northern Shan State has led many migrants and locals in the area to seek refuge in neighboring states and across the border in China. With access severely restricted, how can aid groups help these IDPs?
---
Discussions on the post-2015 development agenda and climate change framework shouldn't be held separately, Amina Mohammed, the U.N. secretary-general's special adviser on post-2015 development planning, shares in this video interview.
---
Inside Development
Focus on: Land Matters

Civil society leaders and indigenous rights activists say the World Bank's new Carbon Fund does little to protect the land rights of indigenous and local communities. But should land rights be the No. 1 priority when tackling climate change?
Global Views
Stephanie Psaki on girls education

Championing girls' education is critical. But it's also important to understand what's threatening girls' education so we can take the right measures to address these threats, an expert from the Population Council writes in this guest commentary.