India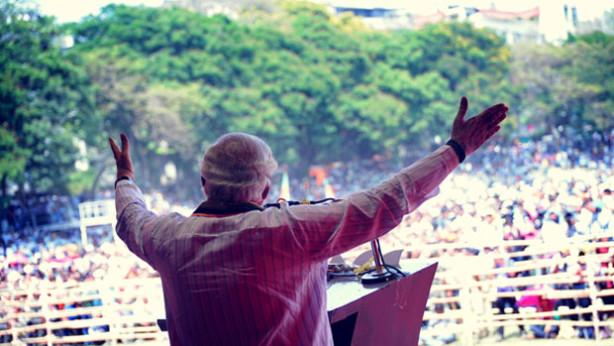 To ensure sustained and inclusive economic growth, how should Indian Prime Minister Narendra Modi prioritize development targets as his first year in office comes to a close and a new one beckons? We asked two U.N. officials in India.
---
The issues around access and use of technology matter not only to "high-achieving U.S. women" but to everyone who wants to develop solutions to the world's most pressing social challenges, Clare Winterton, vice president for innovation and advocacy at Global Fund for Women, shares in this video interview.
---
As the world prepares for the adoption of a post-2015 agenda aimed at stamping out extreme poverty by 2030, Devex spoke to five stakeholders involved in ongoing discussions to get the inside track.
---
How will the Summit of the Americas in Panama impact development cooperation efforts, and what are the concrete next steps for collaboration on the continent given the lack of a unified summit declaration? Devex takes a closer look.
---
Australian NGOs delivering humanitarian assistance in cyclone-hit Vanuatu welcomed Canberra's latest aid package, but stressed that the aid community as a whole needs to move toward providing long-term assistance to the island nation.
---
Helping client countries develop robust procurement systems is shaping up to be an important role for the World Bank's new Governance Global Practice. But how can the bank market procurement to finance ministers?
---
In the run-up to the African Development Bank's presidential elections in May, Devex takes a close look into the background, experience and vision of each of the eight candidates vying for the bank's leadership. Second on the list: Jaloul Ayed, Tunisia's bet for the presidency.
---
The U.S. Senate Foreign Relations Committee is holding its first-ever hearing focused on food aid reform. The behind-the-scenes debates and negotiations around food aid could take center-stage.
---
Has the international community failed Yemen? Not quite, according to some Devex readers.
---
Inside Development
Natural resources management

The debate on whether and how the aid industry should engage with resource-rich countries and their often corrupt and undemocratic governments is far from new, but it has gained new urgency in the wake of massive natural resource discoveries across much of the developing world.
Global Views
European health month

When it comes to HIV, it is precisely the stigmatized and criminalized populations who are most critical to curbing the epidemic that are being shut out of universal health coverage. A guest commentary from Dr. Alvaro Bermejo, executive director at the International HIV/AIDS Alliance.