Humanitarian crises cannot be the domain of humanitarian actors alone. How can we look beyond the humanitarian community for new ideas and solutions? Nigel Fisher, senior adviser at The KonTerra Group explains how localization, partnerships and innovation can help.
---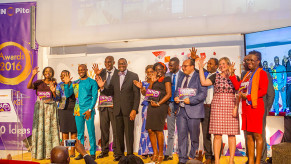 The African Development Bank's solution to mountains of paperwork came from one enterprising administrative assistant. Find out how the bank's call for innovation from its staff led to five business and culture-changing ideas.
---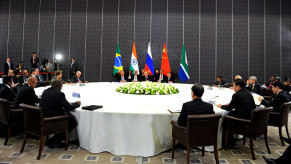 The New Development Bank wrapped up its inaugural annual meeting in Shanghai, China last week. Devex talks to various development participants about what differentiates the bank from its peers and what concerns remain from civil society.
---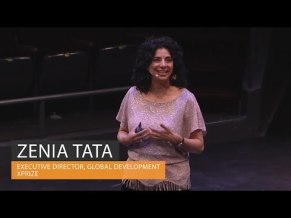 The development event of the year, Devex World, took place in Washington, D.C., on June 14, but what were the key takeaways? Get an insider look at some of the sessions from the day and insights shared by some of our community's most prominent voices.
---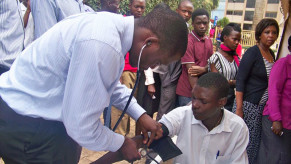 Health systems in lower-income countries must now cope with the new epidemic of chronic diseases without losing focus of the ongoing fight against infectious diseases, asserts Harald Nusser, global head at Novartis Access, in this #Access2Meds guest column.
---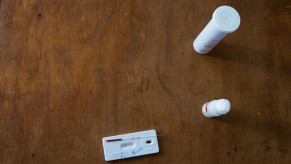 New WHO guidelines for treating HIV and AIDS are already showing promising results in patient trials. But a global funding shortage and questions about access mean that the so-called test and treat strategy is still far from full implementation.
---
As the aid priorities of the U.K.'s new government unfold, the biggest development charities will need to steel themselves for a few shocks, writes Patrick Murray, head of policy at New Philanthropy Capital, in this opinion piece.
---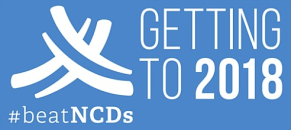 Have you ever wondered about the story behind Medecins Sans Frontieres' present-day logo, or puzzled over why Marie Stopes International has chosen to use a blue door as their emblem instead of, say, red? Devex did, so we asked.
---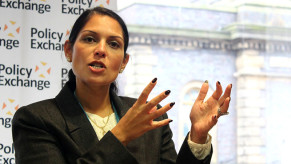 July has seen a number of high-profile movements in the international development space. The U.K. Department for International Development has a new aid chief, a known British economist will soon be leading GAIN, and a controversial figure is joining the World Bank.
---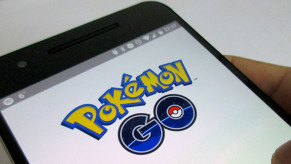 As the hugely popular augmented reality game app Pokemon Go excites techies and Luddites alike, it ought to be a reminder of where we are with digital health, and where we aren't. Yvonne MacPherson, executive director at BBC Media Action USA, explains in this guest column.
---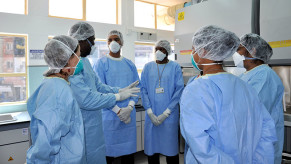 "Push, pull, pool" — or 3Ps — might hold the key to tackling the world's biggest killer disease and better treat multidrug-resistant strains, explains Médecins Sans Frontières' Dr. Grania Brigden in this #Access2Meds guest column.
---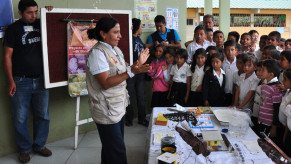 In this week's Ask Devex, a member asks if it is possible to find a community development job in Central or South America without Spanish language fluency. Read Kate Warren's response here.
---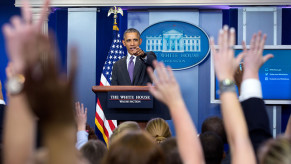 At the White House Summit on Global Development, the president said development must remain a fundamental pillar of American foreign policy, and he reminded a room full of "do-gooders" that it takes a long time to achieve difficult things.
---
Inside Development
The rise of big data and the pursuit of the Sustainable Development Goals demands a diverse set of skills that cannot be found in a single person or discipline. Social scientists and computer scientists don't always see eye to eye, but to harness all the emerging data for development, they will need to find ways to bridge their differences.
Global Views

How can policymakers target financial inclusion for exporters if they have almost no data on the causes of bank consolidation away from high-risk sectors? MDBs have used surveys to work around confidential data issues, but more collaboration is needed. Asian Development Bank's Alisa DiCaprio discusses in this guest column.