Global Partnership for Effective Development Cooperation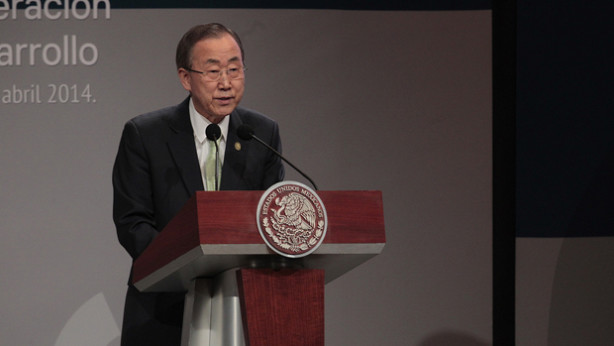 The first high-level meeting of the Global Partnership for Effective Development Co-operation opened on Tuesday in Mexico City, and discussions centered on the "how" of development cooperation, including country-led development, linking aid to budgets and best practices in working with foundations.
---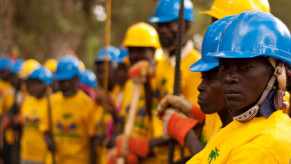 As the U.S. government reforms its security clearance system, contractors — among them those implementing international development programs — want to be consulted on the changes. An official from the Office of Management and Budget met with them on Tuesday to discuss the ongoing review process.
---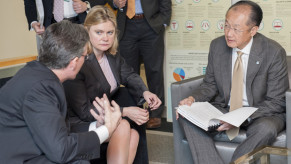 U.K. aid chief Justine Greening wants to encourage CSOs to innovate on disaster planning and preparedness. Where will DfID and its partners pilot the program, and which organizations are expected to deliver them? We find out.
---
U.S. President Barack Obama's Global Development Council has bold ambitions to chart a new course for U.S. foreign aid policy and get "beyond business as usual," but the panel's early ideas mostly include political non-starters and initiatives that are already underway.
---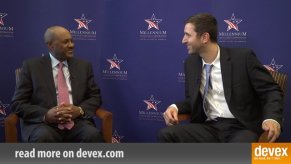 How did the Millennium Challenge Corp. leverage private sector engagement to get General Electric to sign a memorandum of understanding to invest $1.5 billion in Ghana's energy sector? We asked Daniel Yohannes, the outgoing CEO.
---
Now that the dust has finally cleared after the World Bank spring meetings in Washington, D.C., it's time (again) to discuss poverty eradication by 2030 — can President Jim Kim's ambitious goal be met? If so, how? We want to know your thoughts.
---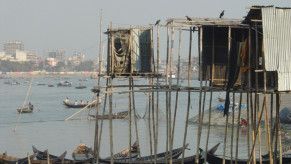 In Bangladesh, sanitation and hygiene have noticeably improved in the last few years, but should the process of waste management stop there? An NGO tells us how there are other — and more useful — ways that human waste can fuel development.
---
Inside Development
World Bank spring meetings

As the World Bank moves toward its July 1 implementation date for President Jim Kim's ambitious reforms, it has become clear that the real work is still ahead. An in-depth analysis after the institution's spring meetings by Devex reporter Paul Stephens.
Global Views
Contributors: George Ingram, Carolyn Miles and Connie Veillette

The next two years are a crucial window of opportunity for U.S. aid reform. In an exclusive opinion, the co-chairs of the Modernizing Foreign Assistance Network share their vision for a reform agenda to improve development policy and practice, and make U.S. assistance dollars work smarter beyond 2014.