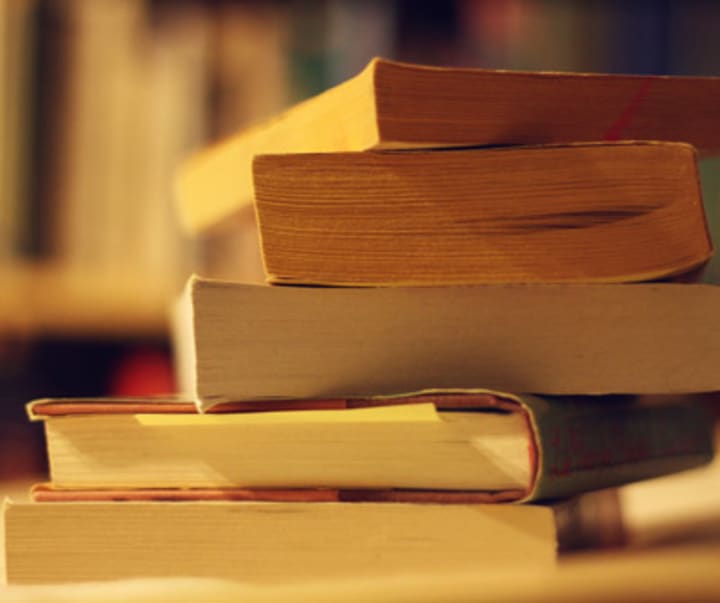 There are potentially countless innovations or enterprises ready to be developed to help address global challenges and there is a heightened interest in these market-based solutions to poverty.
As the entrepreneurs behind these enterprises and innovations know, there are many inherent challenges in developing, testing, selling and scaling these enterprises.
As the impact investing field continues to grow and empower these ideas, how can funding be most effective? What can be done to remove barriers to scale? What is the role of philanthropy in bridging some of the funding gaps?
Here are five reports that explore impact investment and entrepreneurship:
"Priming the Pump: The Case for a Sector-Based Approach to Impact Investing"
By Matt Bannick and Paula Goldman (Omidyar Network, September 2012, 27 pages)
"Priming the Pump: The Case for a Sector Based Approach to Impact Investing," is the first article in a six-part series on impact investing. Matt Bannick and Paula Goodman of the Omidyar Network make the case that impact investing needs a "shift in focus."
The shift they advocate for in this report is for impact investors to move away from a focus on individual social enterprises and toward financing the creation and scaling of entire sectors. To do so will not be easy and will mean taking more diverse risks and using more types of capital to both fund innovators early and support an infrastructure that will speed their success.
This requires an evaluation of social impact not only at the individual level but also at the sector level. Omidyar has determined that firms or organizations typically fall into three categories: market innovators, market scalers and market infrastructure, all of which require investment in order to improve an entire sector.
The report also discusses the importance of effective, supportive legislation that allows competition, protects consumers and promotes entrepreneurship.
"Tackling Barriers to Scale: From Inclusive Business Models to Inclusive Business Ecosystems"
By Christina Gradl and Beth Jenkins (CSR Initiative, Harvard Kennedy School, 2011, 35 pages)
"What is keeping inclusive business models from reaching their full potential?"
Gradl and Jenkins pose this question in their report from the CSR Initiative at Harvard's Kennedy School. There have been many efforts to create economic opportunities in developing markets yet many companies and entrepreneurs have found it difficult to have a significant impact.
Various strategies have been used to strengthen the inclusive business models, such as awareness, public policy dialogue and capacity building. Gradl and Jenkins suggest three structures that can build an "ecosystem" to strengthen an inclusive business model:
Private initiatives: This is considered the "default" approach and involves a single company and its private initiative. In this model, the company maintains control of the entire project, and it is only viable when the company has the necessary resources and capabilities.

Project-based alliances: In this approach, two or more players come together under a formal agreement with well-defined roles and responsibilities. Companies typically enter into alliances when they do not have the assets or resources on their own and look to collaborate with others to bring in the missing components. Inherently there are challenges, especially in creating and maintaining the trust required for all the players to deploy their assets.

Platforms: A formal network, which allows a large number of stakeholders to participate. Individual activity may fluctuate but the members determine the governance, programming and direction. Platforms are typically present in interconnected, geographically linked, inclusive business ecosystems.
These structures give companies ways to reach the "bottom of the pyramid" in situations where there is little institutional, informational or infrastructural support for projects. Gradl and Jenkins stress that these structures can be used in combination to manage and overcome various challenges.
"From Blueprint to Scale: The Case for Philanthropy in Impact Investing"
By Harvey Koh, Ashish Karamchandani and Robert Katz (Monitor, April 2012, 64 pages)
In this report by the Monitor Group, the authors make the case for the importance of philanthropic support for impact investing in order to realize the goal of reaching the bottom of the pyramid. The authors write that philanthropic investment is central to achieving the full potential of any inclusive business, which aims to benefit the poor by engaging them as consumers. They propose a four-step business model for nascent social entrepreneurs:
Blueprint: Understand the needs of the consumer and develop an initial customer proposition, a business plan and core technologies.

Validate: Conduct market trials, and test any model assumptions, while also refining the business model.

Prepare: Create consumer awareness and demand, develop supply chains and create an organization to reach scale.

Scale: Invest in assets, enhance processes and respond to competitors.
The authors realize that most inclusive businesses do not move beyond the "prepare" stage of their model. This is because most of these inclusive businesses do not become investable. The authors offer a solution, which they dub "enterprise philanthropy," or grant support from large companies or foundations that will create models for return-seeking capital to be invested to scale.
Get development's most important headlines in your inbox every day.
Thanks for subscribing!
"Growth and Opportunity: The Landscape of Organizations that Support Small and Growing Businesses in the Developing World"
By Aspen Network of Development Entrepreneurs (September 2013, 22 pages)
The global financial crisis has caused a deep need for increased employment, specifically in the developing world. This study by the Aspen Network of Development Entrepreneurs states that intermediary support of the growth of small and growing businesses, or SGBs, is critical for global development.
SGBs and the intermediaries that support the growth of SGBs are faced with many challenges. The main barriers SGBs face include access to capital, talent, markets and a supportive environment for growth. Intermediaries, the organizations that help SGBs overcome these challenges, face barriers in engaging with unique local market conditions, donors, governments and banking conditions.
The study named three challenges that intermediaries must address in order to grow and be more effective as the SGB sector matures:
Demonstrating the effectiveness of SGBs and building the developmental, business and lending cases for supporting their growth.

Attracting more funding into the sector.

Increasing cooperation and impact at a local level.
"Catalytic First Loss Capital"
By Global Impact Investing Network (GIIN, October 2013, 32 pages)
In the growing impact investment field, many investment opportunities are seen as "risky."
In this brief, the Global Impact Investing Network explores the role of the credit enhancement tool of catalytic first-loss capital in mitigating risk and increasing impact investing. The report defines CFLC with three identifying factors:
Parties agree on who will be responsible for first losses and on an acceptable loss upfront.

It is catalytic because CFLC incorporates investors who would not have otherwise participated.

CFLC looks to direct the commercial capital to particular social and/or environmental outcomes that can generally be commercially viable.
GIIN explains that through the use of CFLC, the flow of capital will increase the risk-return profile, making it more attractive for investment while also making expected returns higher. The authors also explained the legitimate concerns of providing credit enhancement because of possible market distortion or improper usage. The report concludes with the proposition that greater knowledge of first capital loss is necessary to make it a more efficient tool in impact investment.
Join Devex, the largest online community for international development, to network with peers, discover talent and forge new partnerships — it's free! Then sign up for the Devex Impact newsletter to receive cutting-edge news and analysis every month on the intersection of business and development.