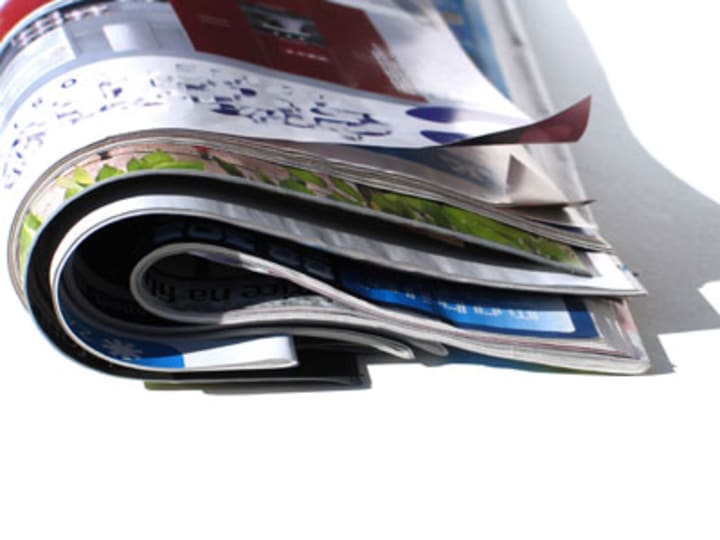 This article is produced and published by Devex Impact, a global initiative of Devex and USAID, that focuses on the intersection of business and global development and connects companies, organizations and professionals to the practical information they need to make an impact.
Have you been tasked by your company to forge a new public-private partnership for development? Are you trying to sell your C-suite management on the idea? If you're new to public-private partnerships, you'll be relieved to know that many others have walked this path before and have wisdom to share. Devex Impact has aggregated some of the most relevant resources to save you time and get you on track. This mix of policy papers, industry overviews and how-to guides will help you clarify your goals, build the case internally and structure a successful partnership.
Creating Shared Value Michael Porter and Mark Kramer, Harvard Business Review Jan-Feb 2011, 17 pages.
If you haven't already read Porter and Kramer's cornerstone article on why company should seek to solve social problems through their core business processes, you are missing out. Porter, a prominent Harvard Business School professor, and Kramer, founder of non-profit consulting firm FSG, argue that firms must escape outdated value-creation strategies and narrowly focused 'corporate social responsibility' initiatives. They contend that the source of future corporate growth and innovation 'involves creating economic value in a way that also creates value for society by addressing its needs and challenges' and that this work is best done in collaboration with value-focused NGOs and government agencies. 'Creating Shared Value' provides the intellectual foundation your company needs to engage in public-private partnerships and will help you make the business case to your company's leadership.
Partnership Fundamentals: 10-Step Guide for Creating Effective UN-Business PartnershipsUN Global Compact, UN-Business, Sept 2011, 16 pages.
'Partnership Fundamentals' is a step-by-step guide for building effective partnerships and 'maximizing their transformative potential.' Published by the UN Global Compact, together with corporate giant Unilever and global development advisory service Dalberg, the guide identifies three stages of the partnership lifecycle—exploration, design and negotiation, and implementation—and offers guidance on how to execute each stage effectively. The authors offer savvy, practical advice for "project champions" on topics like overcoming mistrust between organizations, recruiting allies and resources, and depoliticizing the project within your own organization. The guide also provides helpful diagnostic check-lists anyone can refer to when setting up a public-private partnership, even one that doesn't involve a UN agency.
Convergence Economy: International Development in a Converging WorldGib Bulloch, Peter Lacy, and Chris Jurgens, Accenture, 2011, 36 pages.
'Convergence Economy' gives a timely overview of the fast-changing landscape of international development, in which corporations have become important actors, and sketches a future in which converging public and private sector interests lead to more effective development. In addition to explaining the drivers of convergence, the authors use case studies to identify three areas where private- and public-sector actors are already working together to solve some of the world's most pressing problems: business models, delivery models and approaches to funding. While expressing confidence that multi-stakeholder alliances will help make international development efforts more effective, the authors caution that convergence is not a 'silver bullet' but rather an 'emerging option'. This nuanced but far-reaching vision is a guide for corporate actors to better understand how partnerships can kickstart a new era of global problem solving.
Get development's most important headlines in your inbox every day.
Thanks for subscribing!
The Partnering with Governments NavigatorLeda Stott, International Business Leaders Forum (IBLF) 2011, 32 pages. (Free registration required to download report)
In this 'navigator', the International Business Leaders Forum, a European-based independent membership organization of multinational corporations, shares lessons-learned from three years of executing partnerships with African governments. While emphasizing there is no 'one size fits all' approach to partnerships, the navigator pulls out valuable overarching lessons, arguing, for example that all effective partnerships require 'a realistic understanding of the situation and needs of target groups or project beneficiaries; clarity around the costs involved; and mutual agreement on the relative value of both cash and in-kind contributions.' The report covers practical topics ranging from choosing the right government partner, to working with government timelines and measuring impact. Even if your company is not considering a partnership with an African government, you will find clearly marked reflection questions in each section helpful in building a cross-sector partnership.
Partnering with USAID: A Guide for CompaniesUSAID, updated as of June, 2012, 26 pages.
Acknowledging the initiation of a partnership can be challenging, this guide, prepared by USAID's Office of Global Partnerships, offers a quick overview on the whys and hows of partnering with an agency like USAID. Pointing to a range of real-world case studies, the guide gives an overview of the business case for partnership and advises companies on designing an investment strategy. The guide also has a table mapping out industry-specific areas of shared interest and gives preliminary details on who to contact at USAID to get the conversation started. For an overview of how key European donors approach public-private partnerships, see the Center for Strategic and International Studies' February 2012 report
Did we miss any must-reads for corporate readers who want to initiate public-private partnerships? Add your suggestions in the comment box below or by emailing us directly: devex-impact@devex.com.
Explore Related Content:
Join the 500,000-strong Devex community to network with peers, discover talent and forge new partnerships – it's free! Then sign up for the Devex Impact newsletter to receive cutting-edge news and analysis every month on the intersection of business and development.