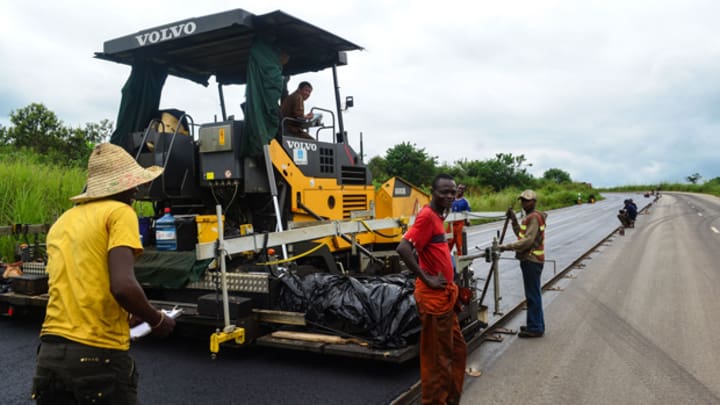 The debate over China's oft-misunderstood approach to aid and development has almost always focused on the motives of the East Asian country, as the donor, and never those of the governments and leaders that receive the assistance.
How important is it to see the other side of the story — why governments accept the assistance — and how will it affect the effectiveness of the development programs that the Asian behemoth is funding seemingly at will?
In a paper released alongside the launch of its first interactive geospatial dashboard, which drills Chinese-financed projects in Africa down to the community level, AidData tried to address these issues.
Answering these questions requires an understanding of China's aid approach to Africa. According to a white paper on foreign aid released by the Chinese government in July, the country's aid is given on the principle of noninterference in domestic affairs while giving recipient nations the flexibility to "independently choose their own paths and models of development" — a no-strings-attached approach that is markedly different from that of traditional donors like the World Bank.
This approach has drawn significant criticism from different parts of the development community — and for good reason.
"When scarce public resources are not allocated to the areas of greatest need or opportunity, there is a significant risk that these resources will not be put to their most effective use," Brad Parks, co-executive director of Washington, D.C-based development information organization AidData, told Devex. "If African leaders steer aid projects to areas that advance their personal or parochial interests rather than the public good, this will arguably diminish the ultimate impact of such assistance."
To a certain extent, the problem boils down to the issue of giving too much power to local leaders and government officials in handling aid money without ensuring that they have the capacity to handle it properly — something that China's flexible and nonintervening aid approach allows.
Get development's most important headlines in your inbox every day.
Thanks for subscribing!
But there are other risks that could dilute aid effectiveness.
Many leaders in Africa, Parks said, stay in power through patronage politics. Whether coincidental or not, the geospatial dashboard indicates a higher concentration of Chinese-funded development programs in areas that are either constituencies or have a direct link to incumbent local officials. This includes a Chinese-funded education program in the Bombali district, the hometown of Sierra Leone's President Ernest Bai Koroma.
Parks hopes the paper's findings as well as geospatial dashboard data would help open up a new strand of literature and discussion on new approaches to aid delivery and empower stakeholders — government, private sector and civil society — to play a more significant role in bridging the data gap.
"When the development community has granular information about who is doing what and where they are doing it, governments can more effectively plan for their country's development [and] donors can more easily coordinate programs," he said. Civil society, meanwhile, would be able to monitor "incomplete or defunct" projects and identify new areas that could benefit from Chinese aid.
Check out more practical business and development advice online, and subscribe to Money Matters to receive the latest contract award and shortlist announcements, and procurement and fundraising news.