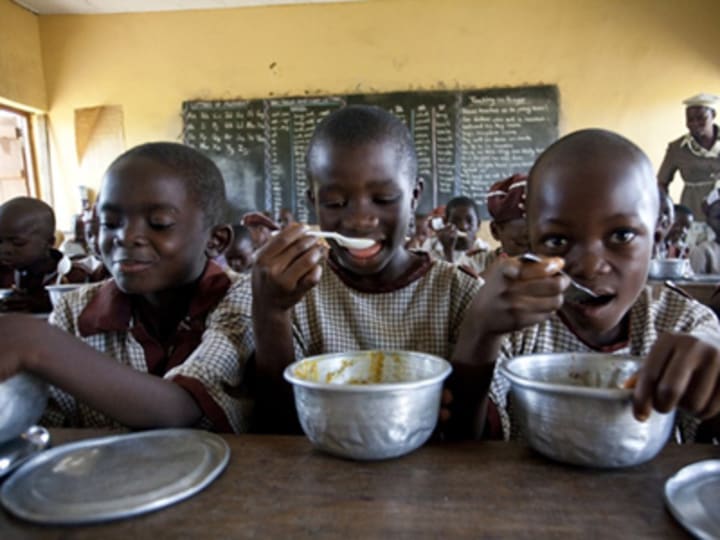 Our compliments to those who are tackling this non-sexy, boring but important topic.
We agree procurement reform is needed and many opportunities exist to improve efficiency, transparency, and linkages with broader development goals. We must also recognize that there is often a disconnect between existing procurement processes and actual practice at the local level.
Many times procurement regulations exist, yet they are not implemented properly, for lack of knowledge. This is the case in a project currently being implemented by SNV with support from the Bill & Melinda Gates foundation.
The Procurement Governance for Home Grown and School Feeding program is working with national school feeding programs in Ghana, Kenya and Mali where more than $71 million is invested per year in purchasing food for school meals. However, very little of that money is spent purchasing food from smallholder farmers, arguably those who need the funds the most. Government objectives aim to include smallholders, yet they continue to be neglected.
Why? Because procurement officers are unfamiliar with the regulations. They are often charged with the responsibility of procurement at the local level without proper training in the rules they must follow. Also, they lack the right tools. At the local level, record-keeping is done at a very informal level. This is tremendously counterproductive to keeping proper account of public spending and supplier compliance with established procedures.
Engaging new suppliers
In addition to ensuring procurement officers know their business and conduct it well, improved procurement needs to also be tackled from a second angle.
In order to enable the inclusion of a new category of potential suppliers coming from the base of the pyramid and therefore without an established track record, additional questions must be resolved: How can providers access timely information? How can suppliers become more familiar with the regulations and processes so they can navigate them successfully and compete effectively? How can they organize themselves to consistently provide quality products?
Finally, there is a third dimension that is often ignored: social accountability. We are seeing growing evidence that social accountability processes, when implemented correctly, go a long way in ensuring procurement is done in a more transparent way, resulting in greater effectiveness for the programs.
The ability of all stakeholders to hold public officials accountable for the proper use and deployment of public funds is powerful. For example, in India's Andhra Pradesh state existing social accountability practices have been largely credited with preventing a school feeding-related scandal, such as the ones that have marked the programs in other states, sometimes tragically. More of this is needed.
Get development's most important headlines in your inbox every day.
Thanks for subscribing!
Going local
Through our project, we are tackling some of these issues with a particular focus on ensuring that smallholder farmers, who could significantly benefit from participating as suppliers to national school feeding programs, are included as part of the procurement process. It is by working with both the farmers and with procurement practices that we believe progress will be made. 
The pilot interventions being implemented through this project aim to create an environment in which procurement officers understand their role and support the participation of smallholder farmers as part of their programs' objective to become more "home-grown."
There is a need to generate trust on the part of procurement officers in the farmer organizations' ability to supply the market with consistent quality and quantity. With the farmer-based organizations, the project works to generate more business-like approaches that increase their capacity to compete successfully in tenders, and become successful and compliant suppliers.
And finally, through an effort to instill social accountability processes (social audits) as part of local practice to assess effectiveness of the programs at the local level, we seek to ensure that all stakeholders are informed, that they have a voice, and hold the responsible parties accountable for the efficient use of the resources — resources that ultimately should be used to provide children with an important meal of the day, in a safe and consistent manner.
Join the Devex community and access more in-depth analysis, breaking news and business advice — and a host of other services — on international development, humanitarian aid and global health.