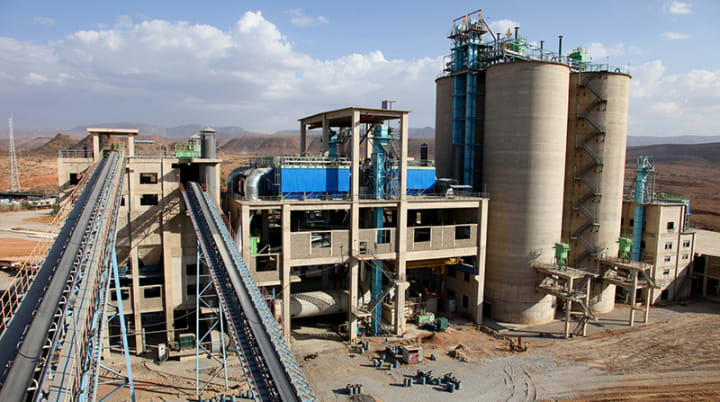 In July 2015, we saw fresh impetus for global development — the so-called Addis Agenda on financing sustainable development. The challenge kept growing through the year, with a flagship target to eradicate extreme poverty by 2030 and a raft of other sustainability goals agreed in September, and the Paris climate agreement in December 2015 to boot.
Given the costs of achieving these goals — $4.5 trillion by one estimate — the private sector will be key. In fact the Addis Agenda calls on the private sector 18 times in 134 paragraphs, including specific references to development finance institutions like the U.K.'s CDC.
"To achieve the goals," says Erik Solheim, now head of the U.N. Environment Program and ex-chair of the Organization for Economic Cooperation and Development's Development Assistance Committee, "countries need finance: they need tax receipts, private investment and official development assistance. Although they can't do it alone, DFIs can help in all of these; through mobilizing ODA, and encouraging commercial investment by helping to build the private sector in developing countries."
"Job creation, economic growth and tax generation in developing countries is ultimately what success looks like in developing countries," said Justine Greening, the U.K. Secretary of State for International Development in Addis Ababa a year ago.
Her commitment led to something important, even if it attracted less attention than the big global announcements of 2015: The U.K. Department for International Development gave 735 million pounds in funding to the CDC, the first new funding in 20 years. CDC invests in hundreds of businesses in Africa and South Asia, specifically to help create jobs, grow revenues and generate taxes.
In CDC's new annual review, we calculate that our portfolio of businesses in 2015 supported 17.9 million direct and indirect jobs and livelihoods, of which 1.03 million were newly created. These businesses grew their sales revenues over 5 percent — a solid achievement given the economic headwinds — and paid $2.6 billion in local taxes.
Get development's most important headlines in your inbox every day.
Thanks for subscribing!
But Africa and South Asia need to create tens of millions of new jobs a year, so individual DFIs will only be part of the financing solution. We estimate that DFIs collectively committed almost $18 billion to the private sector in Africa and South Asia in 2015. A new report from the European Development Finance Institutions shows that while official development assistance has been stagnant in real terms since 1990, support for private sector investment through direct foreign investments has been growing steadily and reached $65 billion to developing countries in 2014. The combined European DFI portfolio of committed investments was 36.3 billion euros ($40.4 billion) at the end of 2015 — more than tripling over 10 years.
So it's now just one year on from Addis. 2030 still sounds a long way off and, if the Global Goals were a football match (soccer to U.S. readers), we'd be just six minutes into the first half. In football, only one game in 10 sees a goal scored in the first five minutes, but this (to borrow a phrase from the famous Liverpool Football Club manager, Bill Shankly), is much more important than that. The Addis Agenda ended with a commitment "to consider the need for a follow-up conference by 2019." But if we wait till then to galvanize serious action, we'll be a quarter of the way through the game and, according Elizabeth Stuart at the Overseas Development Institute, this could mean some goals are missed altogether. To put that another way, unlike football championships, a winning goal in the Addis Agenda can't be left till extra time.
For more U.K. news, views and analysis visit the Future of DfID series page, follow @devex on Twitter and tweet using the hashtag #FutureofDfID.